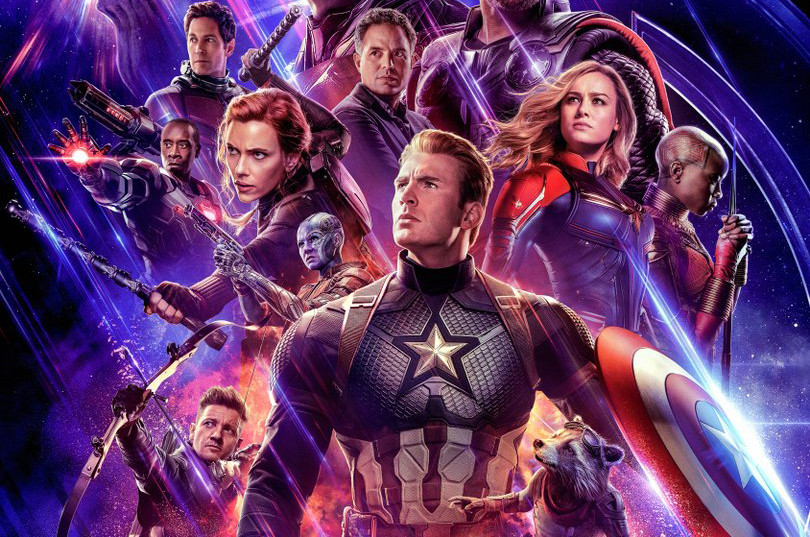 About a week and a half ago, a little birdie told me that Avengers: Endgame tickets would be going on sale Tuesday, 2 April. When the day arrived I was frantically checking in online from early in the morning already. It took a few hours though before international ticket selling sites opened their virtual doors and promptly got digitally stampeded as the upcoming Marvel blockbuster shattered the 24-hour record for most pre-release ticket sales in just 6 hours. Sites were so overloaded that they had to introduce queuing systems. Everything stayed up in the onslaught, but only those with quick fingers got their tickets in time.
Meanwhile, back home it was tumbleweeds and crickets.
No matter how many times I refreshed Ster-Kinekor's website so that I could grab some IMAX tickets, there was just nothing there. Hours went by and still nothing. As word of the roaring international sales got around, desperate local fans began questioning the South African cinema chains as to what was happening. They got emojis and snarky comments as a response.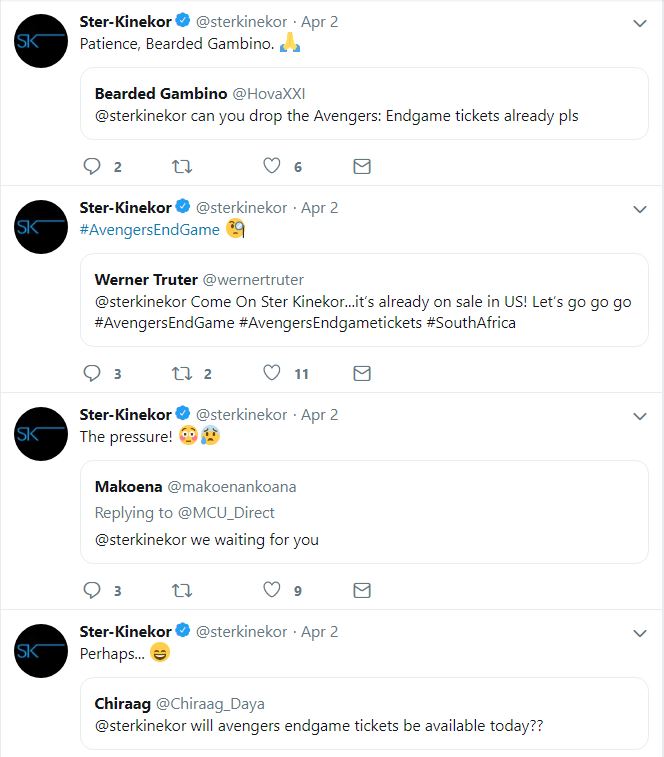 And then, when the sales eventually opened… Ster-Kinekor's infrastructure promptly pooped its proverbial pants. While a lucky few got tickets straight away, many couldn't access Ster-Kinekor's website or mobile app. And when they eventually could, they would select their tickets, get redirected to their banking platform to make the purchase… and then not get redirected back to confirm the booking. This nearly happened to me, but I just left the site for over 20 minutes to continuously reattempt the redirect and it eventually went through. For others who weren't so patient or lucky though, they had essentially just paid money for nothing. Talk about being in Dire Straits.
Ster-Kinekor would issue an apology and promise to refund everybody's money (oh and they then stuffed that up as well)… but it was a day later. By this point, shows were sold out, which means these poor fans had lost money and the opportunity to see arguably the most anticipated comic book movie of all time on opening weekend (which even the directors said you need to do to avoid spoilers).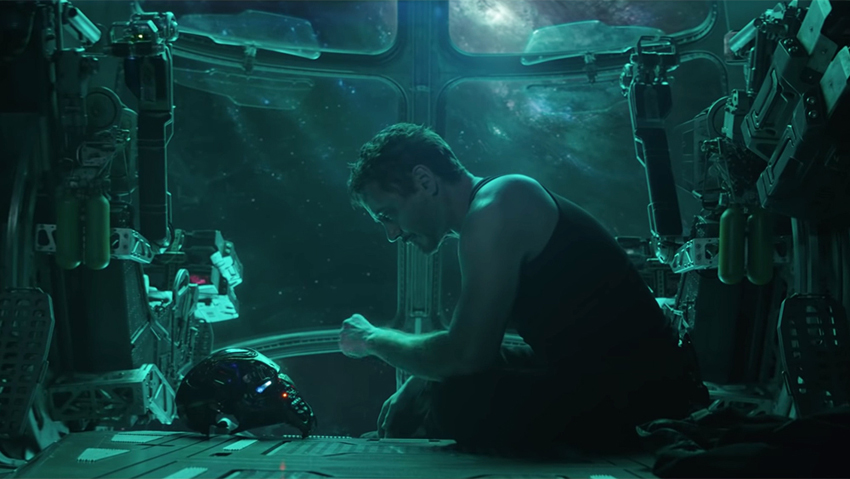 So why this long intro, besides for pointing out a local cinema chain's complete and utter failure at handling the ticket sales of one of the biggest movies ever? Well, if you were a super fan who found yourself in this situation with no opening weekend ticket, what would you be willing to do to remedy that? Apparently, somebody in the US was willing to do A LOT!
Shortly after shows started selling out, opening day tickets started popping up on eBay for crazy amounts. These ranged from $50 to in the thousands for a single ticket. However, in some of the crazier cases, the sellers eventually cancelled the auctions despite bids rising to nearly $10 000, maybe feeling a pang of guilt. In one particular case though, all the seller felt was the satisfying crunch of dollar bills. As reported by ComicBook.com, a pair of tickets for an opening day afternoon show at an AMC Theatre in New Jersey had shown up on eBay 3 April for $2 500. There was no need to see how high the bids went though, because one unknown buyer used eBay's Buy It Now feature and plonked down a whopping $15 000 dollars to secure the tickets. If you're trying to do the maths in your head, allow me to help you and give you a mild heart attack in the process: That works out to approximately R211 828! FOR TWO MOVIE TICKETS!
Avengers: Endgame officially hits theatres on 26 April. Well, at least for those of us that actually managed to get tickets, that is.
Last Updated: April 10, 2019