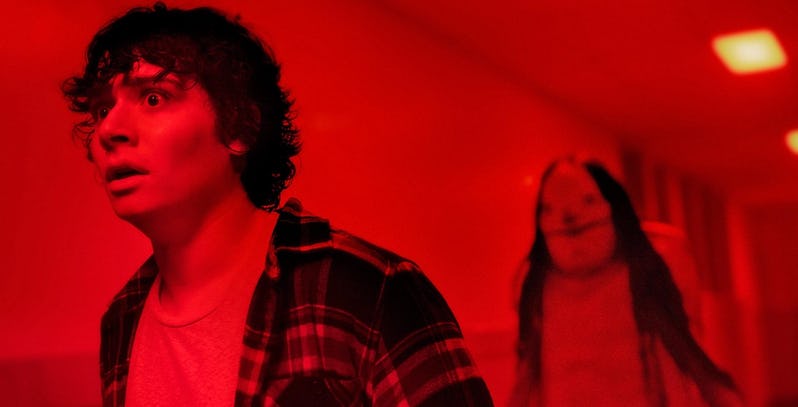 If you want the best horror stories, you'll want to read them in a book. After all, it is no coincidence that many of the best horror movies today are adaptations of superb books. So, a horror movie based on a collection of short stories about a book that writes the horror stories before they happen should be a winning formula for a movie adaptation – right?
That is the premise for Scary Stories to Tell in the Dark, which is based on the short stories written by Alvin Schwartz and sees legendary director Guillermo del Toro continue his fascination with monsters in writing and producing this new film adaptation. Forming a movie out of a collection of short stories is no easy feat, so it will be interesting to see how del Toro and co go about this new move to try and bring a diverse set of scary stories together in one narrative. Something which we now get a glimpse at with the first trailer for the movie officially coming our way:
This trailer gives a brief glimpse of the type of stories we can expect from this movie as we follow a young Stella (Zoe Colletti), who finds a book written by a girl named Sarah in an abandoned mansion. However, Stella soon finds out that the ghost stories are not just figments of a tortured imagination, but stories that are still about to happen. The story itself is a simple, but clever one which does a good job in allowing the different short stories to be brought together into the movie.
As for the actual horror though, the trailer comes across as relatively tame and you get the feeling that this film, directed by André Øvredal (Trollhunter, The Autopsy of Jane Doe), I aimed more at younger audiences., Something which may broaden its appeal when it released to cinemas on August 9th, though could detract fans looking for a genuinely scary experience.
Still, with the involvement of del Toro and an already established set of excellent stories, it could still surprise and be one of the better horror movies this year.
Last Updated: June 4, 2019