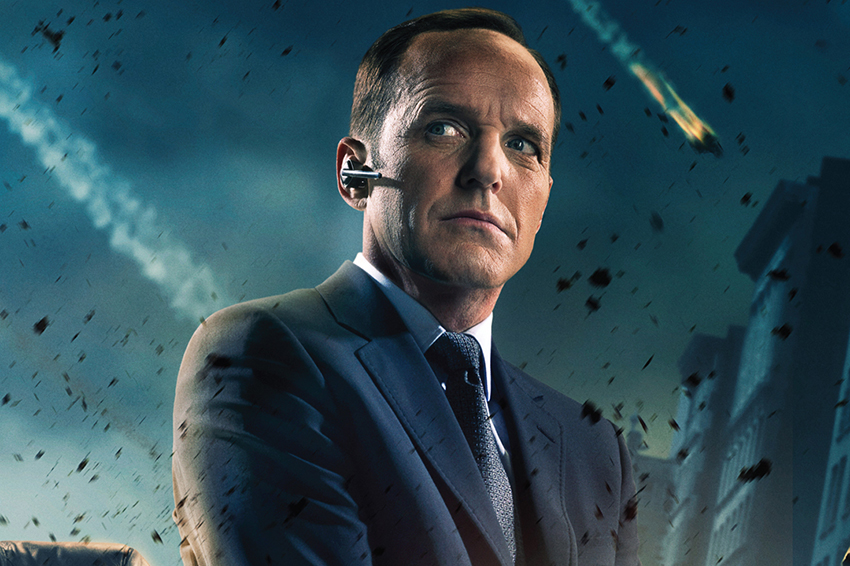 Coulson lives! Well to be fair, he has been living for quite some time, but this is different. When 2012's The Avengers saw SHIELD Agent Phil Coulson killed by Loki in a defining moment for the team, a movement sprang up among fans: "Coulson lives". Nobody wanted to see the beloved Marvel character go away, especially not The Avengers writer/director Joss Whedon, which is why Coulson was resurrected for the Agents of SHIELD TV series.
However, while the mystery of Coulson's return drove the early part of that series and Coulson himself would go on to become head of SHIELD when the events that played out in the movies left the agency in tatters, Coulson himself would never again get mentioned on the big screen. You can probably blame the rift between Marvel Studios head Kevin Feige and Marvel CEO Ike Perlmutter (the latter still calls the shots on the TV division) for that one.
Whatever the actual reason, it was a massive oversight. Coulson's death was the act that brought Iron Man, Captain America, Thor and the rest of the heroes together – you would think they would like to know he's back from the dead. Alas, that never happened. Now however, more than half a dozen years later, actor Clark Gregg is finally going to be reprising the character of Coulson on the big screen. Only it's not in the way we may have suspected.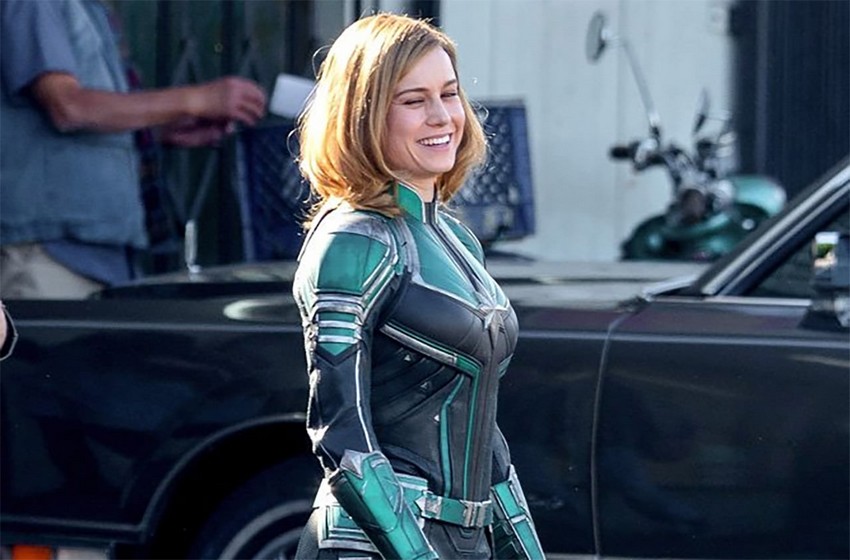 Marvel officially announced last night that principal photography has now begun on Captain Marvel, their long-awaited solo feature film which will introduce Brie Larson's Carol Danvers to the Marvel Cinematic Universe. Included in the announcement was an official synopsis – which hinted strongly at using the famous Kree-Skrull War comic book story arc for inspiration – as well as a cast list which included none other than Gregg's name.
Based on the Marvel comic character first appearing in 1968, the story follows Carol Danvers as she becomes one of the universe's most powerful heroes when Earth is caught in the middle of a galactic war between two alien races. Set in the 1990s, "Captain Marvel" is an all-new adventure from a previously unseen period in the history of the Marvel Cinematic Universe.

The film stars Academy Award winner Brie Larson, Samuel L. Jackson, Ben Mendelsohn, Djimon Hounsou, Lee Pace, Lashana Lynch, Gemma Chan, Algenis Perez Soto, Rune Temte, McKenna Grace, with Clark Gregg, and Jude Law.
As has been reported before, Captain Marvel is actually set in the 1990s and will feature a young version of Samuel L. Jackson's Nick Fury, presumably before he would lead SHIELD. And based on the mentor relationship we know he had with Coulson for years, it actually makes sense that Gregg would be around as well.
Marvel has used some very effective CG trickery to de-age their actors on-screen before, and I suspect the same techniques will be applied to both Jackson and Gregg here. I don't expect the latter to play a significant part in the overall story but he does have an intriguing connection to it. Captain Marvel's origin is very closely linked to the alien Kree race and Coulson was, of course, resurrected using technology developed from the blood of an ancient Kree warrior that was found on Earth.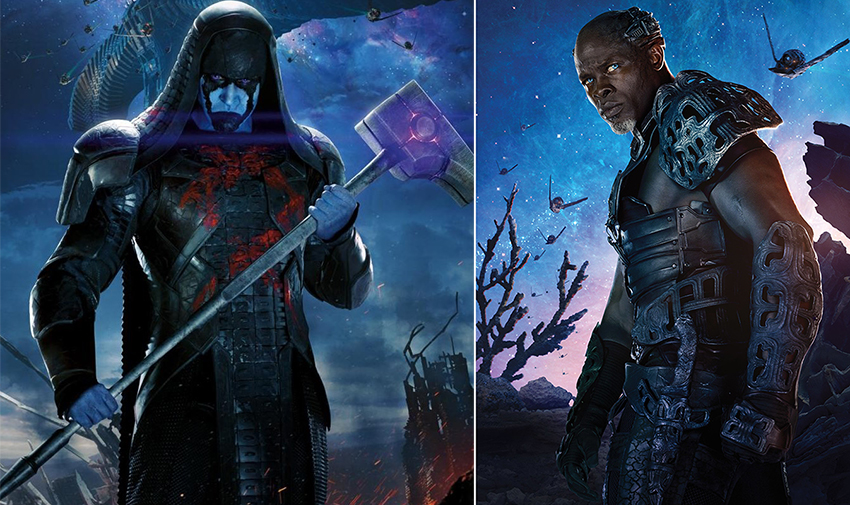 That's not the only existing Kree connection here though. You may have noticed that along with Gregg's name, Lee Pace and Djimon Hounsou were also included in that cast list. In 2014's Guardians of the Galaxy, Pace played the main villain, the Kree religious zealot Ronan, while Hounsou played his mercenary underling Korath the Pursuer. We know that Ben Mendelsohn will actually be pulling primary villain duty for Captain Marvel (though his character's identity is still being kept under wraps), so this is more than likely just a nod back to some popular characters associated with the Kree and all but confirms the working theory that most of the film will be taking place in outer space if not on the Kree homeworld of Hala.
Much closer to planet Earth, Marvel's announcement also included a look at Larson preparing for her role as US Air Force Officer Carol Danvers by training with the real thing in Brigadier General Jeannie Leavitt, 57th Wing Commander, on a recent trip to Nellis Air Force Base in Nevada to research.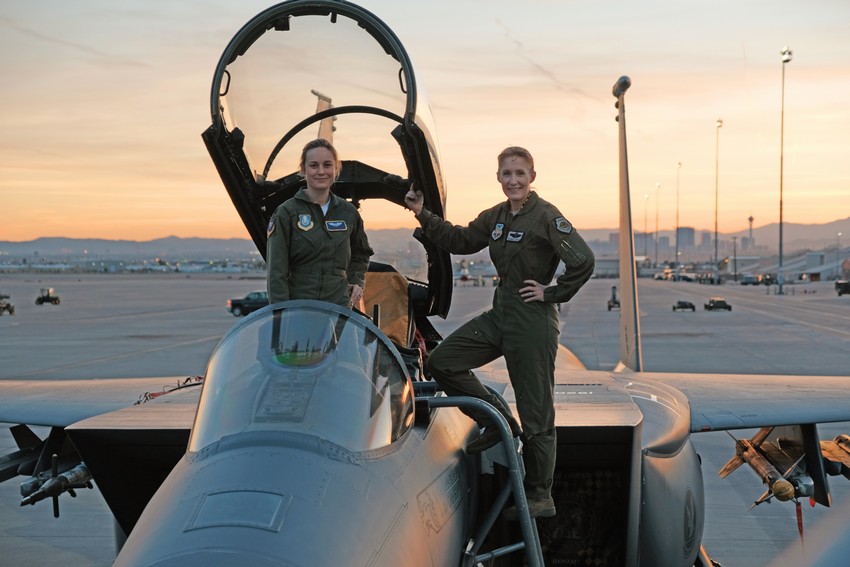 It has also been confirmed now that besides for original screenwriters Meg LeFauve, Nicole Perlman, and Geneva Robertson-Dworet, the writing duo of Liz Flahive and Carly Mensch have also joined the "all-star collective of accomplished writers". LeFauve (Inside Out, The Good Dinosaur) and Perlman (Guardians of the Galaxy) penned the original draft of the screenplay, while Robertson-Dworet (Tomb Raider) was brought on board to polish things when the filmmaking team of Anna Boden & Ryan Fleck (Mississippi Grind) were tapped to direct.
Meanwhile, Flahive and Mensch may be late additions, but they are definitely no strangers to writing kickass ladies in colourful costumes, as the pair are actually the creators of Netflix's critically acclaimed female wrestling drama GLOW.
Captain Marvel is scheduled for release on 8 March 2019 and also stars Jude Law as classic comic book character and the original Captain Marvel, Mar-Vell. Joining him in undisclosed roles is a list of new cast members in Lashana Lynch, Gemma Chan, Algenis Perez Soto, Rune Temte, and McKenna Grace.
Last Updated: March 27, 2018