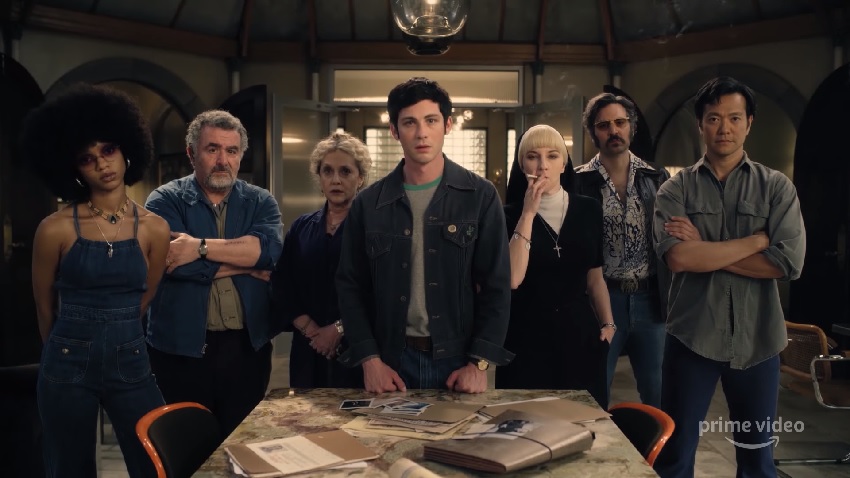 Hunters is Amazon Prime Video's upcoming action drama from creator David Weil that stars none other than the legendary Al Pacino – which marks the first time the iconic Oscar, Golden Globe, and Emmy Award-winning actor, who's appeared in some of the greatest movies ever made, stars in a TV series.
So what attracted him to the small screen? Nazis. More specifically, hunting them. Pacino stars as Meyer Offerman, who heads up a diverse group of Nazi hunters (Tiffany Boone, Saul Rubinek, Lena Olin, Logan Lerman, Kate Mulvany, James LeGros, and Louis Ozawa Changchien) in '70s-set New York City. They discover that hundreds of high-ranking Nazi officials are secretly living in the US, but as they pursue their quarry they uncover a broad-ranging conspiracy with the ultimate goal of creating a new Reich.
The official plot synopsis is as follows:
Inspired by true events, Hunters follows a diverse band of Nazi Hunters in 1977 New York City who discover that hundreds of escaped Nazis are living in America. And so, they do what any bad-ass vigilante squad would do: they set out on a bloody quest for revenge and justice. But they soon discover a far-reaching conspiracy and must race against time to thwart the Nazis' new genocidal plans.
Let's take a look:
Talk about whiplash. I was sitting here thinking that this all looks a bit dry and stodgy while Pacino was delivering his monologue, but then everything changed as soon as I got a look at that group of Nazi hunters because they were not what I was expecting. They weren't kidding about them being a diverse bunch of characters, and they're not shy about kicking butt either if those rapid cuts are anything to go by.
Unlike Netflix, Amazon have yet to make a real misstep with their original content and Hunters doesn't look like it's going to buck that trend – in fact it looks pretty damn good. What do you think?
Hunters will premiere on Amazon Prime Video sometime next year, presumably sooner rather than later.
Last Updated: November 22, 2019