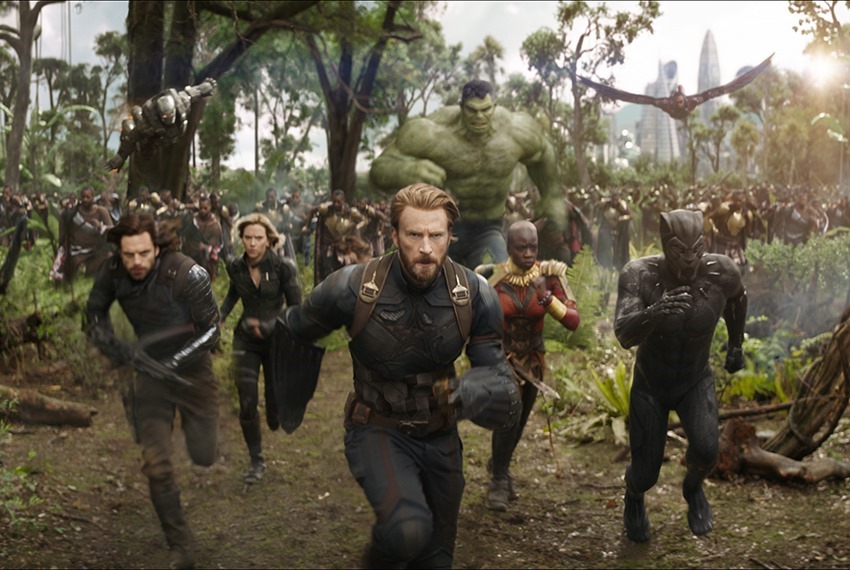 Here's a fun fact: According to the official Marvel Cinematic Universe timeline, the events of The Incredible Hulk, Iron Man 2, Thor, and the modern-day scenes of Captain America: The First Avenger all take place over the course of 7 days. This is collectively known as "Fury's Big Week". Well, Marvel is having its own Big Week, which kicked off Monday (well, Monday in the US) with the second trailer for Captain Marvel. As we also heard, that week would continue with the long-anticipated trailer for Avengers 4 (or whatever it's called – our money is on Avengers: Annihilation) being debuted today, 5 December, on Good Morning America. That plan has changed though.
As you may have heard, George H. W. Bush, the 41st President of the United States who stood in office during some of the tumultuous events of modern times from 1989 to 1993, passed away last Friday aged 94. With a national day of mourning declared in the US to coincide with the ex-President's funeral today, many industry insiders are reporting that Marvel has decided to rather hold back on releasing the trailer as a show of respect.
So…yes, afraid to say they pushed it back because of Bush's Funeral tomorrow. #Avengers4

— Daniel R (@DanielRPK) December 4, 2018
This should make you all happy.

Avengers 4 trailer has been pushed.

Don't kill the messengers. pic.twitter.com/ouZkyXCEeP

— Skyler Shuler (@Skylerhxc) December 4, 2018
This all makes perfect sense, and in my opinion is a very good move. And besides, we don't have too long to wait to finally get our first look at Avengers 4 as SuperBroMovies' DanielRPK, who has been on the money with these things lately, reports that the trailer will now debut this coming Friday.
First trailer for Avengers 4 will drop this Friday morning. And yes this is final.

— Daniel R (@DanielRPK) December 4, 2018
Around 9am EST. https://t.co/Ah72bPmlYj

— Daniel R (@DanielRPK) December 4, 2018
So two extra days of waiting. That should be fine, right? Well, I just know some of you would answer "No!" to that, but Marvel has you covered for some compensation as Daniel then went on to reveal that Marvel's Big Week is, in fact, going to even bigger than anticipated. According to his sources, Marvel is intending to also unveil the first trailer for Spider-Man: Far From Home this coming Saturday, 8 December, during the Sony Panel at Comic-Con Experience in São Paulo, Brazil! These reports have since been confirmed independently by Collider as well, who indicate that Marvel may have even more surprises in store for the weekend with some stuff shown at the Con and more revealed online later.
AVENGERS: INFINITY WAR SPOILER ALERT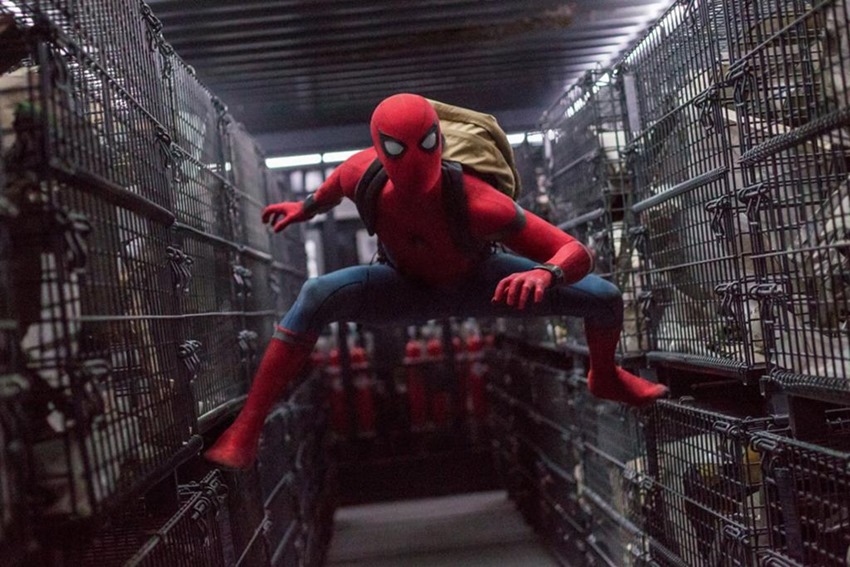 Now here's where things get very interesting. AVENGERS: INFINITY WAR SPOILER ALERT but at the end of that film, Tom Holland's Spider-Man is snapped out of existence by Thanos. Of course, we all knew that the character wasn't really dead as Spider-Man: Far From Home is set after the events of Avengers 4, but exactly how Spider-Man is brought back to life wouldn't get revealed until we see the latter movie. So how does Marvel promo the new Spider-Man movie without either undermining the dramatic effect of both Infinity War and Avengers 4 or even spoiling Avengers 4, for that matter? They clearly have a plan though, and I'm really stoked to see just what it is.
There were rumours going around a week or two back that Marvel was going to be doing something completely different to anything we've seen before when it came to the promotional work for Avengers 4. We didn't have any other details at the time, but technically that has already happened as Marvel has never released more than one trailer in a single week before, and now they're reportedly dropping three big ones within 6 days of each other. Marvel fans may need to invest in some extra underwear this week.
Last Updated: December 5, 2018