If you're going to make a movie that is trying to embrace deep symbolism, it's often best to go all out rather than subdue your message. Think Darren Aronofsky's controversial but excellent mother! which embraced it madcap insanity wholeheartedly and was better off as a result of it. Beatriz at Dinner, while not nearly as allegorical or rich in symbolism as that movie, still embraces a lot of those ideas in its narrative, but instead chooses to display them via the banal narrative form of a dinner party. It ends up failing miserably.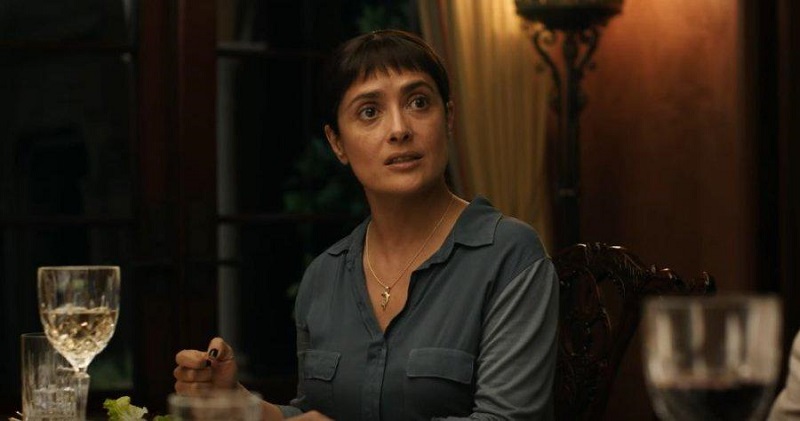 The film tells the story of Beatriz (Salam Hayek), a massage therapist with a deep love and connection to nature who lands up as the unexpected guest at an elaborate dinner party when her car fails to start following a session with a wealthy client (Connie Britton). At this point, if the film had descended into a cliché horror film where one of the dinner guests turns out to be a murderous psychopath, I would've been less disappointed. Unfortunately, we end up getting introduced to a highly awkward and completely uncomfortable dinner party which fails to deliver on any of the subliminal messaging it's going for.
Part of what makes this movie so hard to watch is that there were easily so many other ways it could've been told that would've made it better. There were so many comedic opportunities in which the financially struggling Beatriz is overwhelmed by the sheer opulence of her wealthy hosts and dinner guests that are never utilised, and instead the script from Mike White focuses on drawn-out conversations to drive its plot and at times overly-pretentious dialogue. This seems to be in complete opposition to its score by Mark Mothersbaugh which is playful, adventurous and often mysterious in its emotion and hints that there is intrigue and suspense coming, but which never does.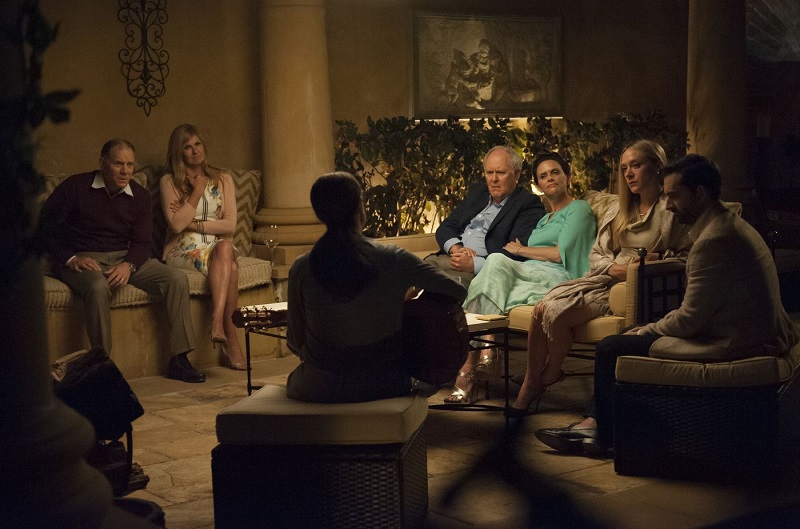 Perhaps it could be seen as a feather in its cap that director Miguel Arteta makes you feel so awkward watching it all to portray how Beatriz feels surrounded by her esteemed guests, though it is clear that many of the actors appear just as uncomfortable with the script and story as they do. Hayek, in particular, comes across as inconsistent with the way she behaves completely out of character at times for no apparent reason. While John Lithgow plays his part as the films chief antagonist well, the remaining dinner guests (Britton, Jay Duplass, Amy Landecker, Chloë Sevigny and David Warshofsky) all feel a little purposeless and essentially bring nothing to the table here.
As alluded to at the start of my review though there is a lot of depth in the message that Beatriz at Dinner tries to unveil. It's just a pity that aside from a few dream-like sequences, which in the end seem completely out of place, its only in the film's closing 5-minutes that much of this starts to reveal itself and show that there is a deeper subtext behind it all. This surprising ending is wasted though because by the time it gets there, you've already given up on the movie and its characters and so end up not spending too much time thinking about it. It's also completely unsatisfying and pointless when much of the hurt and emotion driving Beatriz's character is revealed to be something seemingly inconsequential in the grander scheme of things that don't truly justify her actions.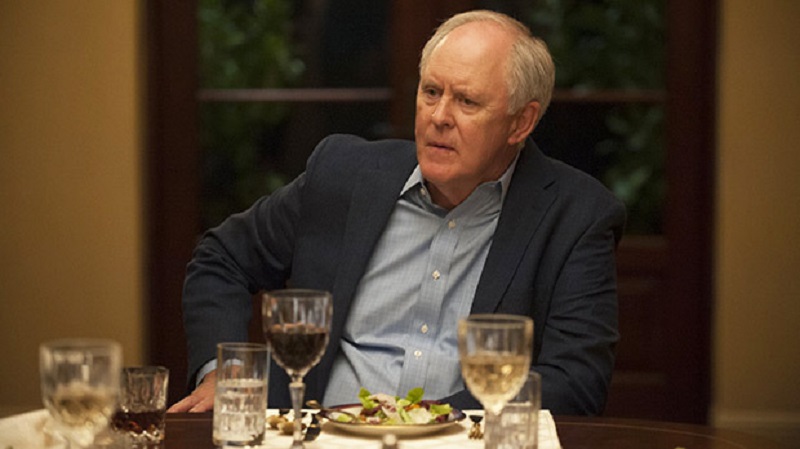 Beatriz at Dinner was never meant to be a wild crowd pleaser, but it is, unfortunately, drabber than it ever should be and doesn't do enough to hold your interest. There is seemingly a lot of deeper and ambitious subtext at play here, but it fails to build on this and leaves you feeling empty and underwhelmed by the time the film plays out to its conclusion. Perhaps the film's saving grace is its short running time of 82 minutes meaning that it at least doesn't need to steal too much of your time to get there.
If you're deciding on which movie to watch and you see this one pop up on the menu, you would probably be better served to look elsewhere. Unless you like your dinner parties a little on the bland side, I would most certainly not invite Beatriz over.
Last Updated: May 24, 2018