Beautiful Boy is the English-language debut of Belgian director Felix Van Groeningen. Co-written by Van Groeningen and Luke Davies, the film is based on the memoirs Beautiful Boy: A Father's Journey Through His Son's Addiction by David Sheff, and Tweak: Growing Up on Methamphetamines by Sheff's son, Nick.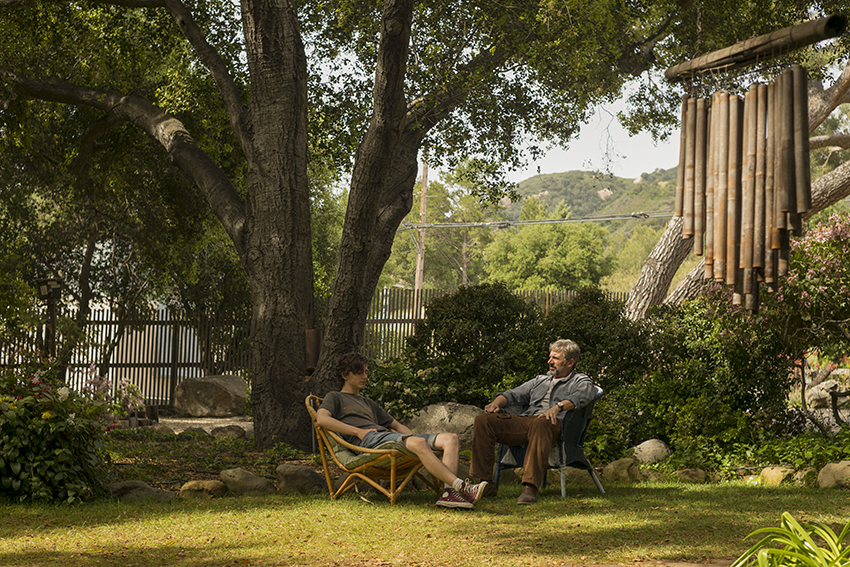 The film opens with David Sheff, played by Steve Carell, revealing to a neurologist and the audience that his son Nick, played by Timothée Chalamet, has been a victim of drug abuse for quite some time, with the most prominent substances being heroin and crystal meth. The film follows and David and Nick's relationship over the course of Nick's early childhood, his multiple periods of relapse and recovery, and the impact that his addiction had on the people around him, most notably his mother (Amy Ryan), his stepmother (Maura Tierney), and his two half-siblings, Jasper and Daisy.
The interesting thing about Beautiful Boy is that makes use of inaction to drive home the message that you would expect to come bolted to this movie. There is not much to this film. A slice-of-life story that gives focus to the damage that addictive substances can have on family and parental relationships, and how it ties into a child's experience of upbringing by his father. This is a film driven by its dialogue. Each scene delivers an interaction between father and son that attempts to explore a relationship that is not necessarily crumbling but is dropkicked by feelings of inadequacy on the part of Nick, and the dread of parental failings on the part of David. Any intensity that is parted with the audience comes from character engagement and not from visual cues or plot twists. I would even say that there are not any plot twists in this movie. That is the level of how natural this story flows and feels, and what makes this a legitimate, heartfelt telling.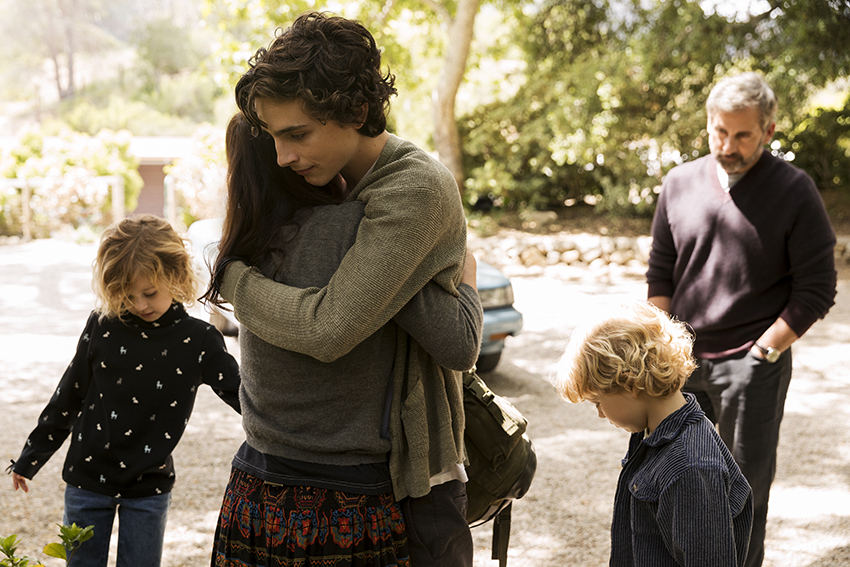 Pumping this heart are the performances of Steve Carell and Timothée Chalamet. Carell once again delivers a dramatic performance that really illustrates an acting capability above and beyond his comedic reputation. This Christmas alone Carell is slated to be in three powerhouse dramas, the other two being Welcome to Marwen and Vice. With Beautiful Boy, he makes good on the emotional weight required for the role, even if I still have trouble taking him seriously when he raises his voice. However, it is Chalamet's performance that is the real standout of this film. Nominated for a Golden Globe for Best Supporting Actor, he depicts a highly-emotional, insecure teenager. It is a performance that is impressive in its detail and commitment. You genuinely feel for this kid and what he is going through.
By movie's end, the sympathies that you held for Nick Sheff have been strained to breaking point, and you can completely understand his father's reluctance to continue supporting him, fearing further emotional damage after seeming to have made substantial progress. There is no villain in this film. It just a story of a young man who fell into a life of drugs owing to emotional instability. And Chalamet delivers a straight-up great performance.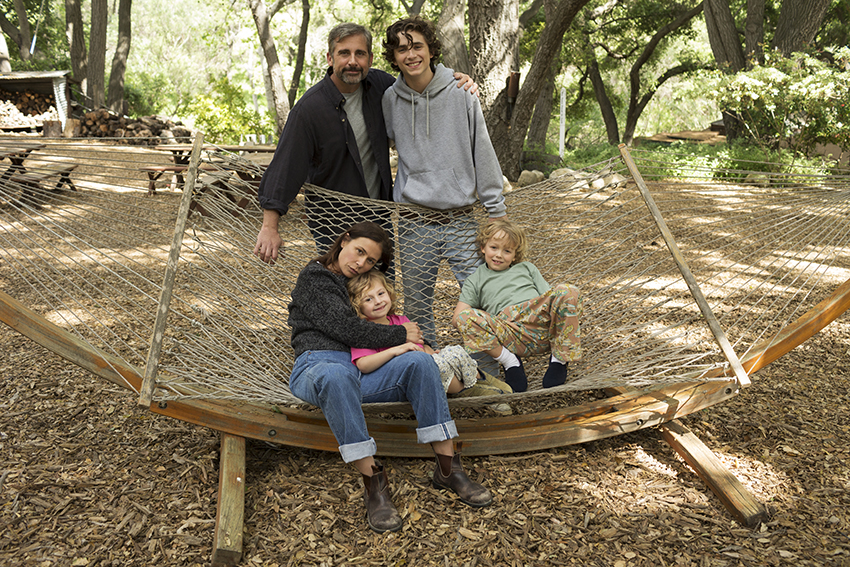 Beautiful Boy is a not a film for everyone. The slice-of-life storytelling method is a hit-or-miss technique when it comes to the medium of film, as it requires the emotional implications and the life story being told to garner enough interest from the audience, otherwise the film becomes boring and inconsequential to the viewers. This is especially precarious for this movie as it fully commits to being a cinematic drug PSA, with there even being an end caption on the threat of drug abuse and the number of people that it effects. This film also does not have a fulfilling ending. This does seem intentional, leaning into the inactive nature of the story that it is telling, but it can be a serious turn-off and go against the desire to leave the audience with a meaningful message. I left this movie appreciative of it but feeling hollow with no reason to give further thought on it. On top of this, the 120-minute running time works against a movie of this kind. It feels like it drags on and I was checking my watch around the end of the second act.
On the whole though, Beautiful Boy both benefits and suffers by way of its own medium. We get to see some truly great performances, as well as a story that means to accurately portray the cycle of drug abuse. But it's a film that is hampered by a difference in its method and its intention.
Last Updated: December 28, 2018
Beautiful Boy is a well-directed and well-acted depiction of a parental relationship shattered by the use of narcotics for no substantive reason, as is a case rarely shown on the big screen. Even if it leaves you with no impact on the concerned subject matter.