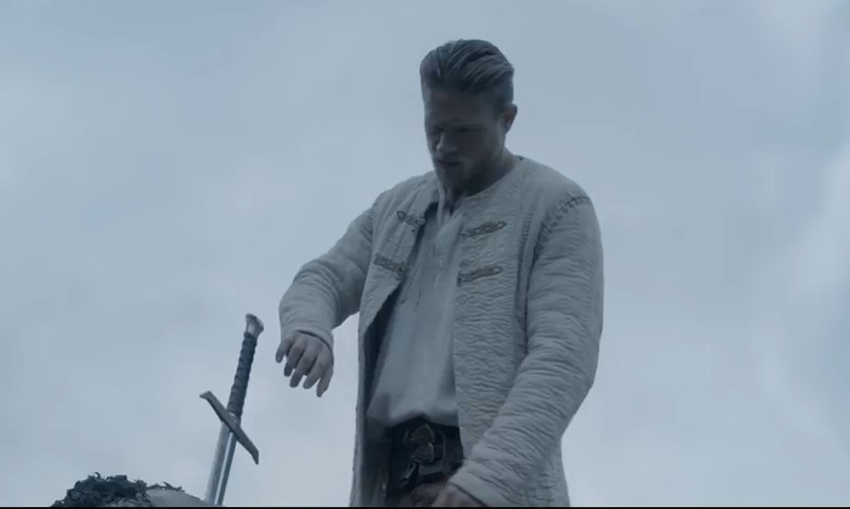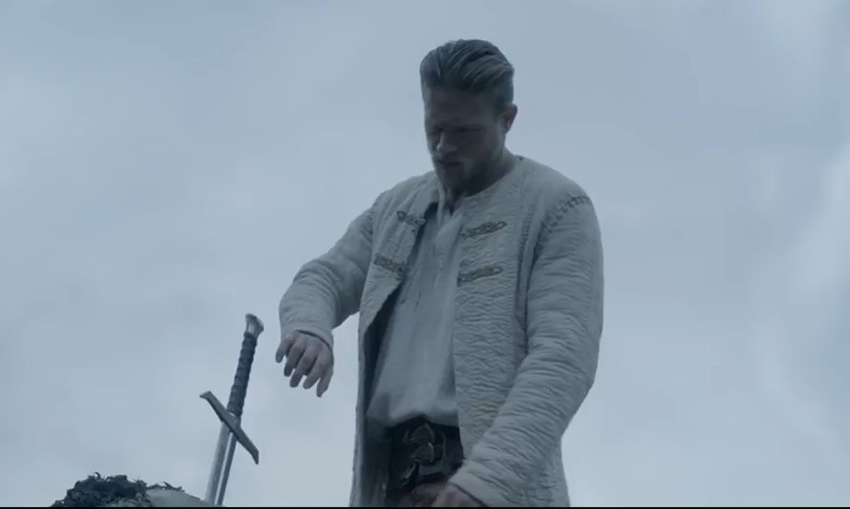 Besides for a few singular diversions, Guy Ritchie has pretty much spent his career either reinventing classic British heroes (see: his two Sherlock Holmes films) or giving us new iconic ones (see: Lock, Stock and Two Smoking Barrels and Snatch). And for his next project he's looking to reinvigorate arguably the most iconic British hero of all time. No, I'm not talking about Mr Bean.
King Arthur: Legend of the Sword sees Ritchie applying his signature bombastic stylings to this new tale about the famous mythological British monarch, and surprisingly it works gangbusters. At least that's what it looks like when it comes to this thrilling new trailer that was released last night. Admittedly, this trailer did cheat a bit in getting my approval by using one my favourite Led Zeppelin songs of all time, but it still looks as if this could be an entertaining romp full of stylish magical action.
Sons of Anarchy and Pacific Rim's Charlie Hunnam plays this new young version of Arthur, whose hobbies include being a thug on the streets of Londinium, looking like a Calvin Klein model and pulling swords from stones (natch). Oh and having nightmares about his pappy Uther Pendragon played by Eric Bana. Meanwhile, Ritchie's Sherlock Holmes cohort Jude Law pulls big bad duties as the vicious Vortigern who, unbeknownst to Arthur, actually stole his birthright as King and doesn't take too kindly to an upstart with a magical sword and a sweet leather jacket discovering his destiny.
Check it out below.
Acclaimed filmmaker Guy Ritchie brings his dynamic style to the epic fantasy action adventure "King Arthur: Legend of the Sword." Starring Charlie Hunnam in the title role, the film is an iconoclastic take on the classic Excalibur myth, tracing Arthur's journey from the streets to the throne. When the child Arthur's father is murdered, Vortigern (Jude Law), Arthur's uncle, seizes the crown. Robbed of his birthright and with no idea who he truly is, Arthur comes up the hard way in the back alleys of the city. But once he pulls the sword from the stone, his life is turned upside down and he is forced to acknowledge his true legacy…whether he likes it or not.
King Arthur: Legend of the Sword was scripted by Ritchie himself alongside frequent collaborator Lionel Wigram (Sherlock Holmes 1 & 2, The Man From U.N.C.L.E.) and newcomer Joby Harold (Robin Hood: Origins, The Flash) , and also stars Astrid Bergès-Frisbey, Djimon Hounsou, and Aidan Gillen. It is scheduled for release on May 12, 2017.
Last Updated: February 21, 2017