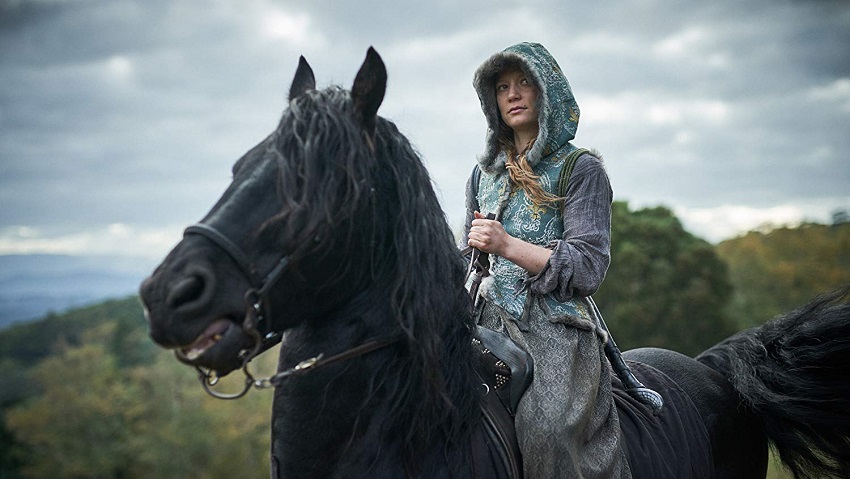 You might never have sat down and watched a Punch and Judy puppet show, but I can say with a fair amount of certainty that you've seen part of one over the years as it makes regular appearances in movies and TV shows. You might also be surprised to know that the show originated in Italy over 500 years ago, and made its way across to the UK in the 17th century where it slowly morphed into the form we see today, and is still a very popular seaside attraction there for children.
Judy & Punch is the darkly comedic revenge tale that reimagines, and incorporates, the classic Punch and Judy puppet show. It's the debut feature from writer/director Mirrah Foulkes (who's better known as an actress for her roles in Animal Kingdom and Top of the Lake) and stars Mia Wasikowska (Alice in Wonderland) and Damon Herriman (Justified) as Judy and Punch respectively.
The pair play a married couple with a young child who operate a marionette theatre, with Punch proclaiming himself the grand showman while Judy is secretly the star of the show. However one night the drunken Punch tragically neglects their child, and when confronted by Judy savagely beats her and leaves her for dead in the woods. But Judy is discovered and helped, and while she recovers from her injuries she also begins to plot her revenge.
The official synopsis is as follows:
In the rough-and-tumble town of Seaside (nowhere near the sea), villagers flock to Punch and Judy's marionette theatre. Though Punch (Damon Herriman) proclaims himself the greatest puppeteer and his beating stick rouses cheers from the crowd, it's Judy (Mia Wasikowska) who breathes artistry into the otherwise crude show. But during a drinking bout and a tragic mishap with their child, the hot-tempered Punch brutally beats Judy, leaving her for dead in the woods. Taken in by Doctor Goodtime and a society of outcasts, Judy plots her revenge.
Let's take a look:
Do you want to create a dark and twisted take on something incredibly familiar? Now that's how you do it.
What immediately stood out to me while watching the trailer was how well the actual puppet show and the drama behind it complement each other, and that in turn helped the somewhat absurdist comedy, tragedy, and drama work so well together. It also doesn't hurt that Wasikowska and Herriman both look like they're putting in good performances or that there's a compelling revenge tale to watch play out in this inventive reimagining.
What do you think?
Judy & Punch is due for release in the UK on 15 November. It also stars Benedict Hardie, Tom Budge, Terry Norris, and Lucy Velik.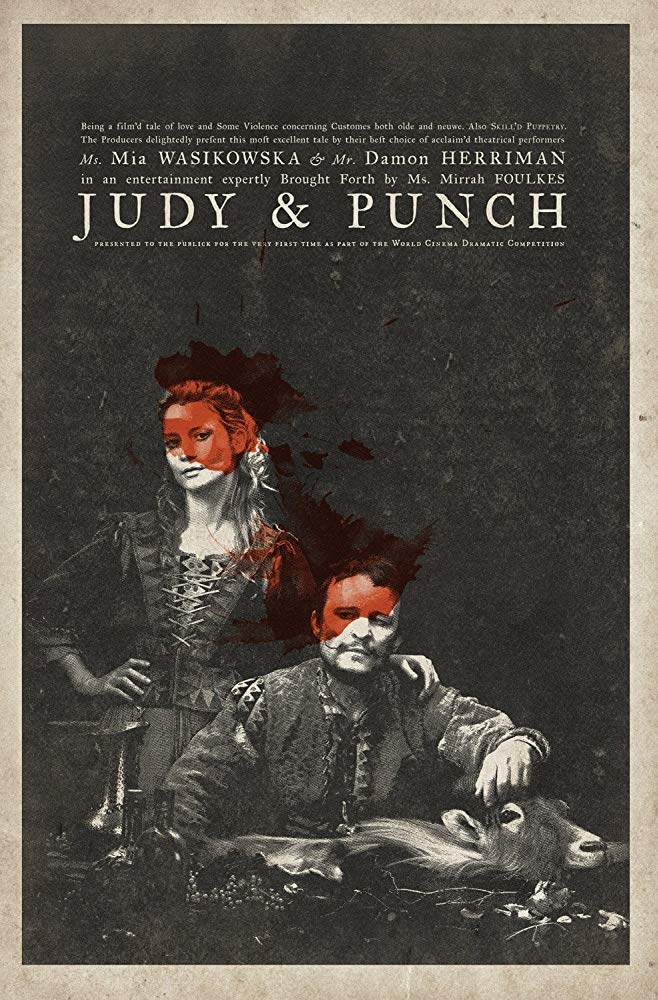 Last Updated: October 11, 2019