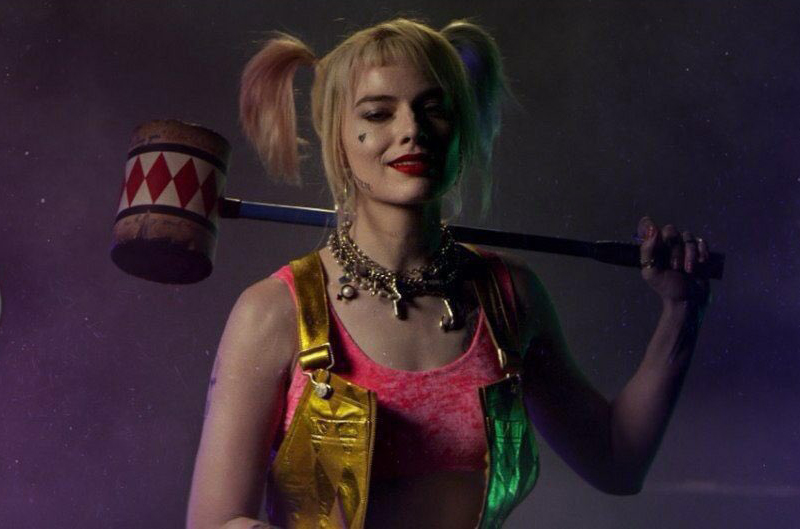 Have you ever wondered how publications such as ours can get a 400 word articles up for a new movie trailer within minutes – sometimes seconds – of a trailer debuting online? Do we all just type like the Flash? Nope, no superpowers here. Just studio distributors being kind enough to sometimes let us know ahead of time when big trailers will drop and often even providing some supplemental materials to go with it so that we can prep something ahead of time.
Recently, we got a batch of notifications like this about new trailers that would be dropping, but there was one big discrepancy. According to the notice, the first trailer for upcoming DC Comics adaptation Birds of Prey (And the Fantabulous Emancipation of One Harley Quinn) – yes, that's the actual title – would be released today. The unprecedented catch was though that it would be screening exclusively in cinemas ahead of Warner Bros' It: Chapter Two and not get any online release. Weird.
WB had recently done something similar for Christopher Nolan's Tenet which got a cryptic 40-second teaser playing in front of Hobbs & Shaw. That was for a super-secretive project from a filmmaker who prides himself on clandestine filmmaking though. This is a mainstream comic book blockbuster spinning out of 2017's Suicide Squad with a cast led by Margot Robbie's ridiculously popular interpretation of DC Comics anti-heroine Harley Quinn. What would be the point of keeping it away from fans who didn't go see an unrelated horror movie this weekend?
Well, whatever WB's point was, it's moot now because – as anybody with a brain probably predicted – the trailer has leaked online alongside some new images. The studio is yanking these down as fast as they're going up, so I'm actually linking multiple sources of the teaser down below so hopefully you can get to see it.
If by the time you get here, those vids are offline, here's quick breakdown:
The teaser opens with red balloons flying across the screen with a score/sound FX taken from It: Chapter Two. Harley Quinn then appears and knocks them out of the way with a hammer before declaring "I'm so sick of f–king clowns".
Next we get a flurry of action shots showing off Huntress (Mary Elizabeth Winstead), Black Canary (Jurnee Smollett-Bell), and Renee Montoya (Rosie Perez) either kicking butt or speeding through the streets of Gotham on motorcycles. Huntress wields her signature crossbow, Harley tosses a hammer into somebody's face. Everything is bright and colourful and looks fantastic, but none of the characters are in their recognizable costumes
We also get shots of Ewan McGregor as the villainous Black Mask having a blast in some kind of carnival fun house, but he's completely sans the headwear that gives the DC villain his name.
While this is all happening we have on-screen text saying "Next year, prey for Gotham".
Birds of Prey (And the Fantabulous Emancipation of One Harley Quinn) is directed by indie filmmaker Cathy Yan, who was personally picked by Robbie who also acts as producer. The film is written by Christina Hodson (Bumblebee) and also stars Chris Messina, and Ella Jay Basco. It is rumoured the latter plays a young version of Cassandra Cain and the story revolves around the ass-kicking ladies mentioned above getting together to save her from McGregor's Black Mask. The film is scheduled to be released on 7 February 2020.
Last Updated: September 5, 2019