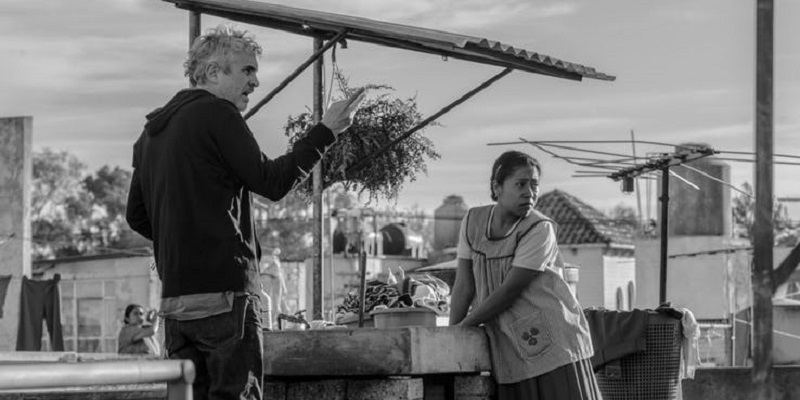 Alfonso Cuarón has been known for directing some big epic films in the past like Harry Potter and the Prisoner of Azkaban, Children of Men and the Oscar-winning Gravity, but it looks like his next movie Roma is going to be a return to his Mexican and independent filmmaking routes and will be a much more stripped down affair than what we've come to expect from him.
In fact, it won't even be getting a cinematic release as Roma is going to be released exclusively to Netflix and may certainly represent one of the artier films in their original content line-up. Filmed entirely in black and white and taking place in Mexico City, Roma is a movie that has been over 5 years in the making, with Cuarón calling it the most essential movie of his career. Based on this first trailer for Roma, it's not quite clear exactly what it will be about but it does appear to feature a number of different characters and multiple plotlines in a film that is going to have a strong societal and emotional message behind it.
Cuarón is a big draw for the streaming service, which has mostly been focusing on releasing more big-budget blockbuster affairs on their network. Roma might not get the broad appeal or high number of views as those other films, but it'll certainly give Netflix the critical award recognition that they're looking for as this is the kind of movie that normally gets the attention of critics, even if it's not exactly appealing to many viewers.
Personally, I'm keen to see more of what this movie is about. It might be shot in black and white, but Roma looks beautifully framed and with an eye on a cryptic nature under Cuarón's direction. Being backed by a melodic score only adds to the emotional narrative that Roma looks set to have.
Last Updated: August 20, 2018