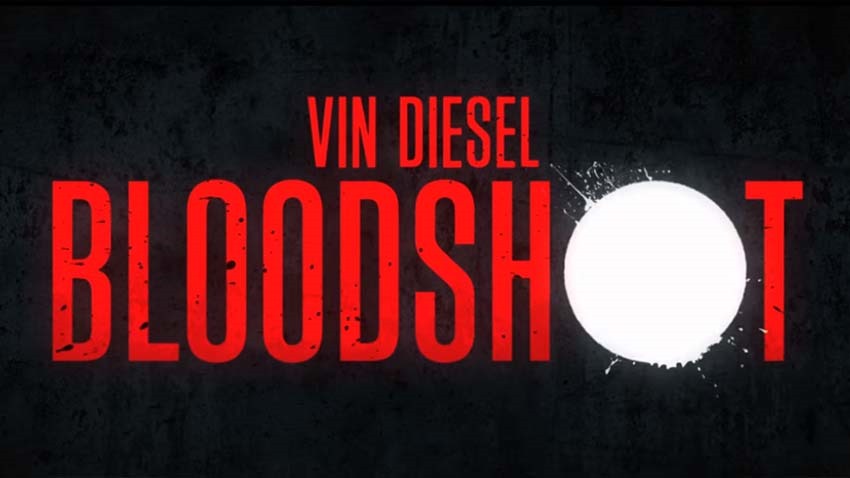 If you ever wanted to create the perfect human weapon, then the recipe is kind of easy. All you need is a test subject (willing or unwilling is irrelevant at this point), bleeding edge technology and a handy brain-wiping machine that'll scrub the super-soldier of tomorrow's grey matter clean of anything pesky like morality or memories of his family.
Throw 'em all together into a blender, and you've got Bloodshot! Valiant Entertainment has long been looking to make a move towards the silver screen and after a couple of years of publishing some redhot comic books since their grand relaunch, they're hitting Hollywood with the biggest gun in their arsenal. Here's the first trailer for Bloodshot:
Based on the bestselling comic book, Vin Diesel stars as Ray Garrison, a soldier recently killed in action and brought back to life as the superhero Bloodshot by the RST corporation. With an army of nanotechnology in his veins, he's an unstoppable force –stronger than ever and able to heal instantly. But in controlling his body, the company has sway over his mind and memories, too. Now, Ray doesn't know what's real and what's not – but he's on a mission to find out.
HOT DAMN! Bloodshot stars Vin Diesel as the titular unkillable soldier, with Eiza Gonzalez, Sam Heughan, Talulah Riley, Alex Hernandez, Toby Kebbell, Jóhannes Haukur Jóhannesson, Lamorne Morris and Guy Pearce rounding out the cast. Dave Wilson directs.
Last Updated: October 21, 2019