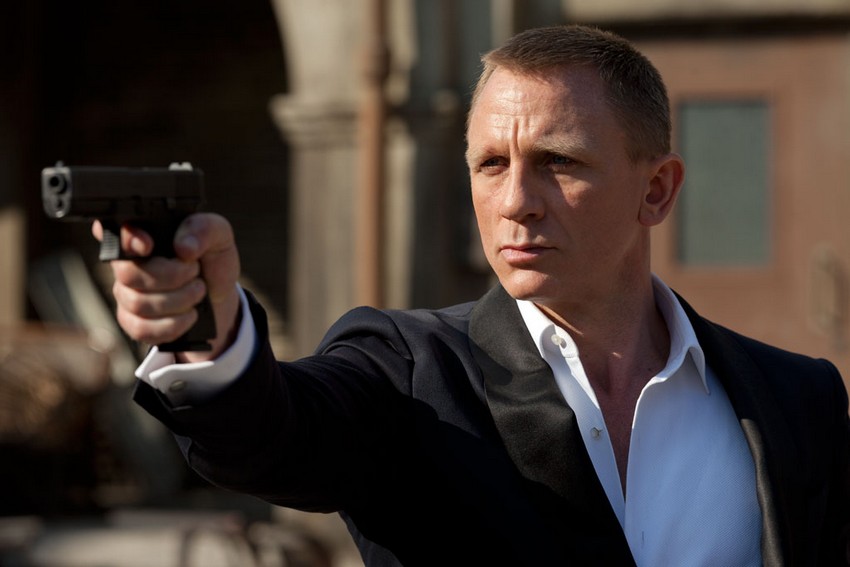 Mark your calendars, folks! This is it! Today, Wednesday 21 August 2019, will be the last time I write a headline with the words "Bond 25" in it. Thank the gods! Yes, indeed, after months and months of waiting, a half a dozen rumors, and one painfully awkward launch event that gave us next to nothing, we finally have a title for the upcoming 25th James Bond movie. And as revealed on Twitter last night by the official James Bond account, star Daniel Craig's final cinematic outing as the British super-spy will be called No Time To Die!
Besides for the perennially rumoured Shatterhand (I think Bond producers are now just intentionally never using this title just so that they can wind fans up), one of the previously rumoured titles was actually A Reason to Die, which is far too similar to be a coincidence. That rumour had suggested that the title had been all but official but then got discarded by producers on the eleventh hour before the reveal for being too weak and "not Bond enough". The fact that this new official title retains the deathly aspects does not bode well for how Craig's Bond will end his run.
Of course, this is all wild speculation. The title, like so many other elements about this movie, doesn't really tell us much. What we do know is that No Time To Die will start with Craig's Bond retired in Jamaica before being pulled back into action when the CIA's Felix Leiter (Jeffrey Wright) asks for help in tracking down a kidnapped scientist. That will somehow lead to a confrontation with Rami Malek's still-unnamed villain (who is definitely not a terrorist in the traditional Hollywood sense) whose nefarious activities is believed to have something to do with genetic engineering. It's also been heavily rumoured that it will be revealed that while Bond was out of action, his iconic 007 codename had been passed on to franchise newcomer Lashana Lynch's MI6 agent. Whether this is a temporary or permanent arrangement, we don't know.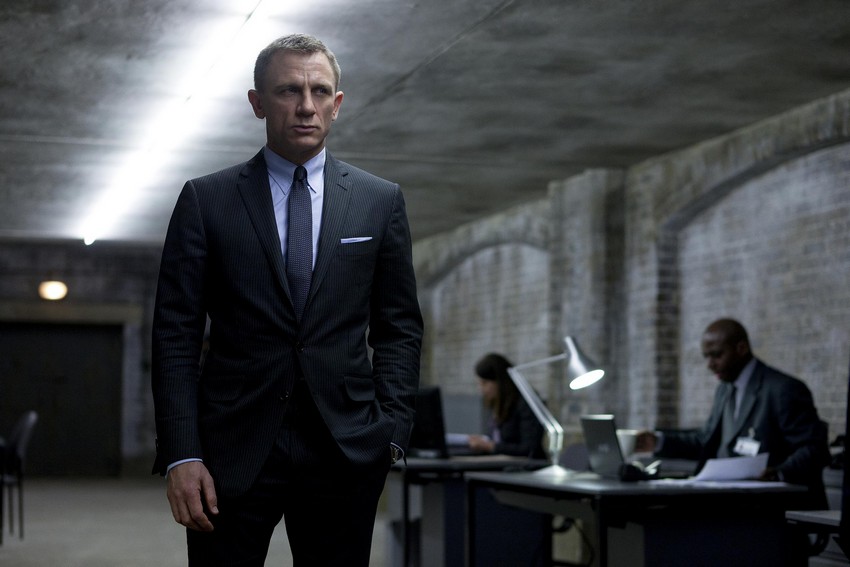 No Time to Die (man, it feels good to not write "Bond 25") has had a very bumpy road to get to this point. Sony/EON took forever just to get Craig to re-sign for another film after 2017's lacklustre Spectre. Once that was sorted out though there were still director and writer switcheroos, additional rewrites (some reports claiming more radical reworkings than others), numerous onset injuries including Craig himself being put out of commission for weeks thanks to a mishap, and a number of release date reschedules from the production studios. In the end though, we have the amazing Cary Fukunaga (True Detective, Beast of No Nation) directing from a script that's reportedly been punched up by Phoebe Waller-Bridge (Killing Eve, Fleabag) and Scott Z. Burns (The Bourne Ultimatum, Contagion). And joining the previously mentioned cast members we also have Ralph Fiennes, Naomie Harris, Rory Kinnear, Léa Seydoux, Ben Whishaw, Ana de Armas, Dali Benssalah, David Dencik, and Billy Magnussen. That's one hell of a crew for this film.
We'll see how they all factor into this end of an era for James Bond when No Time to Die releases in cinemas on 3 April 2020. Here's the new official synopsis that also came with this title reveal:
In No Time To Die, Bond has left active service and is enjoying a tranquil life in Jamaica. His peace is short-lived when his old friend Felix Leiter from the CIA turns up asking for help. The mission to rescue a kidnapped scientist turns out to be far more treacherous than expected, leading Bond onto the trail of a mysterious villain armed with dangerous new technology.
Last Updated: August 21, 2019