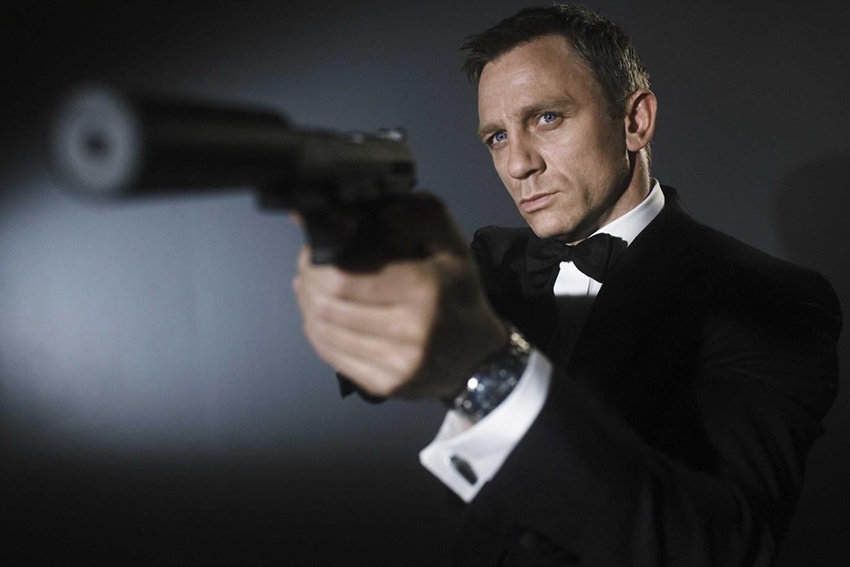 James Bond may have a licence to kill, but that doesn't mean he'll do it quickly. The upcoming 25th James Bond has been taking its sweet time to get going, initially due to lengthy contract negotiations with star Daniel Craig as he hemmed and hawed about whether he would return to the role of the world's most famous spy one last time. With Craig confirmed to be wearing the tux again, and brilliant Emmy-winning writer/director Cary Fukunaga (True Detective, Maniac, Beasts of No Nation) on board as well at the end of last year, it looked Bond 25 was finally ready to get things going, a whole four years after Spectre, the rather mediocre last Bond movie, hit cinemas.
And now we know when Bond 25 will be doing the same as MGM and EON Productions recently revealed that the film has been pegged for a new 8 April 2020 release date. We may even know what it's being called as industry publication Production Weekly posted a listing last week noting that the film production would start shooting on 6 April this year and was operating under the working title of Shatterhand.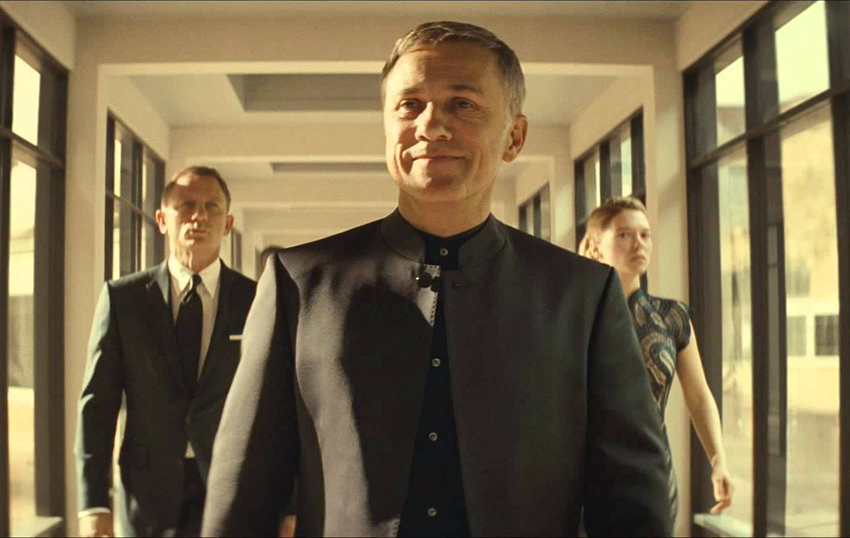 Now that's a name that most Bond aficionados should find very familiar. In Ian Fleming's original 1964 Bond novel You Only Live Twice, 007 archnemesis Ernst Stavros Blofeld used the pseudonym Guntram Shatterhand. This wasn't used in the 1967 movie adaptation, in which Donald Pleasance played Blofeld, but has been a perennial favourite among rumour mongers ever since. Of course, this is a little different, as it's the official working title (a name productions use until the title is finalized), but it could just be Fukunaga and co playing up the history of the name.
There had been a rumour last year that Shatterhand would be the official title, which prompted further speculation that Christoph Waltz, who played Blofeld in Spectre, would be returning. This despite the Oscar-winner stating he only wanted to play the role once and then move on, as all past Blofeld actors have done. Well, unless Fukunaga is about to do something really crazy, I think it's safe to say that Blofeld will not be returning as its being reported that Rami Malek is in final talks to play the film's villain.
Malek is fresh off his Oscar win this weekend past for his portrayal of Freddie Mercury in Queen biopic Bohemian Rhapsody, so he has quite a bit of momentum behind him. Reportedly, Malek had been eyed as the first choice for the baddie role since late last year already, but was never officially offered the part as shooting schedule conflicts with the upcoming final season of Mr Robot (which was Malek's breakout role) were causing issues. However, Collider reports that Malek's agents have now worked out an agreement between EON Productions and USA Network, on which Mr Robot airs, so that he can do both.
There are no further details on Malek's role, but the actor certainly has a knack for playing exactly the type of slightly weird and off-kilter characters that have traditionally made for the most memorable Bond villains. We know next to nothing about Fukunaga's script at this point, which he turned in at the beginning of the year and producers are apparently super happy with. It has been reported by Variety though that Billy Magnussen (who most recently worked with Fukunaga on Maniac) is the frontrunner to play a "CIA operative that crosses paths with Bond." This role will be similar to the classic Felix Leiter character most recently played by Jeffrey Wright in Quantum of Solace.
The report also continues to say that producers are looking for a female accomplice for Bond also similar to Olga Kurylenko's role in Quantum, in addition to a new female MI6 agent. Lea Seydoux will reportedly also be reprising her role from Spectre as psychologist Madeleine Swann alongside regulars Ralph Fiennes as M, Naomie Harris as Moneypenny, and Ben Wishaw as Q.
So yes, things are definitely ramping up for Bond 25, and soon we may even be able to actually stop calling it Bond 25.
Last Updated: February 28, 2019