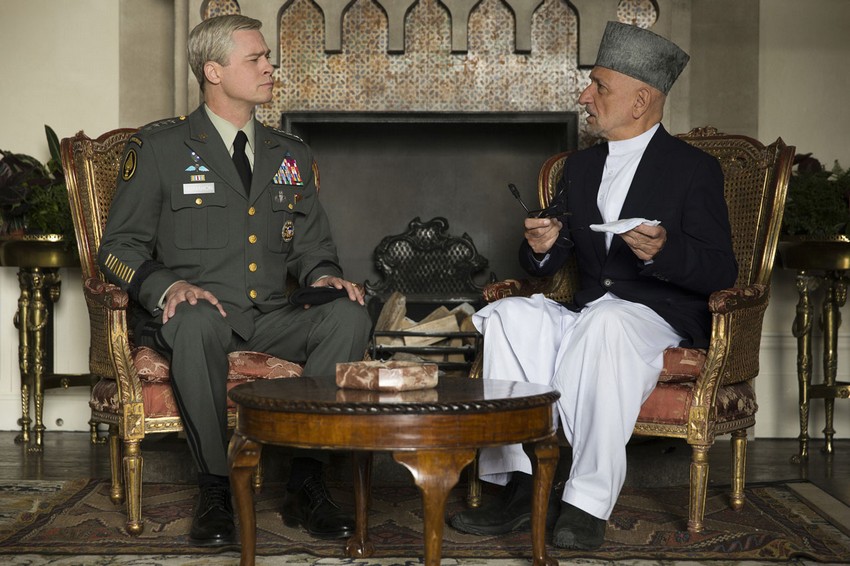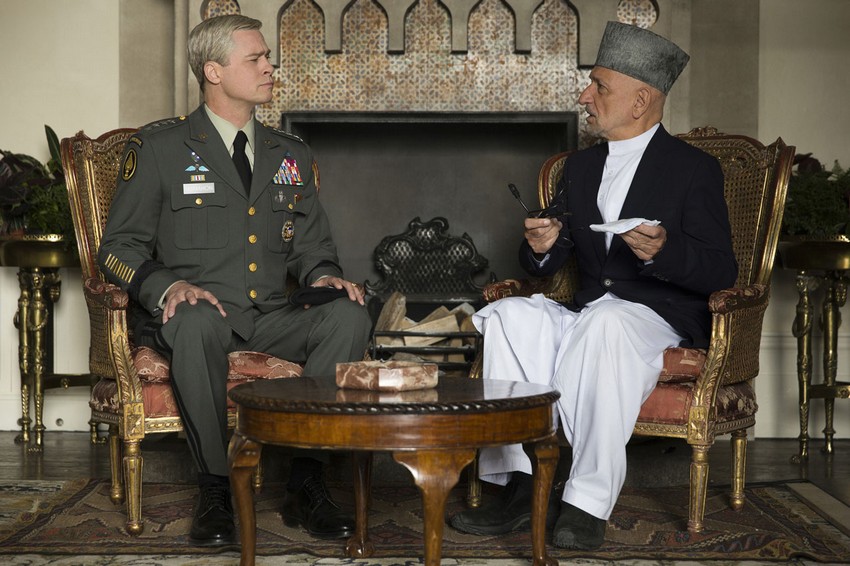 War! What is it good for?! Well, despite what Edwin Starr's famous song may teach us, it's actually good for a whole lot. Unfortunately most of those things fall in the tragic suffering and death category. But when it comes to the politics of war, there is often also a hilariously exaggerated side to things as massive egos clashed over who has the biggest… army.
It's this more loopy face of war that acclaimed writer/director David Michod (Animal Kingdom, The Rover) is hoping to shine a light on in his upcoming feature film War Machine, which is based on the book "The Operators: The Wild & Terrifying Inside Story of America's War in Afghanistan," by the late journalist Michael Hastings. Helping Michod in this endeavor is Brad Pitt who produces and also stars as a seasoned US General who gets in over his head with some political cockfighting in Afghanistan. Rounding out the cast we have the likes of Tilda Swinton, Sir Ben Kingsley, Anthony Michael Hall, Topher Grace, Will Poulter, Scoot McNairy and more.
This feature film is just the latest in a very impressive recent list of A-list Hollywood productions that the streaming media giant has exclusively snagged for their service. Offering big budget production values but nowhere near as quick to compromise filmmakers' creative ideals, Netflix is rapidly becoming one of the best places to look for fantastic original content. Whether War Machine lives up to that pedigree is uncertain for now as the film's first trailer just gives us the briefest of glimpses, but there's no denying that sheer amount of talent involved here.
An absurdist war story for our times, writer-director David Michôd (Animal Kingdom) recreates a U.S. General's roller-coaster rise and fall as part reality, part savage parody – raising the specter of just where the line between them lies today. His is an exploration of a born leader's ultra-confident march right into the dark heart of folly.  At the story's core is Brad Pitt's sly take on a successful, charismatic four-star general who leapt in like a rock star to command NATO forces in Afghanistan, only to be taken down by a journalist's no-holds-barred exposé.
War Machine doesn't have a release date yet, but will debut on Netflix sometime later this year.
Last Updated: March 3, 2017