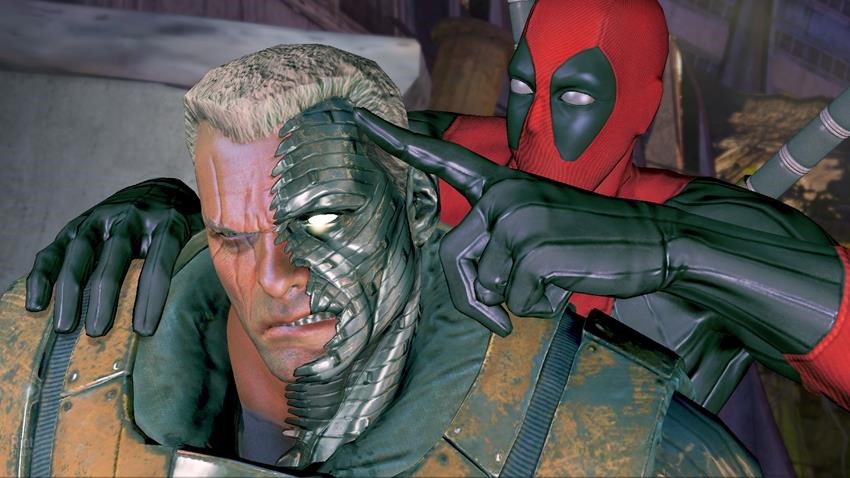 Comic book character origins aren't usually complex. Batman? Mugging gone bad, multiplied by grief and a trust fund spent solely on punching crime in its stupid face. Spider-Man? Equal amounts of tragedy, spider-powers and the late great Randy "Macho Man" Savage reminding audiences that "BONESAW IS REEEEEEEEEAAAAAAADY". But Cable of the X-Men universe?
Hoo boy, now that's a convoluted origin which could never ever work in a movie if it was straight-up adapted. The gist of Cable's origin is that he happens to be the son of original X-Man Scott Summers and Jean Grey clone Madelyne Pryor, raised in the far future to help fight the threat of Apocalypse. After Earth had been savaged worse than Batman V Superman Rotten Tomatoes score after week one.
It's not that Cable's origin is a bad one. But rather that it just cannot work for the big screen. It's pretty much unfilmable, especially for Deadpool 2 and its lean budget. All of that CGI would cost an arm and a leg, ya dig? Which is why he'll be getting plenty of fat trimmed off of that origin tale. Deadpool 2 screenwriter Paul Wernick explained to Collider the shift in setups for Cable, and how streamlining his tale would make for a better movie:
So with Cable, he's got such a convoluted past, and such a convoluted origin story that I think we're going to try to leave that, not mysterious, but there are a lot of twists and turns, cloning and all this stuff where you go, "Oh my God. How do we get that across in a two-hour movie?" I think we're going to distill him down to his essence. It will be authentic and faithful, but it's not going to include the 18,000 details if you were going to read a Wikipedia page about Cable you'd roll your eyes.
And hopefully there'll be a reference to the wild man of Borneo in there. But Cable at his essence? That's easy: A no-nonsense soldier who packs one hell of a psychic punch and who really really doesn't like Wade Wilson.
Last Updated: January 16, 2017