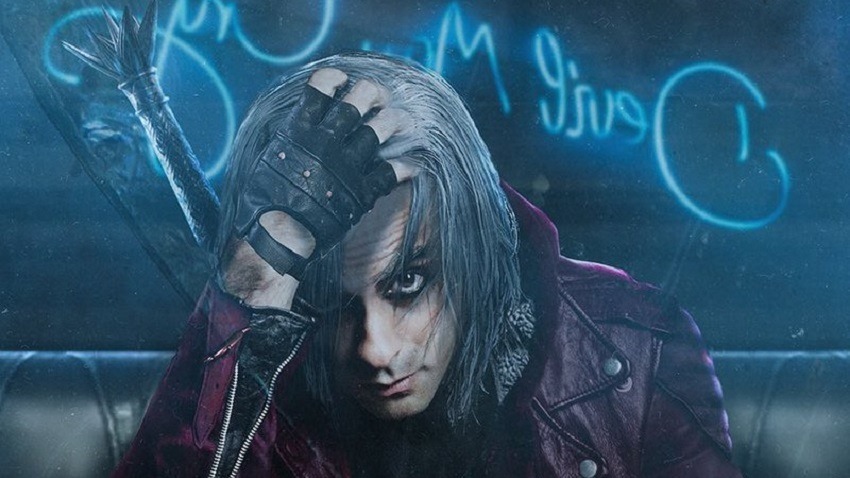 Castlevania on Netflix might have never worked, especially when it was revealed that it was going to be an animated adaptation of the cult classic Konami franchise. But two seasons on, and showrunner Adi Shankar has proven everyone wrong. Not only has Netflix already greenlit a third season, but the first two are spectacular adventures that embrace the series' lore with endearment and respect, while also giving your eyes gorgeously animated fights in gory detail. Castlevania is a massive success, so it should be exciting that Shankar is now eyeing a Devil May Cry series to sit alongside it.
The news was revealed early during the weekend, with Shankar announcing that his next project would be an animated adaptation of the Capcom property. Shankar, in an interview with IGN, explained that he purchased the rights to the adaptation himself to keep it safe from the clutches of Hollywood, who he believes would "f*** this one up too". Shankar also mentioned that Devil May Cry would form part of what he is calling a "bootleg multiverse" with Castlevania, although it's unclear if he has plans to try and cross the two over at any point.
Open for business. pic.twitter.com/TCT5JH9fXz

— Adi Shankar (@adishankarbrand) November 16, 2018
That's partly because there's no indication of where this series might end up. Netflix would be the obvious choice, given their happiness with Shankar's work and his Castlevania vision, but the announcement made no mention of who would be picking up the production. That could indicate that it's still quite a way off, and perhaps in the process of developing a pilot to pitch to networks. If it doesn't appear on Netflix though, you can bet that you won't be seeing Alucard swearing at Dante anytime soon. Hell, that might never happen, even if Netflix comes to the party.
But Shankar has proven that he deeply cares for these franchises and their legacy, which Devil May Cry has a lot to pull from. It will be fascinating to see where he directs this story, and what changes he might choose to make to its characters (we all know how well that young Dante series went down a few years ago, despite DmC being a fantastic game). Castlevania Season 3 is in production right now, and I hope we get to see more of Devil May Cry soon.
Last Updated: November 19, 2018