This article was sponsored. The editorial and content is entirely created in-house, unless otherwise specified.
Whoever said that being a world-famous musician was easy? The constant touring, performing every night and dealing with the pressure to always surpass yourself, takes a heck of a toll on the human mind. Behind every great album, there's probably a story of struggle, substance abuse and the sacrifice needed to create iconic singles.
Hell, there's even a famous catchphrase for all of this: Sex, drugs and rock 'n roll. Just look at some of the great acts of all time: Motley Crew, Black Sabbath and Motorhead are notorious for their shenanigans behind the stage and on it, with many a concert involving band members being properly bombed out of their minds as they attempted to perform after having emptied an entire warehouse worth of booze.
That's a status quo (not the band but kind of also them) that you'd expect from hard rockin' masters of the axe. But country music? The genre that gave birth to a manufactured sound out of Nashville and regularly saw bands stick to a popular archetype of clean suits and neat haircuts? There's no way that country music could be so metal…could it?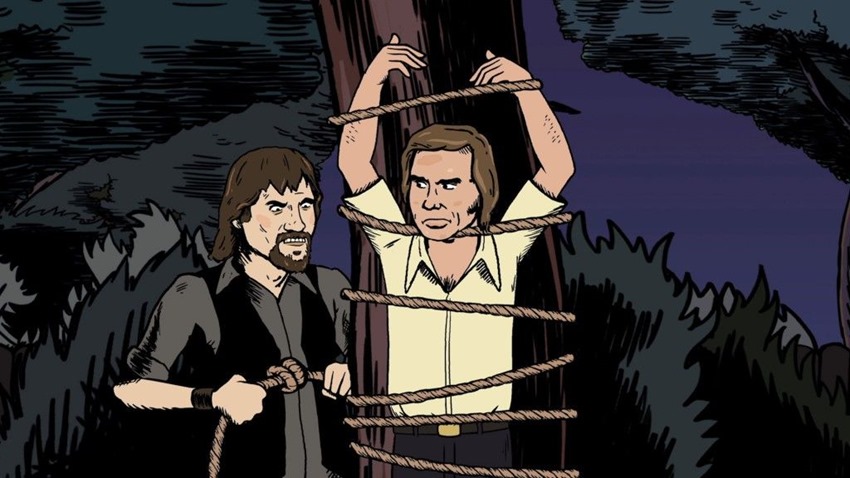 In Mike Judge Presents: Tales from the Tour Bus, that notion is quickly dismissed. In its first season, Tales from the Tour Bus examines just how turbulent the country music scene was back in its heyday, focusing on some of the greatest legends of the era. I'm talking the rebels, the icons and the heroes of the blue collar worker. The madmen who'd walk into a bar with a loaded gun to make a point, the renegades who left behind a legacy of amazing music and self-destructive lifestyles.
From the underrated melancholic melodies of Blaze Foley to the Highwayman Waylon Jennings, Tales from the Tour Bus is a trip down memory lane that makes frequent stops at some of the dodgiest restrooms of history. Present by Mike Judge (he of Silicon Valley, King of the Hill and Beavis & Butthead fame), Tales from the Tour Bus is rendered in a distinct style of animation.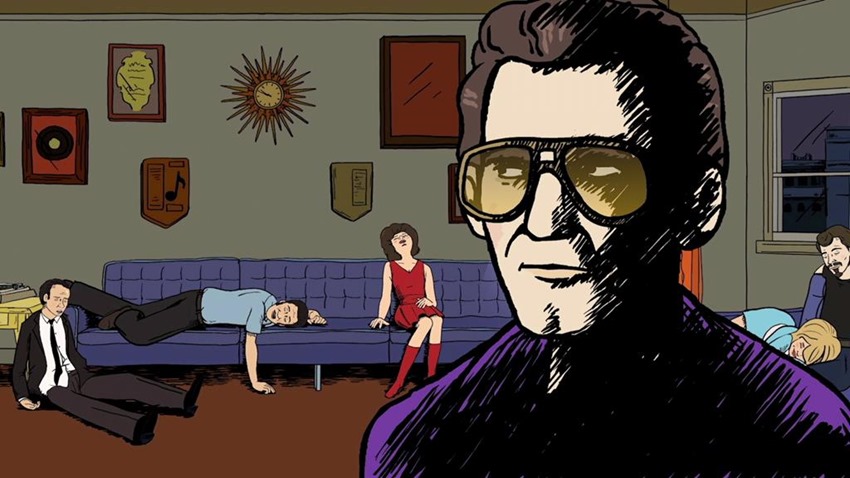 Every antic and legend is recreated in animation, with each episode featuring interviews with friends and family who knew these Country stars the best. It's also an uncompromising look at the real people and the very real cost of their careers. The heartache and the drama of a life lived on the stage and the moments between being spent on inhaling a line of cocaine or downing an entire bottle of Jack Daniels before a performance.
It's a music documentary without any coat of sugar on top, but at the same time Tales from the Tour Bus is a reminder that these musical masters were still very human when they weren't in the spotlight. Flawed, yet relatable. Just people like you and me at the end of the day. In an entertainment industry that usually prefers to gloss over the more controversial moments of a superstar's life, that makes for a refreshing examination of country music's greatest performers.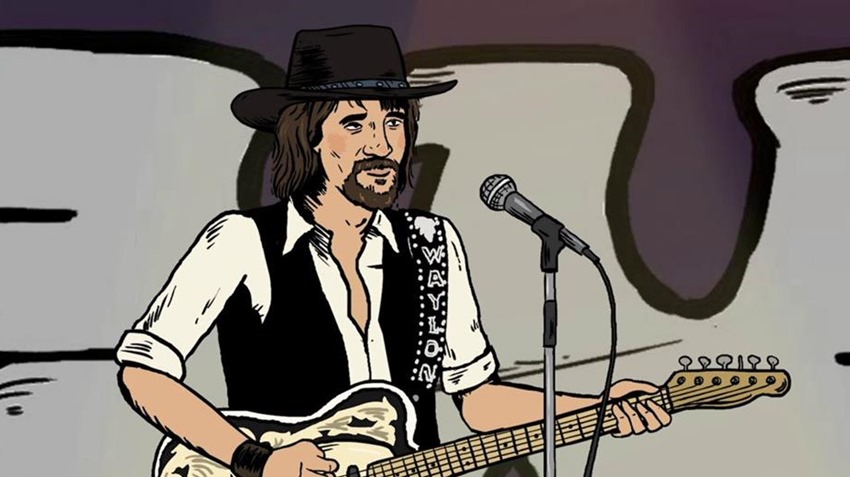 It makes for a story that feels raw and real, eventually ending up with a greater appreciation for the sacrifices that Johnny Paycheck, George Jones and Billy Joe Shaver made for their art. And while there's plenty of ugliness to the truth of who these people really were, it's handled with a level of sincerity and respect that is hard to match.
And that's what the series comes down to. Stories. Tales that may not be entirely true, but still feel believable. You tell any story long enough and it becomes a legend, something that Tales from the Tour Bus is full of. Jerry-Lee Lewis deciding to liven a party up by firing a machine gun into his office ceiling while surrounded by hungover friends and fans? Wild stuff.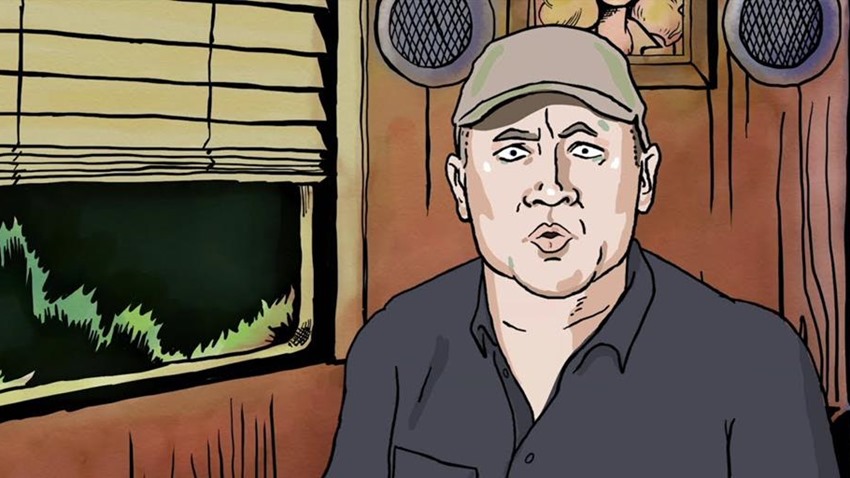 If you weren't a fan of country music before you start watching Mike Judge Presents: Tales from the Tour Bus, chances are that you'll be one by the time you're finished watching this magnificent series of musical renegades.
You can catch the first season of Mike Judge Presents Tales From The Tour Bus right now on Showmax.
Last Updated: April 11, 2019