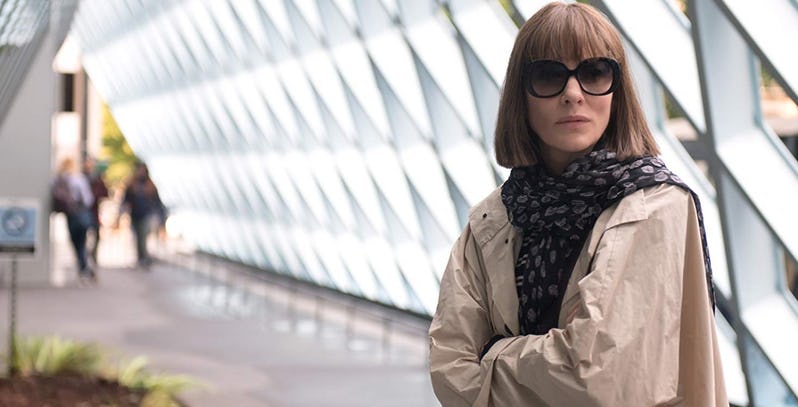 You might look at Critical Hit's group of writers and wonder what on earth goes through our head sometimes. Now, just imagine we didn't have the platform to express our creativity and how much of a menace to society we would end up being? In fact, the city of Port Elizabeth should be paying us for keeping Darryn occupied during the day so that he doesn't run amok and turn the city into a dump (P.S. he already has, but I don't want to hurt his feelings).
Darryn's note: No harm done Craig. The night belongs to me anyway.
This is the problem that Cate Blanchett's character Bernadette faces in this new comedy from Richard Linklater (Boyhood) as she decides to escape the woes of her daily family life so that she can rediscover her creativity and find fulfilment once again in her life. Leaving her teenage daughter Bee (Emma Nelson) and husband Elgie (Billy Crudup) to figure out where she's gone to, and why.
As movies go this is not my typical cup of tea, but this film certainly seems like it has enough fun moments as Blanchett once again puts in a mesmerising role which looks entertaining to watch. The film looks to balance the fine line between drama and comedy quite well and could provide plenty of moments for both to shine. Having the likes of Blanchett and Kristen Wiig in starring roles will certainly help to only flex these elements out even further.
The story is based on the bestselling novel of the same name by Maria Semple and while I can't see this having wide appeal, I could easily see the movie becoming a hit with many older women and parents who could perhaps relate to what Bernadette is going through here. Where'd You Go, Bernadette is scheduled for release on August 16, 2019.
Last Updated: May 15, 2019