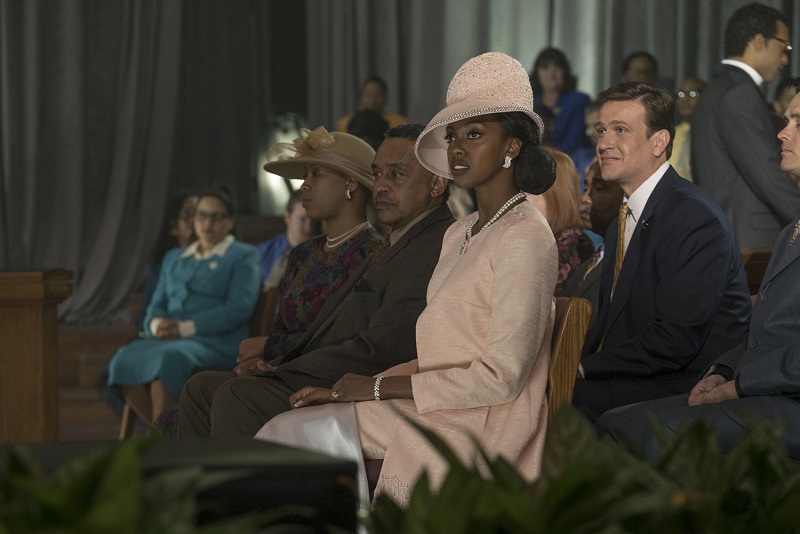 If the US Box Office is anything to go, there is certainly a market for religious-themed movies and that's a market Netflix wants to tap into as well. With Come Sunday though, they are telling a story that is less about merely telling a positive story and rather one which is likely to ask questions and conflict the faith of many.
Come Sunday examines the controversial claims made by Carlton Pearson, an American pastor who questioned the existence of hell and the effect his new revelation had with his congregation members, family members and friends. It's not a film trying to push down any specific theology though and is all about telling the human side of the drama and its consequences.
Despite that approach, it's still likely to be a movie that will be received with a fair deal of controversy a sit challenges people's belief, but if you take dogma out of the equation, it certainly looks like a compelling and powerful story. Especially if the strong acting performances in this trailer for the film are anything to go by.
The film sees Chiwetel Ejiofor stars as the controversial pastor and the actor is joined by many veterans of the acting world including Martin Sheen, Jason Segel and Danny Glover, alongside rising stars likely Lakeith Stanfield and Condola Rashad. Directed by Joshua Marston (Complete Unknown, Maria Full of Grace), the film certainly looks like it will be an emotional roller coaster featuring some rousing acting performances.
Come Sunday releases on Netflix on Friday April 13th, which might be a fitting date for a movie that challenges the belief of hell and it will be interesting to see how viewers respond to a film such as this. My guess is this is a film which could land up on the negative side of reviews just base on the topic alone, but hopefully, people will give it a fair chance and it can rise and fall based on its own merits rather than any religious message.
Last Updated: March 22, 2018