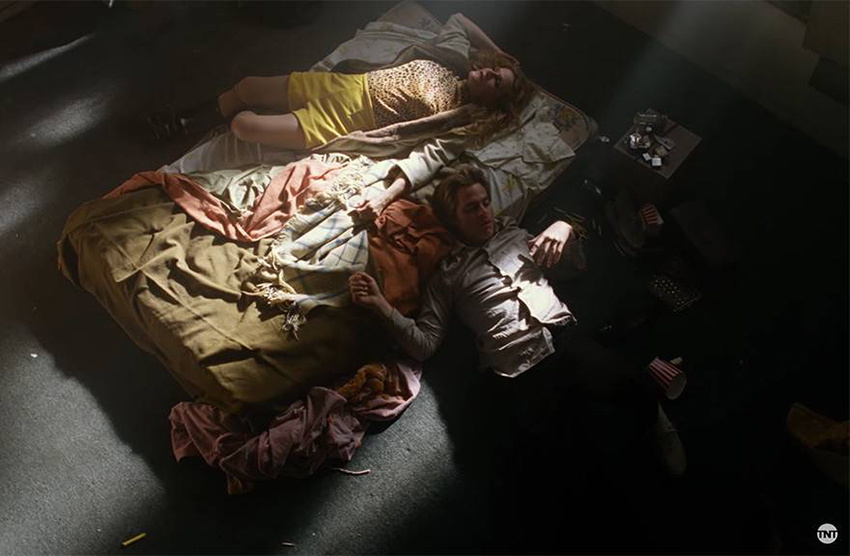 Hot off the success of last year's Wonder Woman comes the next project from Patty Jenkins, which sees her bring star Chris Pine along for the ride. This time though it's not a movie, but a limited series for TNT and probably the furthest thing from the big budget world-saving heroics of Wonder Woman as I Am the Night more of a noir thriller based on an infamous true story. However, it looks every bit as impressive, if not more so than the duo's previous comic book collaboration, based on the evidence of this new trailer that just came out:
This series marks the second from TNT that will form part of the network's "Suspense Collection" following The Alienist which was released earlier this year. Much like that series, this one is also looking to bring some top Hollywood talent together with the aforementioned Jenkins and Pine. Jenkins will be producing while sharing directing duties of its seven episodes with veteran TV directors Carl Franklin (House of Cards, Mindhunters) and Victoria Mahoney (Misfits, Power). India Eisley will play Fauna Hodel, the young girl whose self-penned autobiography this is based on. Jefferson Mays, Leland Orser, Yul Vasquez, Dylan Smith, Golden Brooks, Justin Cornwell, Jay Paulson, and Connie Nielsen (another Wonder Woman alum) also join Pine and Eisley in this tense looking new thriller.
TNT is looking to launch the star-studded series in 2019 and is certainly looking to make moves on the other bigger networks so as to provide viewers high-quality content. With a director of Jenkin's calibre, they certainly have the makings for a strong series here. Below is a brief synopsis which provides some further information of what we can expect from I Am The Night:
I Am the Night tells the incredible story of Fauna Hodel (Eisley) who was given away at birth. As Fauna begins to investigate the secrets to her past, she follows a sinister trail that swirls ever closer to an infamous Hollywood gynaecologist, Dr. George Hodel (Mays), a man involved in the darkest Hollywood debauchery. Pine plays Jay Singletary, a former Marine-turned-hack-reporter/paparazzo.
Last Updated: July 3, 2018