We've seen World War II many times in movies, though arguably not enough from the perspective of the people planning the battles from far away and the emotional toll their decision-making took on them. Admittedly that prospect doesn't actually sound nearly as exciting as war itself, but thankfully enough Churchill does a superb job at keeping things tense and interesting despite being very removed from the actual battles.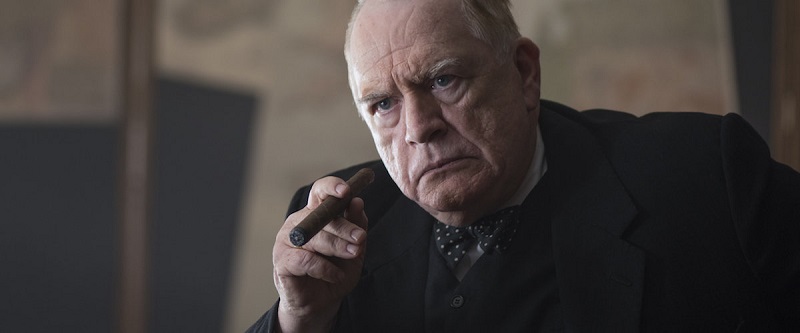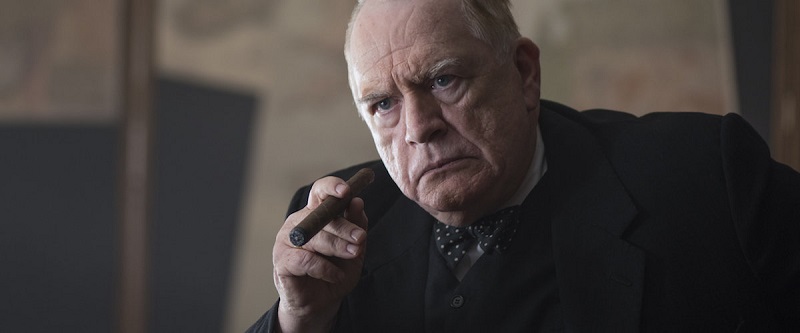 Churchill follows the story of its namesake, British Prime Minister Winston Churchill (Brian Cox), and the days leading up to the infamous D-day and the turmoil he felt in making a strategic decision that would knowingly put thousands of lives at risk. John Slattery, James Purefoy, Julian Wadham, Danny Webb, Jonathan Aris and Richard Durden round out the rest of the heads of state and generals involved in this decision-making – though the story squarely focuses on the perspective of Churchill. It is certainly a different perspective and one which makes the film unique if you are willing to live with certain historical liberties.
Indeed, your enjoyment of Churchill is strongly aligned to how much of a history buff you are. I'm not exactly someone who focuses too much on the historical accuracy of films, but when watching the movie I was amazed at never having heard this side of the war story before. Some quick googling revealed that this is largely because events didn't exactly pan out the way this film suggests. This may ruin it for some, but if you are willing to see this film as a piece of historical fiction, you are likely to be enthralled by its different stance and perspective of the war and indeed its lead character.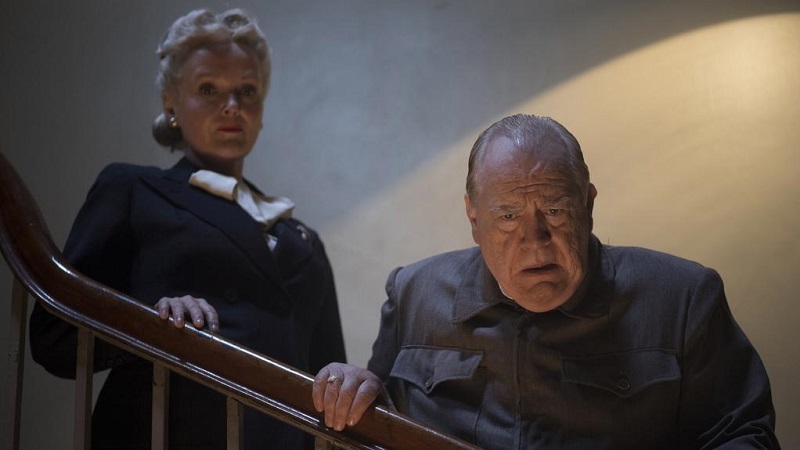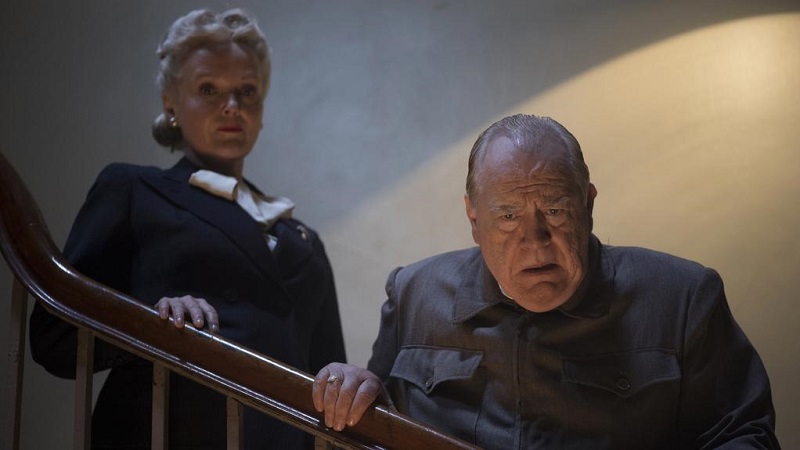 At the heart of this movie is a rousing, impassioned performance by Cox himself who truly gives perhaps his career-best showing as the iconic statesman here. From his vocal patterns to mannerisms and through all the emotional highs and lows, it's immensely believable and consistent. It is also a different Churchill than what we're used to seeing, extenuating the former British Prime Minister's flaws more than his strengths. It's not the confident and emboldened Church of classic wartime newsreels, but rather one ridden by guilt at the consequences of the war and fast losing faith in their victory strategies while trying to provide a brave face to the public.
The script by Alex von Tunzelmann definitely looks to deal with big themes and these come out excellently. He brings emotion into the scenes especially in displaying the repercussions and emotions felt from previous wars like World War I into the mix and how that affected the different characters. Additionally, instead of having war strategies discussed in a boring manner he also packs them with emotionally wrought characters and perspectives that prevent it from appearing dull. It's an intuitive approach to the story if you can live with the aforementioned liberties he has injected into the whole story. Towards the end of the film, it also tries to put extra focus on Churchill's relationship with his wife, Clementine (Miranda Richardson), but this feels a little out of place for a film so superbly focused on the war up until this point.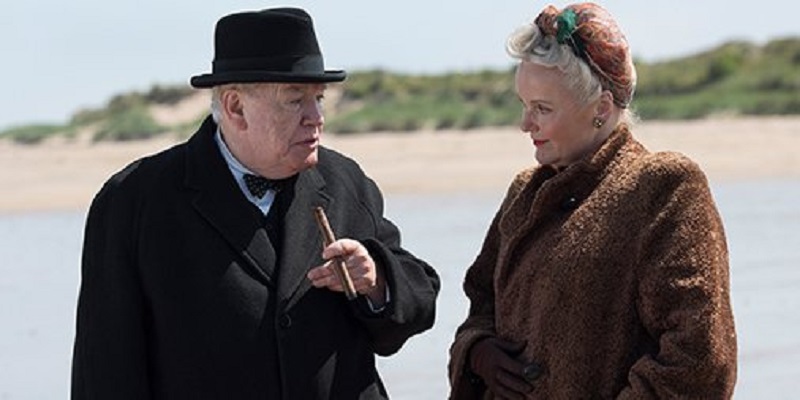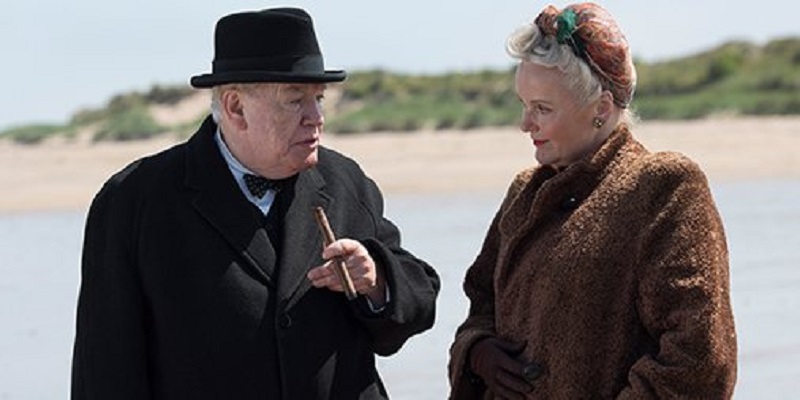 The real mastermind though lies in director Jonathan Teplitzky (Burning Man, The Railway Man) who turns what could've been a rather bland film into one with a high level of intensity. He does this through some excellent camerawork that brings out the emotion of its characters and keeps the scenes as busy as possible without the audience getting dulled by any of the dialogue. There is no physical conflict at all in this movie, yet he ensures conflict remains its central focus and practically every scene is packed with some confrontation from its characters. You could argue that there is too much shouting and voice-raising going on in the movie, but it was not a major put off for me at all. This is accompanied by Lorne Balfe's score which interplays with the movie's mood extremely well.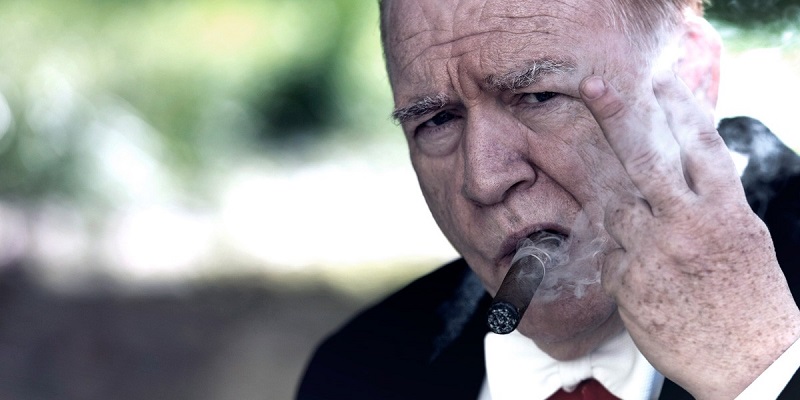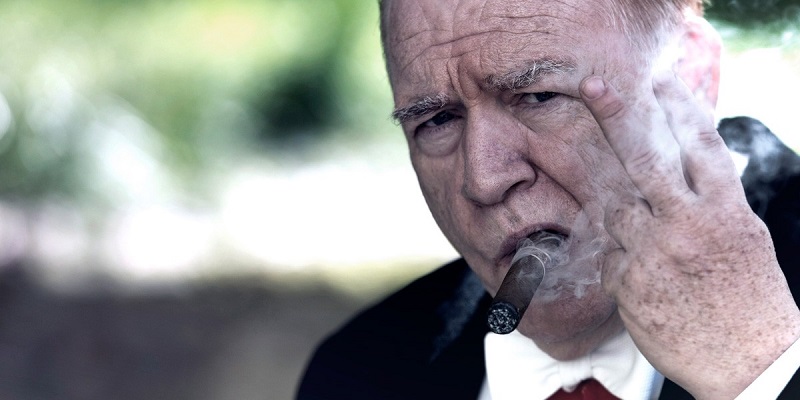 As a whole, the film is excellently put together. The production design and cinematography is of a high quality, the editing work is tight and the acting, for the most part, remains of a high quality. The only exception to this is Richard Durden who plays General Jan Smuts in the movie and gives arguably one of the worst attempts at a South African accent that I have ever seen in a movie. It sounded a lot closer to a very flat Scottish accent than anything you are likely to find in this part of the world and makes me question if this is what the rest of the world really thinks we sound like. It at least provides some unintentional comedy to a South African audience in an otherwise very heavy film.
The biggest tragedy of this film may be the timing of its release with another similar film in The Darkest Hour. Featuring possibly an even stronger performance of Winston Churchill by Gary Oldman, it promises a little more focus on actual conflict and historical accuracy that will probably subject Churchill to the sidelines when we look back at the films released this year.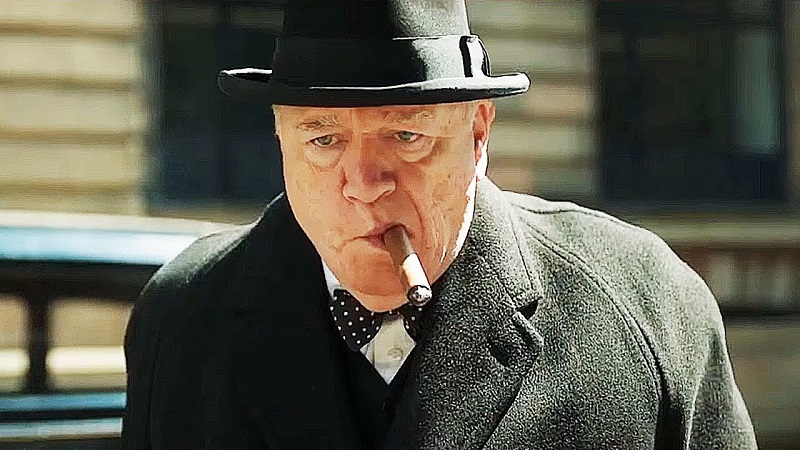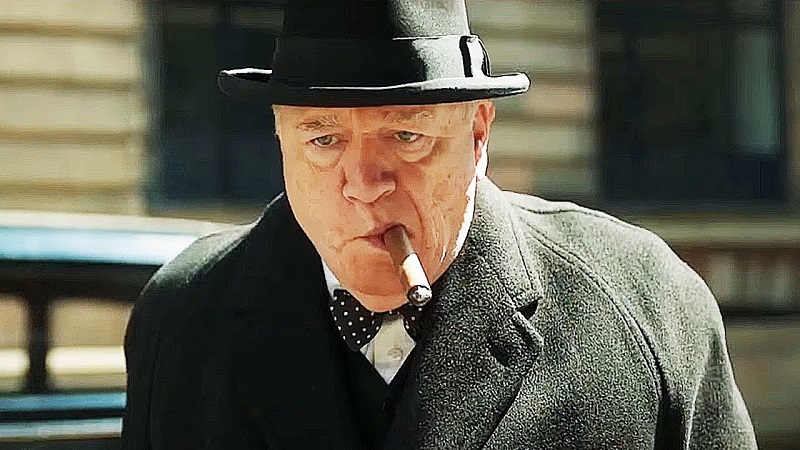 Churchill is again not a film for everyone with its focus on politics and consequence rather than action and conflict, but it's still a film worth watching if you can forgive its historical inaccuracies. The film has been getting some rather scathing reviews as a result of this which while understandable, perhaps unfairly criticized the film on its merits. See it as a piece of fiction that rather explores the emotional consequences of war and you will appreciate it for what it is.
Last Updated: October 25, 2017
Churchill

If you could forgive some of its historical inaccuracies, Churchill is a captivating look at the consequences of war and the toll it has on its political leaders