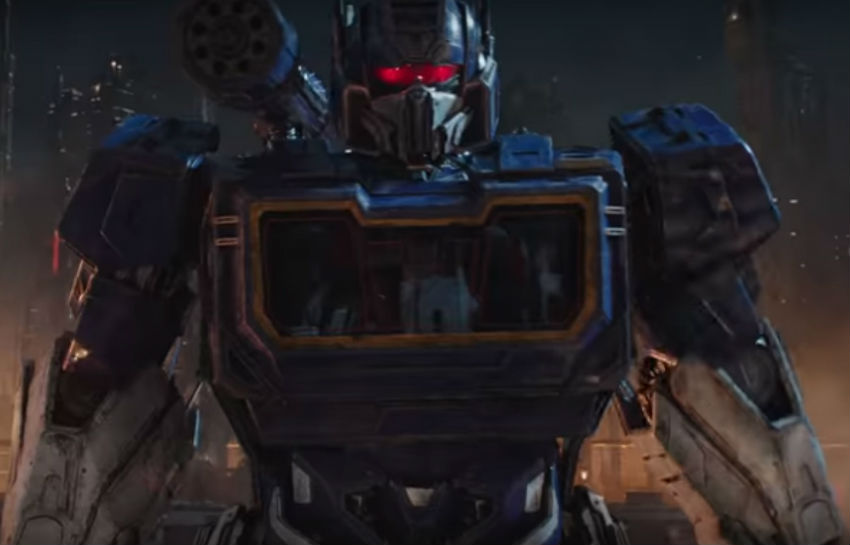 Donald Trump is President of the United States of America. Britain wants to pull out of the EU. Nazis have returned. Nothing in this world makes sense anymore. And while nowhere near as dire as those previously mentioned absurdities, another example of how the world is just a little askew at the moment is the fact that I'm genuinely excited for a Transformers movie.
Bumblebee, the upcoming 80s-set prequel about everybody's favourite mute yellow Autobot, has thus far shown more heart, character, and genuine human emotion in its first trailer than just about all of Michael Bay's cacophonous five Transformers films combined. That charming trend continues in a brand new trailer that dropped over the weekend, but this one brings some extra-special to the table that is sure to get die-hard fans grinning. This latest preview doesn't just give us a look at the Transformers homeworld of Cybertron but also includes some fan-favourite Transformers like Optimus Prime, Soundwave, Triple Changers AND THEY LOOK LIKE THEIR OLD SCHOOL CARTOON COUNTERPARTS!
For years, we've endured Bay's Transformers looking like mountains of metal shrapnel collected roughly and haphazardly in the shape of the characters we grew up watching on Saturday morning cartoons. Now though, director Travis Knight (Kubo and the Two Strings, Paranorman) gives us Transformers that look blocky and solid and oh be still my beating geeky childhood heart! Check it out below.
Twenty years before the events of the first film, in 1987, Bumblebee takes refuge in a small California beach town junkyard, where a teenage girl named Charlie Watson takes him in. However, the two of them soon find themselves hunted by a government agency known as Sector 7, led by Agent Burns. As they run from society, the two learn that Bee isn't the only Transformer on Earth, and that the others might not be as friendly.
And just because they can, Paramount has also released an international version of this new trailer that gives us a bit of different footage as well.
Bumblebee stars Hailee Steinfeld, Pamela Adlon, John Cena, and Jorge Lendeborg Jr. It is scheduled for release on 21 December 2018.
Last Updated: September 25, 2018