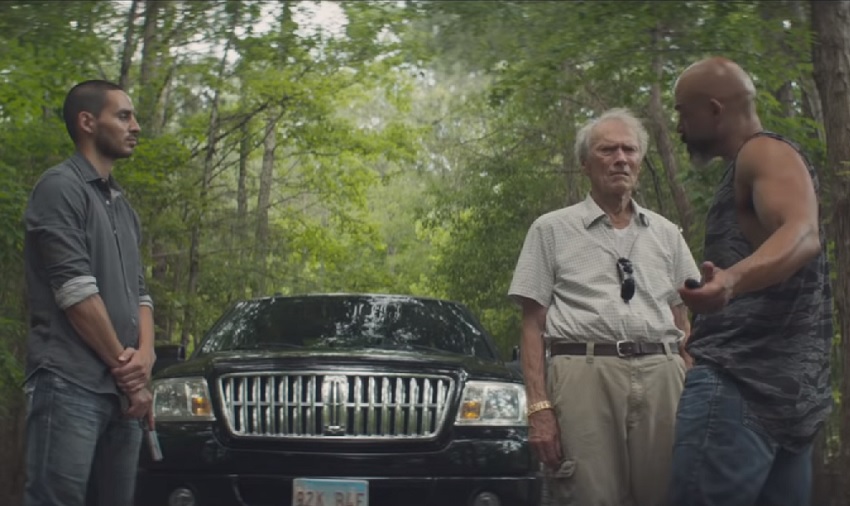 Unlike many actors his age, or even approaching his age, the 88 year-old movie legend that is Clint Eastwood just gets better and better as he goes along, unlike so many of his peers working in glorified B-grade schlock for a pay cheque these days.
The Mule is the latest movie from the veteran actor/director that will see him fulfilling both acting and directing duties for the first time since 2008's Gran Torino. He stars as the elderly Earl Stone, a man who's estranged from his family, haunted by his past mistakes and nearly broke with his business on the verge of bankruptcy and about to lose his home. However, he's offered a lifeline when he lands a simple courier job, that turns out to be anything but. Now Earl is successfully working as a drug mule for a Mexican cartel, which also garners the attention of the DEA.
Eastwood has assembled a star-studded cast for this feature which sees him reteaming with his American Sniper star Bradley Cooper, and also includes Taissa Farmiga, Michael Peña, Andy Garcia, Laurence Fishburne, Alison Eastwood, and Clifton Collins Jr. The script was written by Nick Schenk, who co-wrote the screenplay for the aforementioned Gran Torino, and who's worked on Netflix's drug cartel drama series Narcos.
The official plot synopsis is as follows:
Eastwood stars as Earl Stone, a man in his 80s who is broke, alone, and facing foreclosure of his business when he is offered a job that simply requires him to drive.  Easy enough, but, unbeknownst to Earl, he's just signed on as a drug courier for a Mexican cartel.  He does well—so well, in fact, that his cargo increases exponentially, and Earl is assigned a handler.

But he isn't the only one keeping tabs on Earl; the mysterious new drug mule has also hit the radar of hard-charging DEA agent Colin Bates.  And even as his money problems become a thing of the past, Earl's past mistakes start to weigh heavily on him, and it's uncertain if he'll have time to right those wrongs before law enforcement, or the cartel's enforcers, catch up to him.
Let's take a look:
The Mule looks like an excellent crime drama/thriller and is vintage Eastwood both in front of and behind the camera. As always it's beautifully shot, and Eastwood's got the crusty, old man character down pat; but this time with a twist – because due to his age Earl Stone isn't exactly capable of kicking arse like a solo action hero. Instead, he's a bitter, regretful old man who's trying to stay one step ahead of the cartel and the DEA so he can leave something behind for his estranged family, to try and make up for years of neglect.
What do you think? The Mule is due for release in the US on 14 December.
Last Updated: October 10, 2018