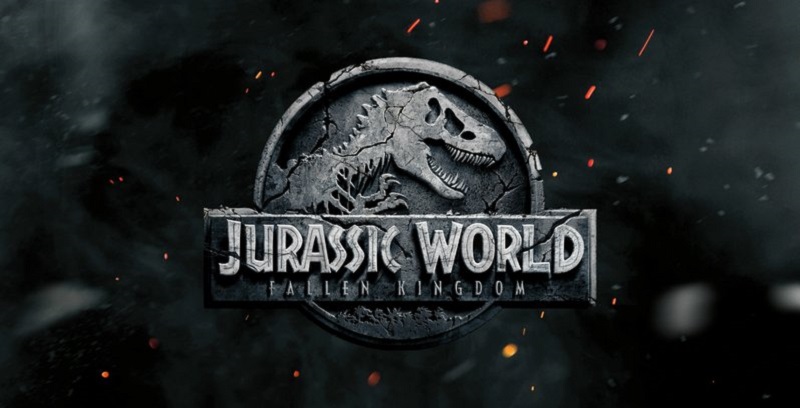 Ever since scientists first discovered those big bone fossils all around the world, mankind has been dreaming up all types of scenarios of what it must've been like to live with dinosaurs. It was only when Steven Spielberg made the first Jurassic Park that used ground-breaking visual effects for its time, that people really started to comprehend the difficulty of how this relationship between mankind and earth's former dominators would work.
A comprehension though that made for great entertainment and success at the box office which the majority of Jurassic Park (or lately, Jurassic World) films have all achieved. The movies might not have all been as great Spielberg's original but seeing big reptilian creatures on screen remains a massive draw and this is a reason why Jurassic movies continue to interest people.
It's also why Universal is making another sequel to complete the trilogy that writer/director Colin Trevorrow started with 2015's Jurassic World. And while Trevorrow didn't direct the follow-up film, Jurassic World: Fallen Kingdom, handing the reins to J. A. Bayona, he did co-write the script as it expanded on his ideas. And much like Star War's recently trilogy which sees JJ Abrams returning after taking a break for the second movie, Trevorrow is returning to complete the story that he started in the still-untitled Jurassic World 3. However, he has quite an ending to follow up to as the last movie closed on a bit of a cliff-hanger which saw dinosaurs escape into the rest of the world.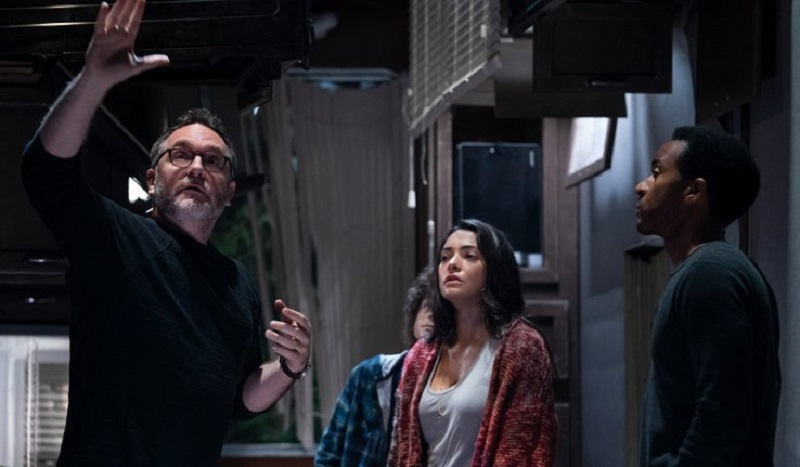 That certainly makes for an interesting set up for the next film, and to get things started, Trevorrow has created an 8-minutes short film titled Battle of Big Rock that will debut this coming weekend. According to a new interview with Collider, this upcoming short film will take place a year after the events of Fallen Kingdom and see a major confrontation between humans and dinosaurs, set the foundation for the third film coming in 2021:
Universal asked if I'd be interested in making a short film and I didn't give them any time to reconsider. I wrote it with Emily Carmichael, who is co-writing Jurassic World 3. It felt like a first step into a larger world after the last film. You have these animals loose in an unfamiliar environment, they're disoriented, struggling to adapt. The first people they run into are bound to be camping. I wanted to see that.

The world is bigger than just the characters we've been following in the films. We've finally taken the story off Isla Nublar, we wanted to show a glimpse of that new reality. If this really happened, you'd see a series of random disconnected incidents that would create a pattern of chaos. I wanted to see one of those incidents.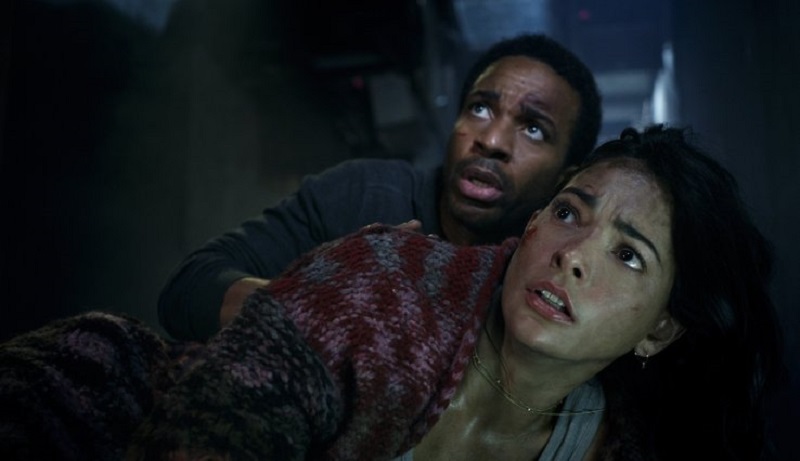 The short film stars André Holland (Castle Rock) and Natalie Martinez (The I-Land) as two of the people who unexpectedly cross paths with some dinosaurs and will include two species of dinosaurs that have never appeared in Jurassic movies before. But despite these new additions to the mythos, this is very much a more scaled-down film, similar to the indie productions that first landed Trevorrow the Jurassic World gig.
We didn't have all the resources we're accustomed to, but limitations are good. And none of the limitations mattered because everyone showed up ready to kick ass. No one's ever shot a Jurassic movie in Ireland, the crew was fired up. The cast was fully committed to making 8 minutes that could stand alongside the movies. We were a family and we believed in what we were doing. It felt like an indie film, but with a massive animatronic.
Jurassic World: Battle at Big Rock is scheduled to drop online this Sunday, 15th October, following its premiere on FX earlier in that day.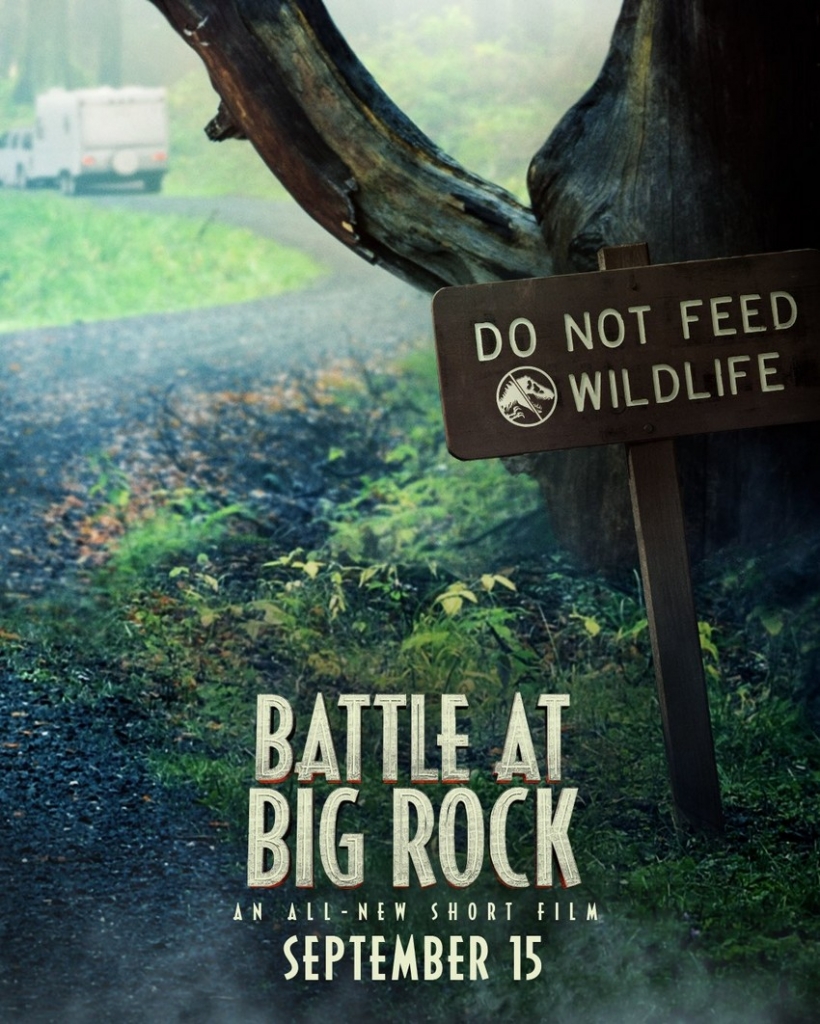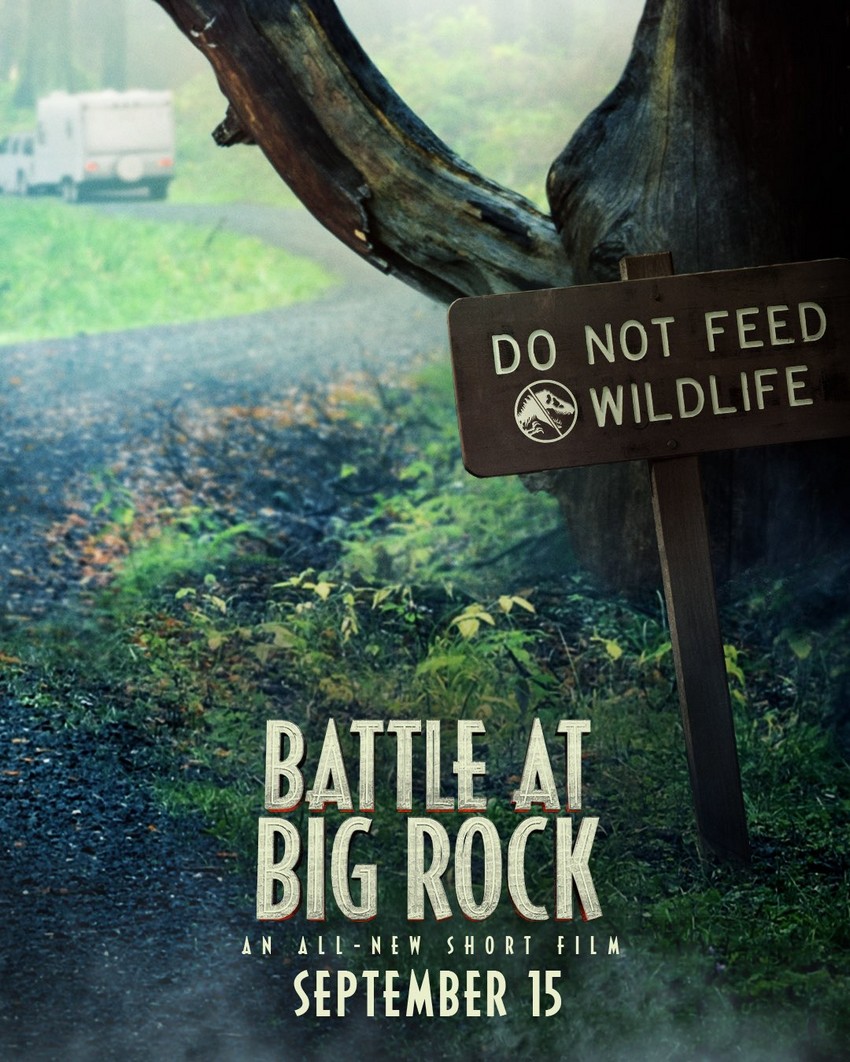 Last Updated: September 12, 2019