Will Smith, Kate Winslet, Edward Norton, Michael Pena, Helen Mirren, Keira Knightley and Jacob Latimore. Reading a cast listing like this you would think this is either the biggest blockbuster of the year or a film that is expected to be at the forefront of the Oscar race.  Collateral Beauty is definitely neither of those and perhaps not as strong as the sum of its parts, but still remains an incredibly watchable movie.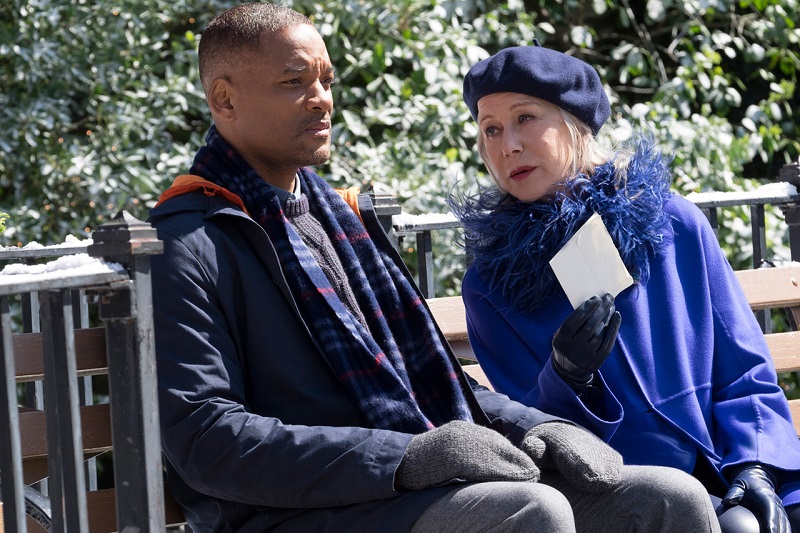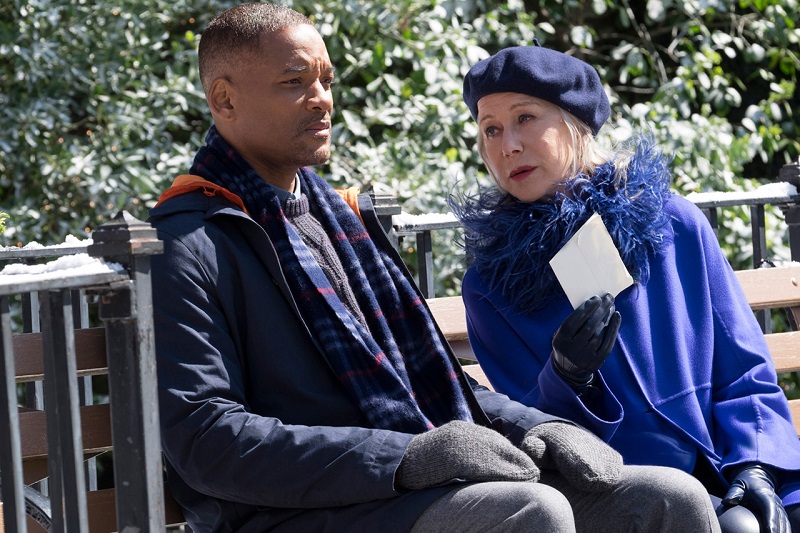 Collateral Beauty focuses on Howard Inlet (Will Smith), who, following the death of his six-year old daughter, enters a state of depression that makes him incapable of doing the most mundane of tasks outside of building vast domino sculptures. But more importantly to his business partners (Winslet, Norton and Pena), he becomes incapable of performing his role as head of the company which is leading to its downfall, and they need to do something about it.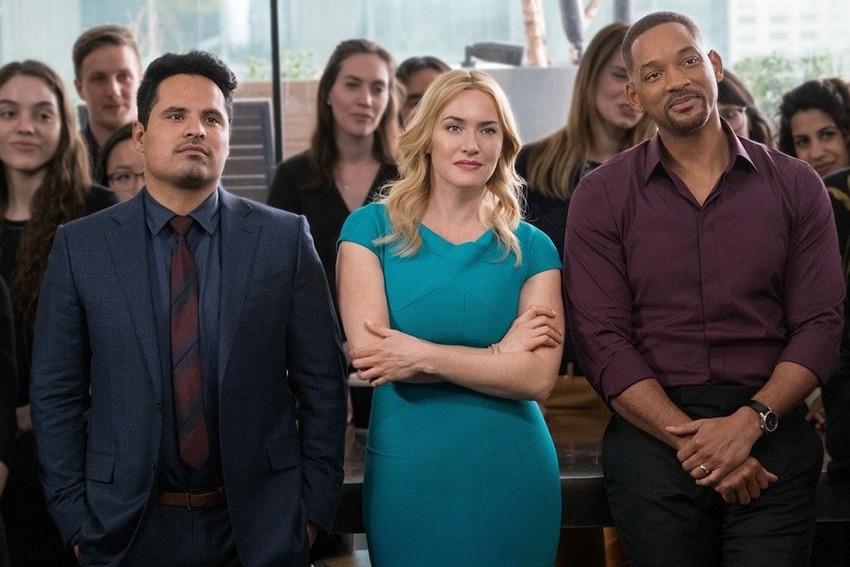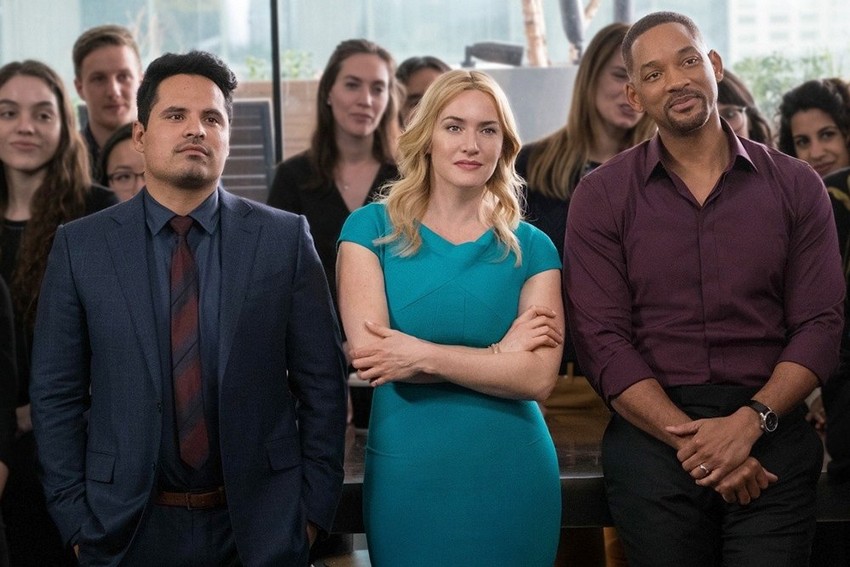 After a chance encounter with an actress Amy (Knightley) the trio come up with an elaborate plan following some work by a private detective, to have actors (Knightley, Mireen and Latimore) play manifestations of Love, Death and Time in response to letters he wrote to try and help him through the situation. Or alternatively prove he is legally incapable of performing his role to force their hand at decision-making. Over the course of this whole operation though, each of the executives in their dealings with the three actors find that they need the therapy just as much as Howard.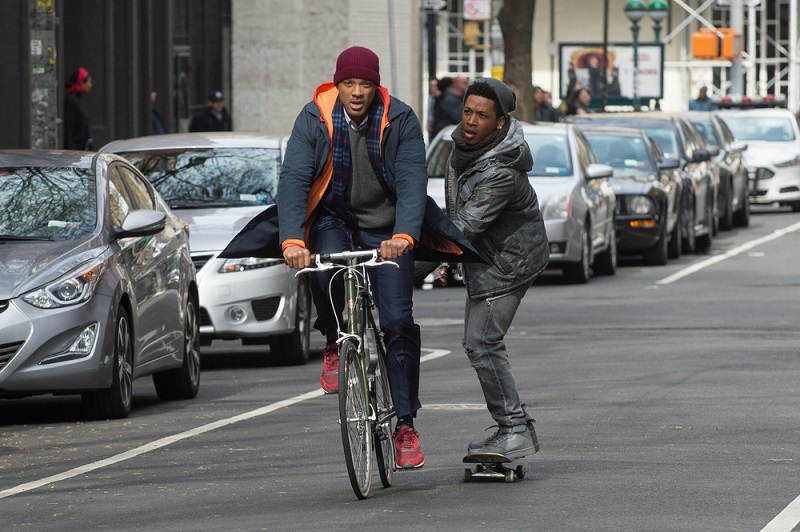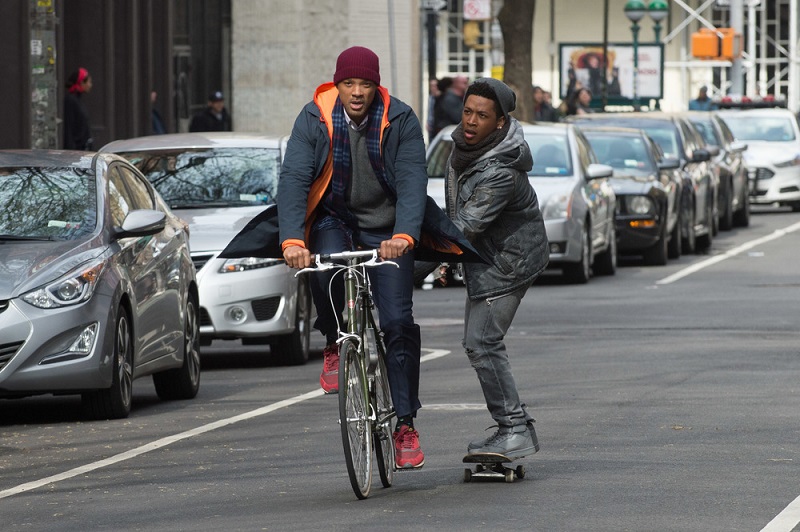 To be honest, the plot does sound a little contrived, but the film is structured in a way that is almost therapeutic in nature. The film is essentially about the different types of grief and how each character needs to confront and deal with their respective situations. The script is filled with immensely quotable dialogue that is designed to both reflect, encourage and help the audience connect with its different concepts. In many regards, the film could be considered as a collection of therapy sessions, which will either connect with its audience strongly or overwhelm if they are not able to relate.
Overwhelming is a key aspect of the script by Allan Loeb, as in an effort to dig into this dark topic, the film lacks a fair amount of cheer. While the meaty topics are expertly handled and leave much food for thought, a little more joy and lightheartedness moments would've gone a long way in making the film more entertaining.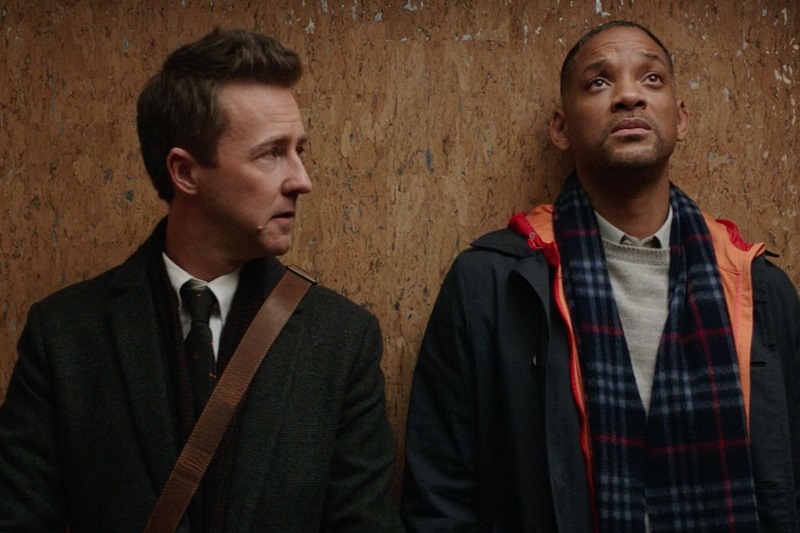 That does not make the film un-enjoyable however. Although the pacing is a little slow and it takes a while to captivate, the film definitely builds itself up towards a grandiose resolution that is both satisfying and rewarding. This tone is almost mimicked by the film's score which sees a mix of subtle strings and contemporary music at the start of the film building into a more elaborate orchestral score designed to pull on the heart strings.
Director David Frankel (The Devil Wears Prada, Marley and Me) uses a lot of wide shots of the city and a muted cinematography to create the feeling of loneliness and depression in the film. His camera work does increase its pace slightly as the film goes towards its conclusion, but also allows for more focus on the individual actors to show how they deal with their respective situations.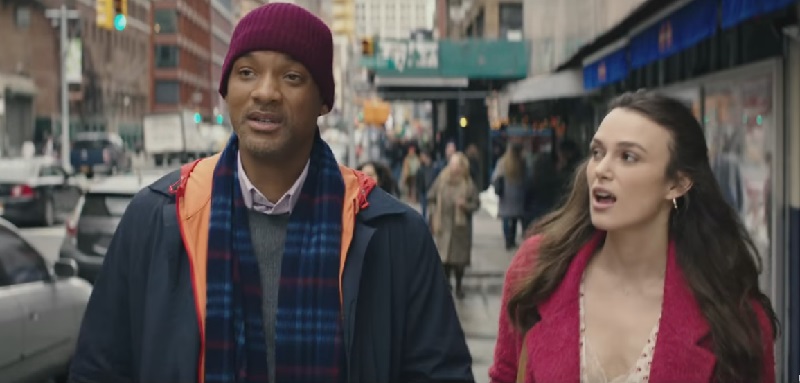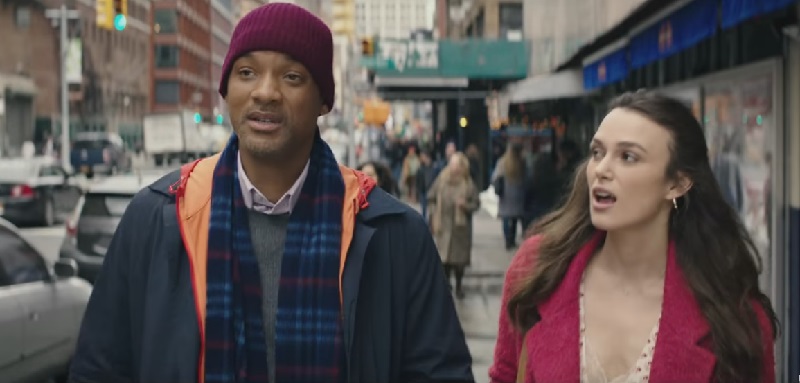 So what about this incredible ensemble that was set up for the film. As you might expect, they all deliver and while you won't get anything close to resembling an Oscar performance in this movie, it's safe to say that no one drops the ball on their characters either. Where characters might seem a little off-beat or out of place is often revealed later on as you understand the nuances of each person situation. It's incredibly consistent and although you would expect more when thinking about the cast list, it all works nonetheless.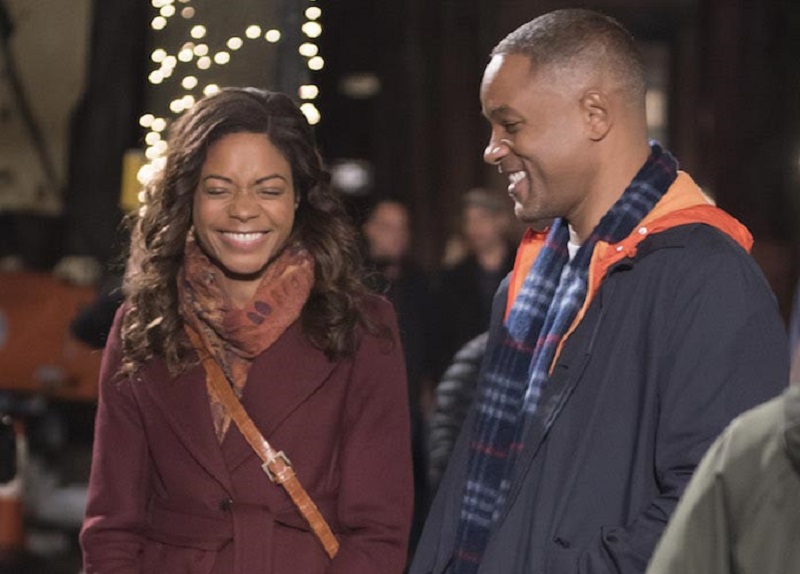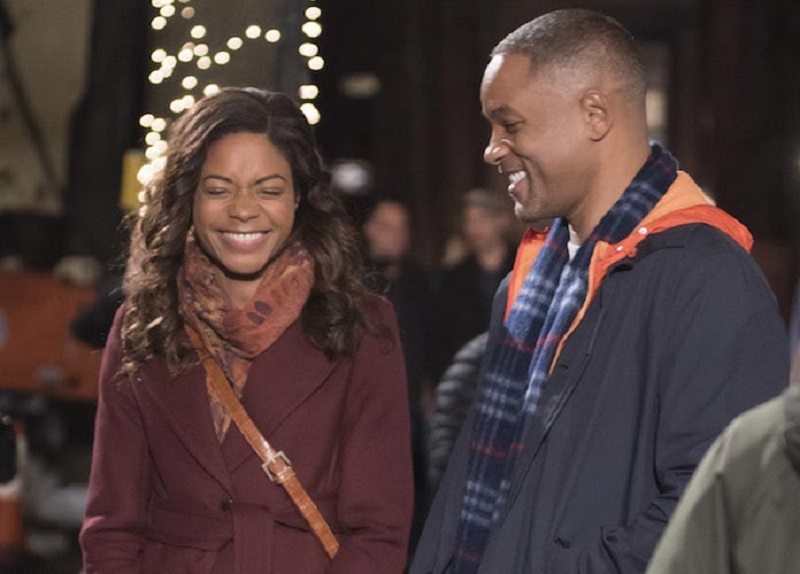 The film also contains some noticeable twists towards the end, which are quite predictable if you pick up on the subtle hints, but importantly make some of the film's initial awkward dialog between a few of the characters, (particular Smith and Naomi Harris) more understandable, adding to a sense of fulfillment in the story.
I understand that some might find the behaviour of the friends a little off-putting, but let me tell you as someone who has worked in the corporate world for a while now, it's sadly what you can expect. Movies do exaggerate things a little, but once you understand their own individual turmoil a little more, it's less of an issue.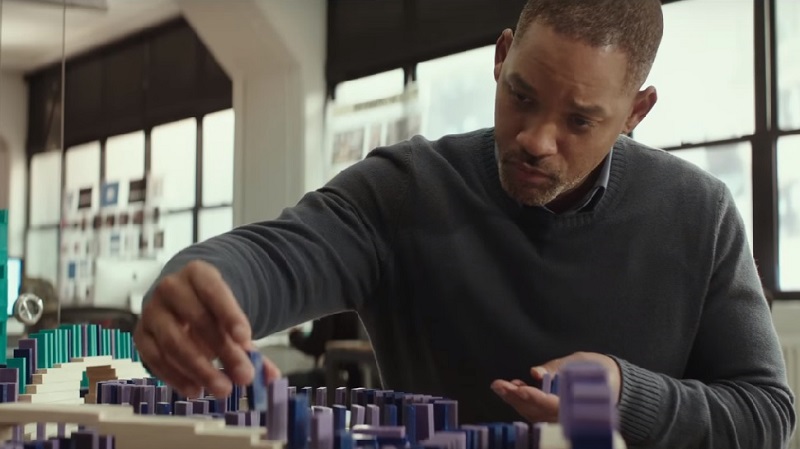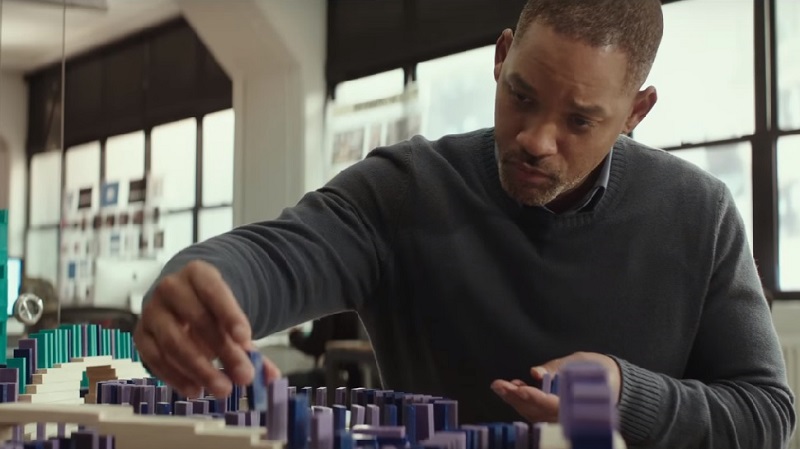 As a whole, although the film is perhaps a little too high on emotion and therapy, I still enjoyed it and found it incredibly insightful especially if you resonate with one of its many themes. The dialogue features a wealth of memorable lines that will no doubt be quoted a few times in self-help books, yet the film remained sincere rather than gimmicky.
Last Updated: January 30, 2017
Collateral Beauty

A film that might disappoint if you look simply at the cast list and what they're capable of, but it still holds its own with a strong script that perhaps takes itself a little too seriously.