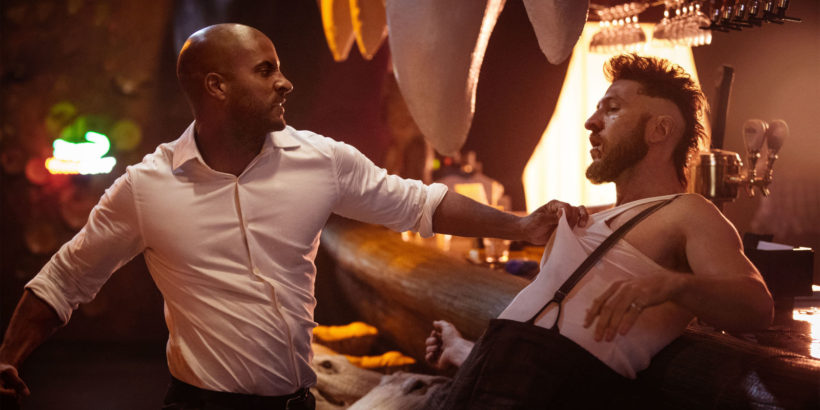 As if I needed another reminder to get my butt in gear and finally read Neil Gaiman's critically acclaimed 2001 novel, Starz has released the first trailer for its TV series adaptation of American Gods. The trailer was revealed following the upcoming show's Comic-Con panel which saw showrunners and writers Bryan Fuller (Hannibal, Pushing Daisies) and Michael Green (Heroes, Everwood) take to the stage with stars Ricky Whittle, Ian McShane, Yetide Badaki, Pablo Schreiber, and Bruce Langley, as well as Gaiman himself.
For those not in the know, American Gods follows Shadow Moon (Whittle), an ex-con recently released from prison who discovers his wife (Emily Browning) has been killed in a car accident. On his way to the funeral, he meets the mysterious Mr. Wednesday (McShane) who hires him as a bodyguard. But what Shadow thinks is just a job, is actually the gateway into a whole new world, as Mr. Wednesday is revealed to be an old god (specifically Odin), and he and his ilk – immigrant gods brought to America years ago by believers who are now dying out – are gathering forces for a war against the modern gods who draw their aspects from technology, pop culture and money.
Here's the kickass first trailer!
Well, that just looks incredible. Especially that shot of Peter Stormare as the accursed Slavic god Czernobog, wielding a blood soaked hammer. Eat your heart out, Thor! Along with the trailer we also got a new poster for the series, that hints at all the conflicting mythologies the show will explore.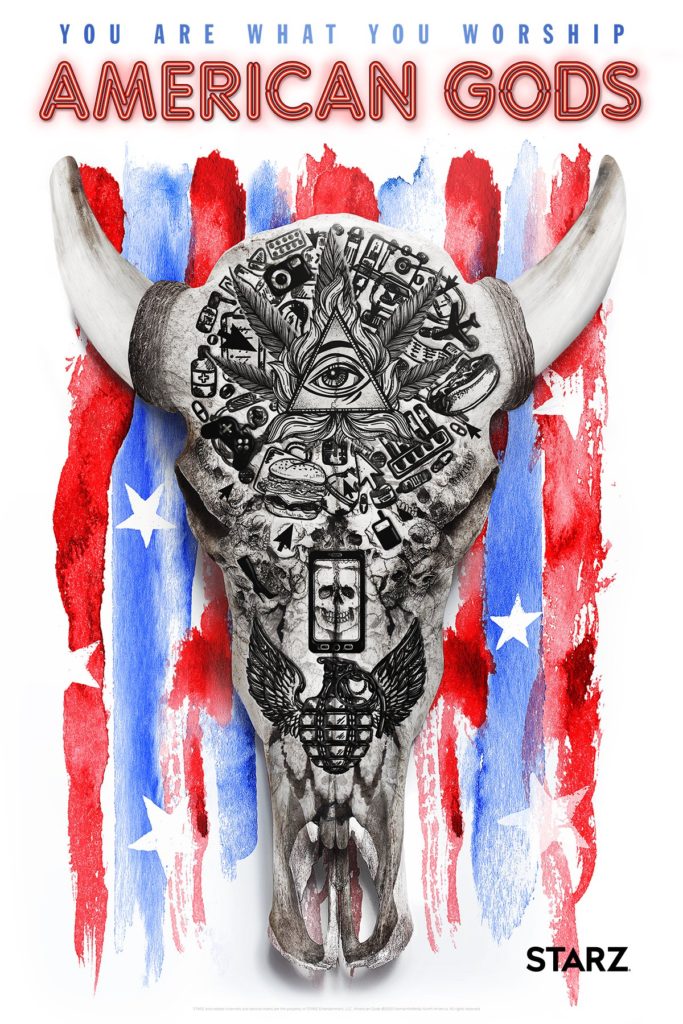 Like the poster's tagline says, you are what you worship, and according to Whittle while they won't be looking to mock religions, they will be delving heavily into all the various "beliefs" people have – whether it be in a higher power or even something as mundane as women's rights.
"It's OK to believe in something that gets you through the day. All we know is we exist. Everything else is up for interpretation."
And speaking of interpretation, the cast was joined on stage by Broadway legend Kristin Chenoweth, who it was revealed will be playing the role of elder goddess Easter. While she was originally Ostara the goddess of Spring, Easter is trying to stay relevant in the modern world by embracing such aspects as chocolate bunnies. And she's not happy with how her role has been subverted, as Chenoweth, a Christian in real life, explained.
"Easter is very, very (mad) that Jesus took her holiday. So there's a part of me that can understand."
One of those things that modern society believes in now is the Internet, personified in this case by Langley's Technical boy, who the actor describes as constantly changing and who "doesn't give a crap."
"You never see the same version of him twice. As soon as you're getting used to him, no, not so much."
There are plenty more mythological beings in American Gods, like Nigerian-born Yetide Badaki's goddess of love Bilquis (who kills her partners during sex) or Pablo Schreiber's Mad Sweeney (a leprechaun who wants to join the upper ranks of godhead). With such an extensive pantheon, will newcomers who have not read the book find themselves thrown into the deep end of this world? Not so much, says Fuller.
"I actually would see the Harry Potter series and then read the books, so however you come to this — TV first, book second; book first, TV second — you're in good hands."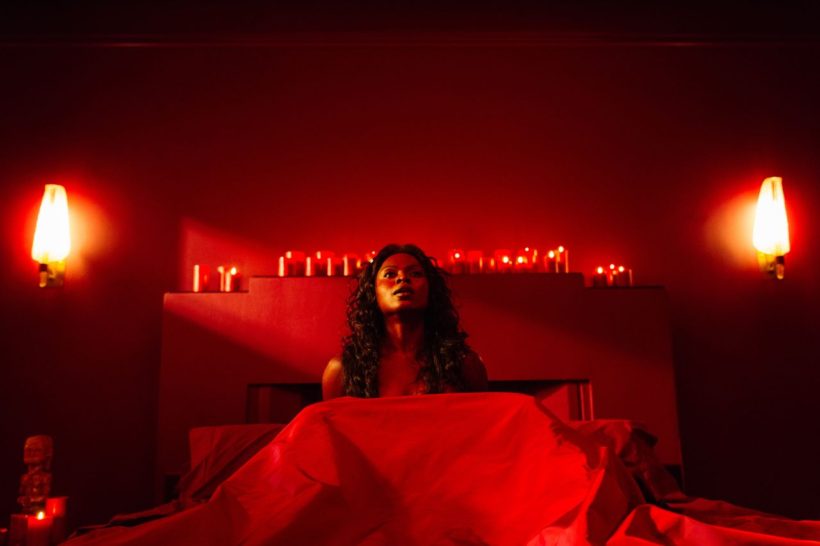 Gaiman added to this, saying that even if you have read the book, there will be lots that will be new to you too as the series will be including lots of ideas he had that he could never fit into the book.
"There were definitely chunks of American Gods that didn't make it into the book. In some cases, just because the book itself was getting really thick, there were stories and things that didn't get written."

"We've tried to build it in a way that means if you've read the book, you are definitely ahead of the people who have not seen the TV series or read the book, but we have surprises for you too, and we have things that will leave you puzzled. And of course we get to spend a lot more time with a lot more characters."
Gaiman also added that it was very fitting that the first footage of this new version of his work gets shown off at San Diego Comic-Con as this was actually where the whole story began.
"In 1999, I came by train, and on the train to San Diego, which was a three-day train journey from Chicago, I wrote the first chapter of American Gods. So it all sort of started for me on the way to San Diego, and it's so glorious that round two of American Gods the television version is happening here today."
American Gods also stars Gillian Anderson, Dane Cook, Cloris Leachman, Jonathan Tucker and Crispin Glover. It is scheduled to debut sometime in 2017.
Last Updated: January 4, 2017