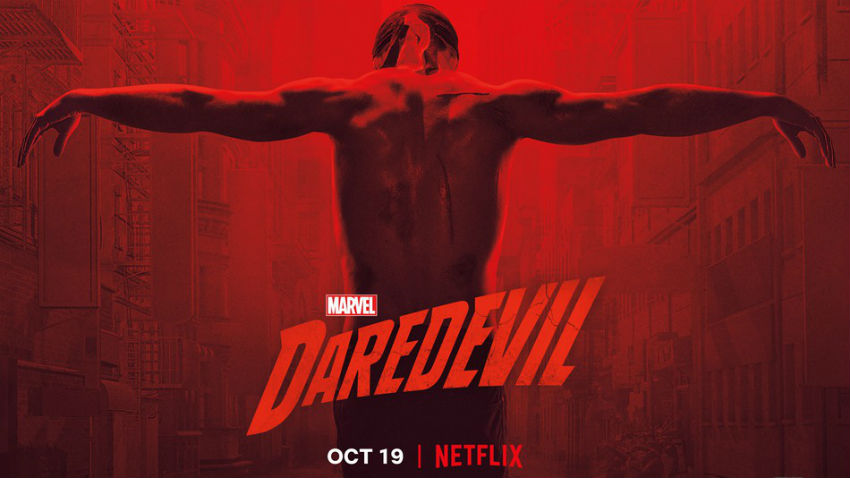 The devil is back! No, no. Put down your Bible, Angus Buchan. Not that kind of devil. I'm talking about "the man with no fear", the "Devil of Hell's Kitchen". I'm talking Marvel's Daredevil who was a bit worse for wear the last time we saw him (having a building dropped on you, tends to do that). Thankfully, he got better. And also meaner.
As was often explored in the first and second season of Daredevil on Netflix, Charlie Cox's Matt Murdock is a devout Catholic who was plagued by some serious guilt and uncertainty due to the fact that he spent his nights dressing up like a demon and beating up people. This was all seemingly done in the name of good though, and Murdock had some lines he wasn't willing to cross. But in a bloody new teaser released yesterday, it appears that our troubled hero's moral compass may be wavering a bit as he declares that "There's only one true way to end evil. To finish it for good." Intense!
Along with Daredevil's apparent new core values, this new teaser – along with two brand new posters – also reveal that we'll be seeing ol' hornhead pretty soon as Daredevil season 3 is scheduled to drop on Netflix on 19 October. That's just a month away, which is pretty awesome especially since we got the much-improved Iron Fist season 2 just two weeks back. Not everybody was a fan of Daredevil's second season (Alessandro somehow doesn't like ninjas – I mean, that's just weird!) so we'll have to see if they make the same reparations as they did with Iron Fist. In the meantime, check out the new teaser trailer below.
Daredevil season 3 will also see the return of Vincent D'Onofrio as Wilson Fisk aka Kingpin, and series regulars Deborah Ann Woll and Elden Henson as Karen Grant and Foggy Nelson. More excitingly though, it will be introducing Wilson Bethel as Bullseye, the deranged assassin with the unerring aim who has traditionally made Daredevil's life hell in the comics.
Last Updated: September 21, 2018