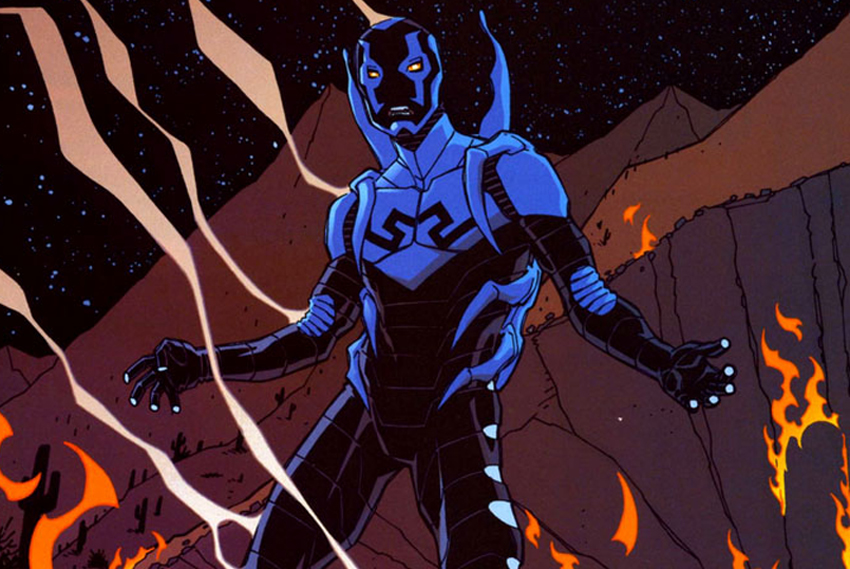 After a period of relative timidity as Warner Bros. tried to figure out what they want to do with it, the DCEU is moving full steam ahead again. There are several DC Comics productions currently in the pipeline and one that had been gestating for a while just took a major leap forward. First announced back in 2018 before everything just went radio silent, the Blue Beetle film is back on the cards and The Wrap reports that it has landed itself a director in Angel Manuel Soto.
Soto may not be a household name, but the Puerto Rican-born filmmaker has been quietly making waves on the indie scene. His latest film, drama Charm City Kings, won the Ensemble Cast Special Jury Award at the Sundance Film Festival last year and was a nominee for the Grand Jury Prize. Critics who have seen his work are very hot on the young filmmaker and Blue Beetle will be a major platform for him to show off his skills. He'll be working from a script from Mexican-born writer Gareth Dunnet-Alcocer who made his feature film debut with 2019's Miss Bala and who also penned Universal's upcoming Scarface remake.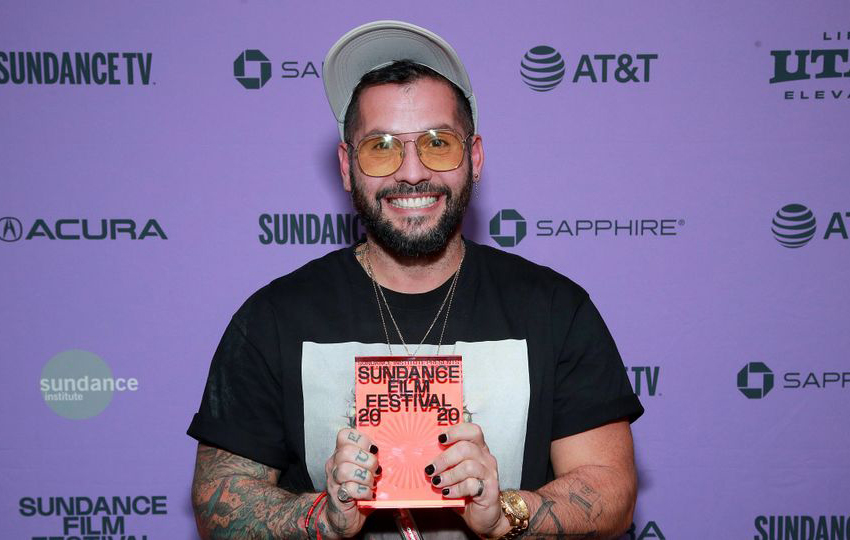 As for Blue Beetle, there have been a few characters to bear the name over the years. Most notably, the Golden Age original Dan Garrett and his Silver Age successor Ted Kord, both of whom were first introduced in Charlton Comics before DC Comics bought over the publisher and brought the characters in-house. However, this upcoming movie will instead focus on the most modern incarnation of the character: Jaime Reyes.
Created by writer Paul Giffen and artist Cully Hamner, Jaime was first featured in the pages of universe-rewriting crossover Infinite Crisis 2006 and was a major departure from his predecessors. The first Blue Beetle, Garret had originally been a police officer who gained superpowers from ingesting the mysterious "Vitamin2X" before being retconned into an archaeologist who gained his powers from a mystical scarab beetle artifact. Kord, the next Blue Beetle, had no powers (the scarab somehow didn't work for him) but used his genius intellect, inventions, and the resources of his tech company to fight crime. Both were accomplished and mature adult white males which was the norm for superheroes of the time.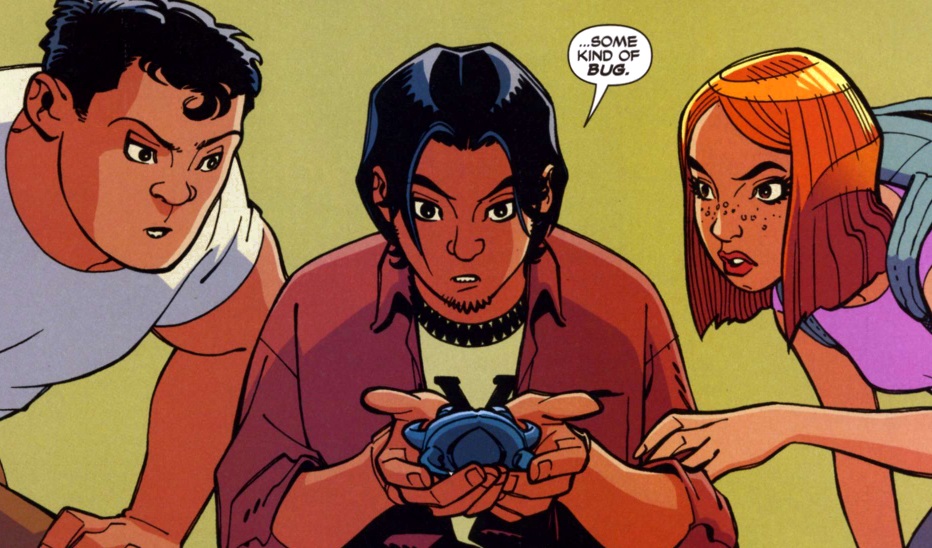 Jaime though was a Mexican-American teen from El Paso, Texas who lived with his immigrant parents and younger sister. Jaime wants to help out his father at the family garage while his family just wants him to focus on school. Typical teen stuff. However, through the events of Infinite Crisis (which are far too long to get into now), Jaime comes into contact with the scarab that originally gave Dan Garret his powers. When the scarab bonds with Jaime by fusing to his spine, it envelops him in a superpowered weaponized armour which he uses to defend his family.
As Jaime eventually discovers, the scarab is not mystical in nature like Garret had believed for years, but actually a high-tech extraterrestrial "Trojan horse" once used by The Reach, an alien civilization which had planned to invade Earth before being halted by the Green Lantern Corps. With the help of his family – who all know his secret identity – Jaime has to fight to control the AI of the scarab and use its capabilities for good.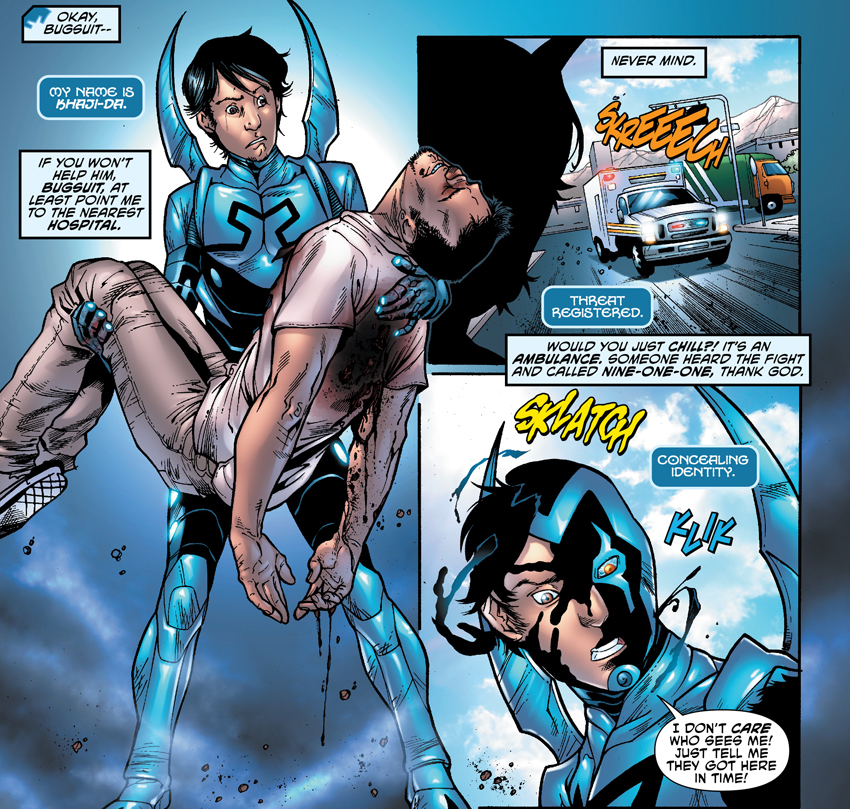 Since spinning out of Infinite Crisis into his own series, Jaime has been hugely popular with comic fans. The character has popped up in a number of books over the years, and even transitioned to TV. Most memorably, he was a cast member on the animated series Batman: Brave and the Bold, Young Justice, and Justice League Action. There was also a live-action version of Jaime's Blue Beetle on Smallville but the less we talk about that the better because damn that looked dumb.
This will be Jaime's (and Blue Beetle in general's) first live-action feature film appearance though. It will also make history as the first Latino-led superhero film from either DC or Marvel. This announcement follows just days after Sasha Calle was cast as the DCEU's Supergirl, becoming the first Latina actress to ever play the role on-screen.
Last Updated: February 24, 2021