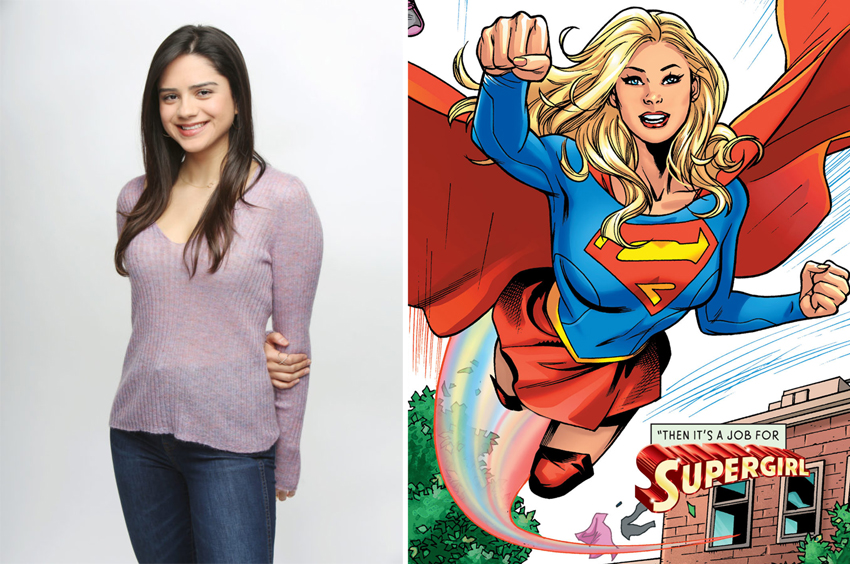 Back before the theatrical release of Justice League in 2017, rumours abounded that Supergirl would be making her big screen DCEU debut in the team-up film. All of this speculation came from a single badly interpreted scene in the trailer, but as we soon learned that red-booted leg that everybody was convinced was too slender and feminine to belong to Henry Cavill was actually that of Superman. But despite that case of mistaken identity, Supergirl is coming to the DCEU and it will be in a superhero ensemble movie.
Deadline reported over the weekend that actress Sasha Calle has been cast to play the Girl of Steel, making her debut in the upcoming The Flash movie starring Ezra Miller. The 25-year old Calle is an Emmy-nominated US TV actress best known for playing the role of chef Lola Rosales in daytime soapie The Young and the Restless since 2018. The young actress reportedly came out top in a field of more than 425 actresses in a string of auditions, who at first were not informed which role they were competing for. It was only in later rounds where Calle and her co-actresses were informed that the role was that of Supergirl and they were then required to do readings opposite Miller to determine on-screen chemistry.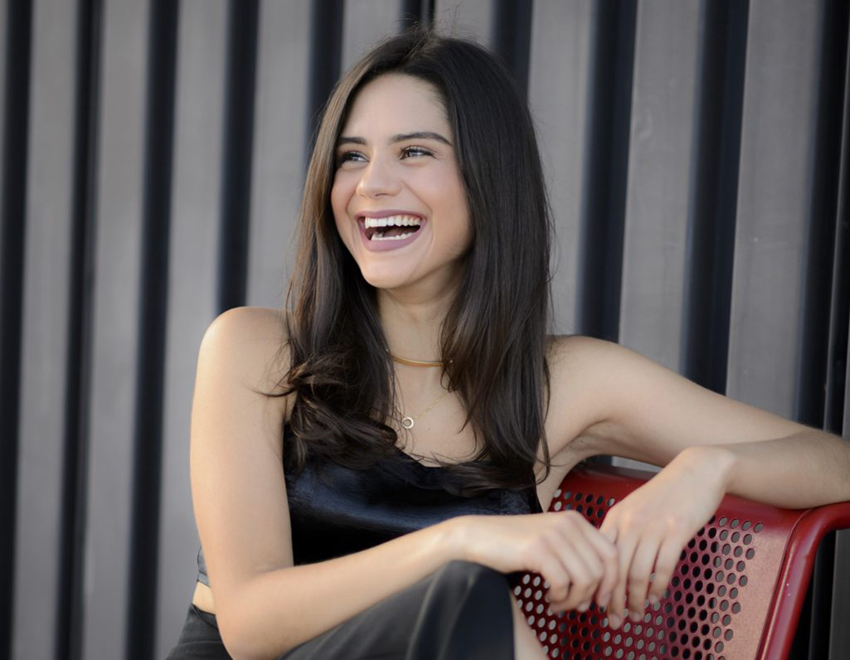 Along with DC Films head Walter Hamada and a group of producer, The Flash director Andy Muschietti also personally oversaw all these auditions (which were all conducted over Zoom). As Muschietti explained in a statement, the group collectively picked Calle after being wowed by her audition.
I saw more than four hundred auditions. The talent pool was truly amazing and it was very hard to make a decision, but we finally found an actress who was destined to play this role.
Muschietti also took to Instagram to share a (very wholesome) video of him calling Calle and informing her that she got the part.
Now it's time to address the elephant in the room. Yes, as somebody of Colombian descent, Calle will be making history by becoming the first Latina actress to ever portray Supergirl, a character traditionally depicted as blonde, blue-eyed Caucasian (see: Helen Slater, Laura Vandervoort, Melissa Benoist), on-screen. Here's the thing though: Supergirl isn't white. She's an alien Kryptonian. And last time I checked, they came in all skin tones. The fact that she has darker features does not factor into her story one bit.
That story, traditionally being that she is Kara Zor-El, the cousin of Kal-El aka Superman who comes to Earth years after the latter has already grown up here. The details of how she also survived the explosion of their home planet Krypton and ended up on Earth has been changed several times over the years with just about every DC Comics continuity reboot, so your guess is as good as mine as to which version the DCEU will be pulling from (including, which of the many costume variations she will use).
What we do know is that in 2013's Man of Steel, when Cavill's Superman explores a crashed Kryptonian spaceship that teaches him about his heritage, we can clearly see that there's an open and vacant life pod on the vessel. Many thought this was a nod to Supergirl, but director Zack Snyder subsequently shot that theory down, saying that he intended it for something else. Seeing as the DCEU has sharply split off from Snyder's future gameplan though, who is to say that Muschietti and co won't come back around to that pod?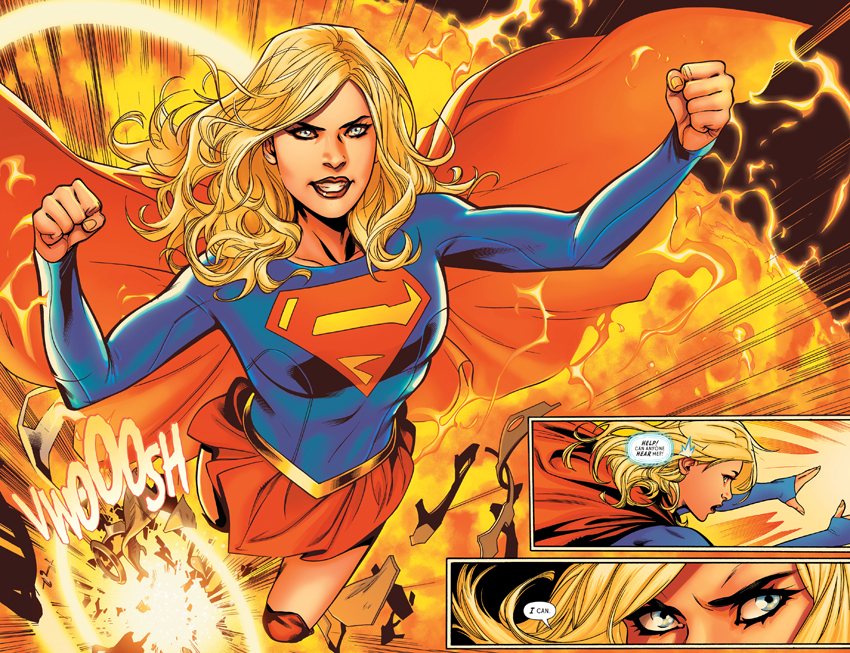 Well, maybe Muschietti will. The Flash is already packed to the rafters with superheroes, including two Batmen in the form of Ben Affleck's modern Dark Knight and Michael Keaton's classic Batman being brought back through some multiverse-hopping shenanigans. With all of that, I highly doubt we're going to get a decent backstory for Supergirl in this film. That may fall to the actual Supergirl solo movie that was announced back in 2018.
Originally it was said that Oren Uziel would be penning the script with The Handmaid Tale's Reed Morano the frontrunner to direct. Originally, production was set to commence in early 2020, but we have yet to actually hear any official confirmation of the film. Maybe now that Calle has been cast in the role, that will change.
The Flash is scheduled for release on 4 November 2022.
Last Updated: February 22, 2021