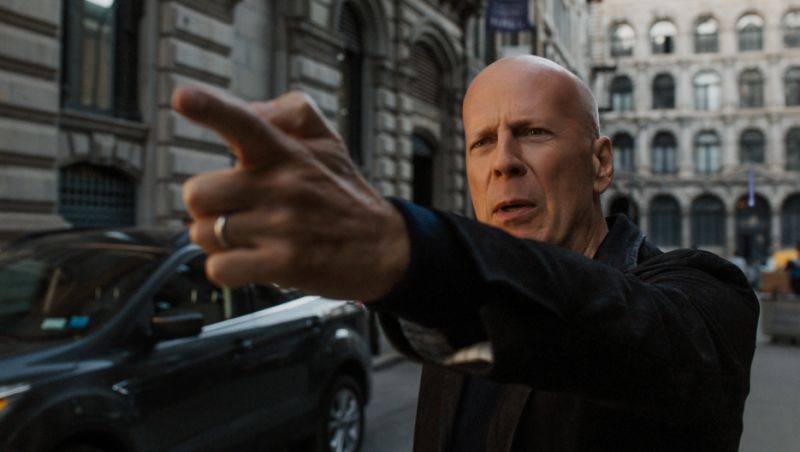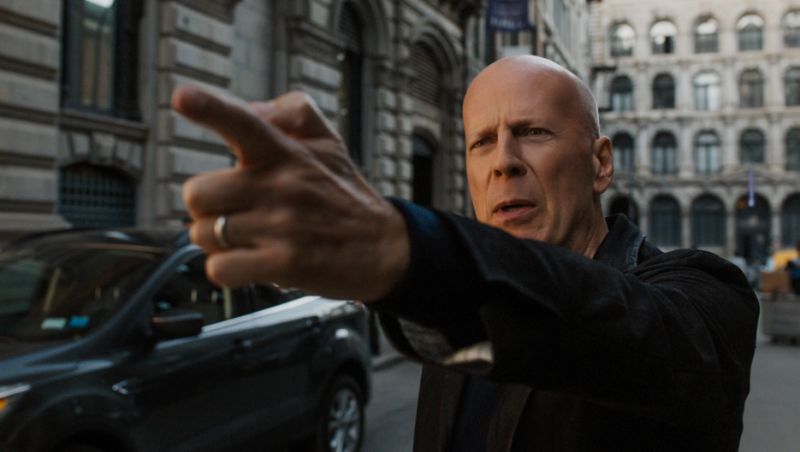 I think it's safe to say that I was not a fan of the first trailer for Eli Roth's Death Wish remake. If it had any other title, I would probably be okay with just another generic revenge action movie starring an increasingly over the hill Bruce Willis. I wouldn't like it, because I'm getting a bit tired of the once-great Willis just showing up a for a paycheck, but I would accept it. But it's a remake of a classic starring 1970s screen icon Charles Bronson, so of course there will be comparisons, and in this case the new version doesn't appear to do it for me.
There is apparently one aspect of this remake though that Roth and co are trying to mimic. When Death Wish was originally released, Bronson was already 52 years old. While he originally gained attention earlier on in his career as a co-star in movies like The Magnificent Seven and The Great Escape, the American-born Bronson spent most of his career mainly known in the European market, especially the "Spaghetti Westerns" that came out of Italy. However, it was Death Wish, that turned him into an American movie star and revitalized his action hero credentials.
Decades later, the same type of late career resurgence would happen again to a 56-year old Liam Neeson, turning him into the most unlikeliest of action heroes. The movie that did that for Neeson was of course 2008's Taken, and according to what Roth told Yahoo recently, Death Wish will do the same for Willis.
We wanted to bring back that great, classic Bruce Willis we all know and love and just do a fun, badass update of a revered classic. I wanted to bring Bruce back to that Fifth Element, Unbreakable, Die Hard glory and have him craft another iconic performance, and I really think he did it. I mean I really think this can be his Taken. The fun is watching him go crazy and watching someone slowly move the moral goal post.
Again, I hate to sound like an old fart, but Death Wish was never meant to be "fun". The original movie was an adaptation of Brian Garfiel's novel, and though it deviated a fair bit to not dig deeply into the moral issues surrounding vigilante justice, it was never what you would call fun.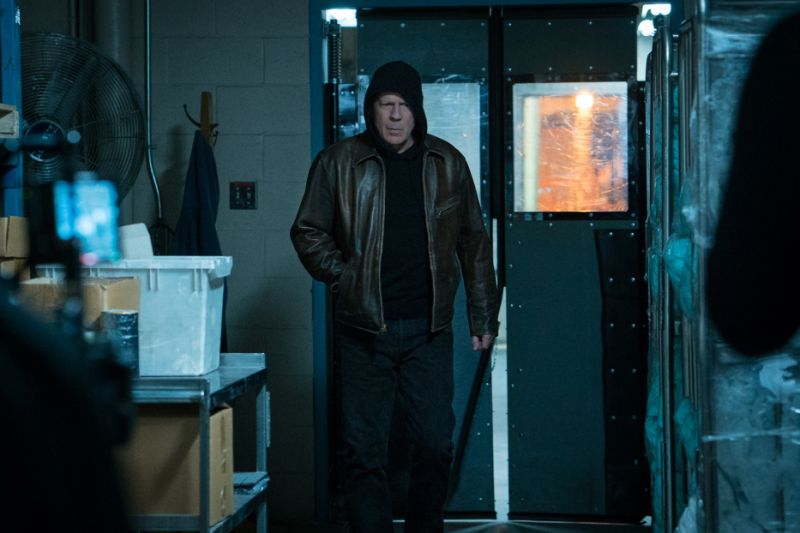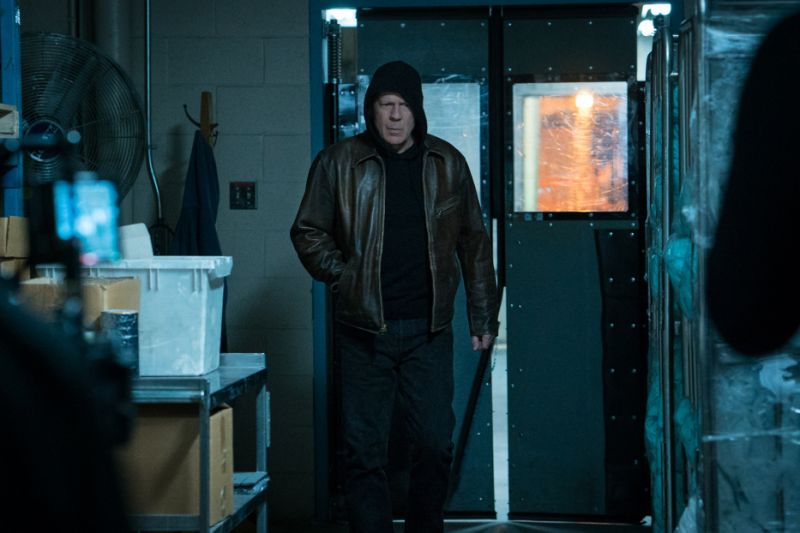 Roth and screenwriter Joe Carnahan have even changed Willis' character of Paul Kersey to be a Chicago surgeon instead of the New York architect that Bronson played. This is significant as Chicago suffers a bit of infamy as having one of the worst, and most rapidly climbing homicide rates in the USA. But it doesn't appear that social subtext will be examined here.
We tried to keep it real, but this isn't the movie to fully tackle that subject matter because it's so grim and it's such a big problem, you're not gonna solve it in a film like Death Wish.
So what kind of film will this Death Wish be then? Well, it's the kind of movie that sees an everyman, motivated by a home invasion assault on his family, slowly but surely turning into something else. With some help from the internet.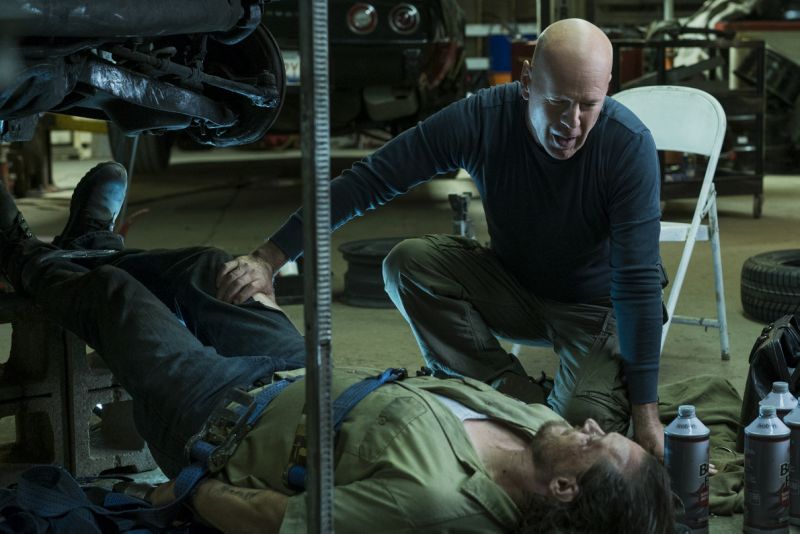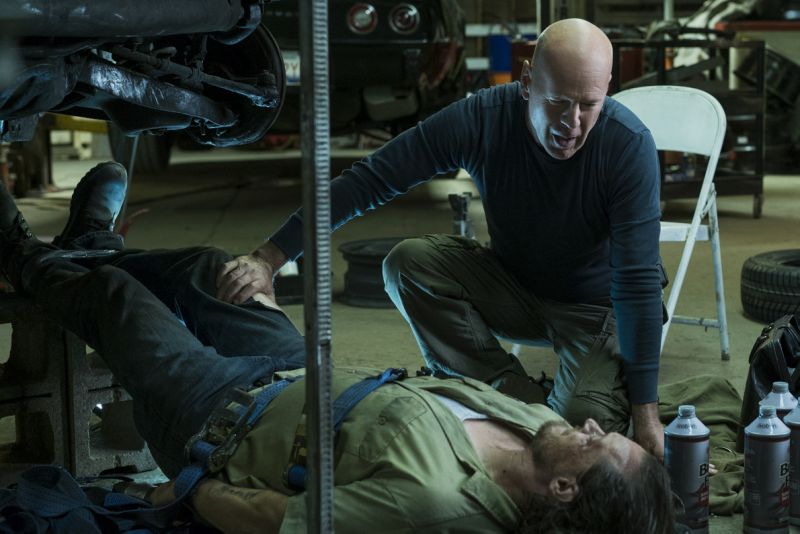 What's interesting about Death Wish is it's not a CIA guy who's coming out of retirement, you know, he's not John Wick, he's not a professional assassin. He's a normal guy, he's a surgeon, he's a dad, he's never picked up a gun in his life. [This Paul Kersey learns how to handle steel by watching YouTube videos and at one point almost gets marked by his own ricocheted bullet].

And with each kill as he gets closer to finding the people that did this to his family, he gains a new skill. He gets better and better and better. So by the end of the film he's really much closer to John McClane… The very things that make him a good surgeon are what eventually make him a great killer.
When the original Death Wish was released, its biggest criticism was for the way it seemed to glorify vigilantism. It appears that not only did Roth and co not heed that lesson, but they're doubling on this approach as well. Or I'm just being a pessimistic old fogey. We'll see how it plays out when Death Wish is released on November 22, 2017.
Last Updated: August 7, 2017