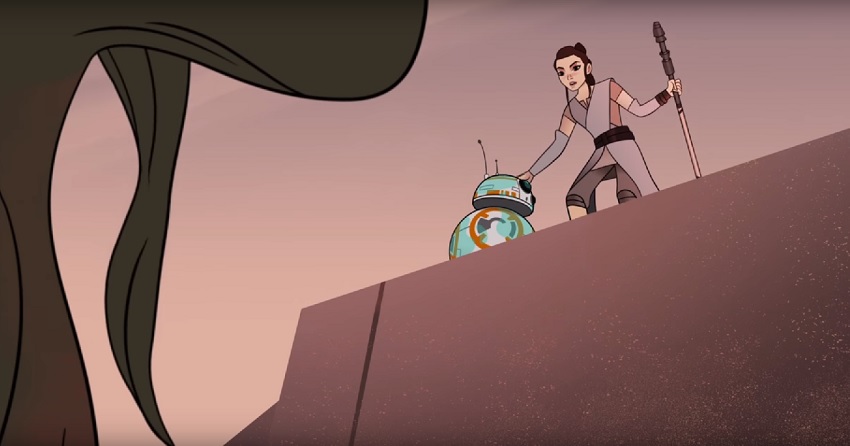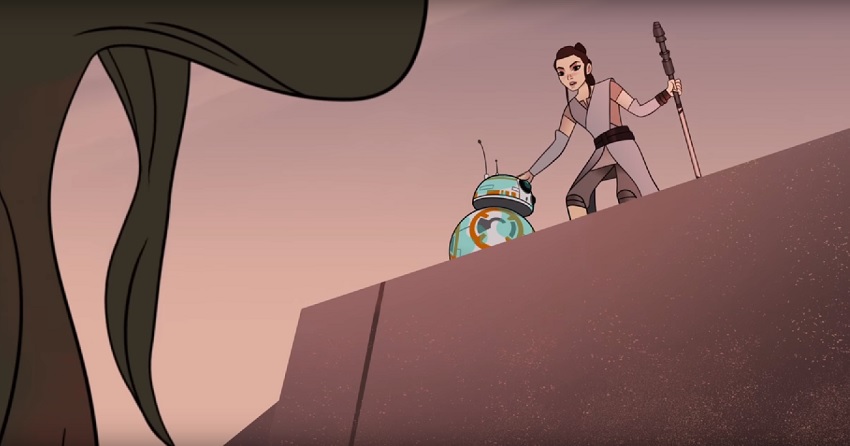 Star Wars: Forces of Destiny is the all-female led series of animated shorts from Disney featuring the female heroes from both the live-action movies and animated series that'll be released online and on the Disney Channel.
All the original actors return to voice their characters, with the obvious sad exception of Carrie Fisher, so expect to hear Daisy Ridley (Rey), Felicity Jones (Jyn Erso), Tiya Sircar (Sabine Wren), Ashley Eckstein (Ahsoka Tano – and the best Star Wars character bar none), and Lupita Nyong'o (Maz Kanata) bring their characters to life once more. Shelley Young has taken over the voice acting duties for Princess/General Leia Organa.
Originally announced in April, the first three shorts have now been released and are here for your viewing pleasure.
The first two, Sands of Jakku and BB-8 Bandits, feature Rey and BB-8 first to avoiding being eaten by a Nightwatcher worm and secondly outsmarting a trio of bandits attempting to capture BB-8. I think we all know they get away from both encounters safely, otherwise The Force Awakens would've been a very different movie. Spoiler alert?
The third, Ewok Escape, is set during the events of Return of the Jedi and sees Princess Leia and Wicket rescue two Ewoks held captive by Stormtroopers. It also reveals how Leia got the dress she wore during C-3PO's banquet in the movie.
Here we go:
I can't say I'm particularly impressed by what I've just watched. Star Wars junkies may get a kick out of these canonical titbits, but these shorts are just… too short… for my taste. Maybe I've been spoiled by the high quality animated of Clone Wars and Rebels, but the (understandably) simplistic animation of these shorts doesn't do much for me. I'd happily overlook that if they told an interesting story, but I don't think the short run time affords them that opportunity. Combined, the results are underwhelming.
What do you think?
Last Updated: July 6, 2017