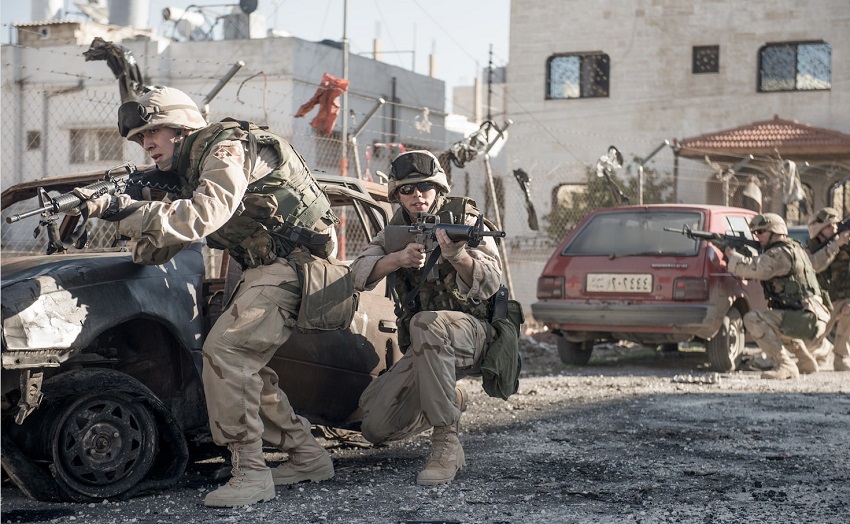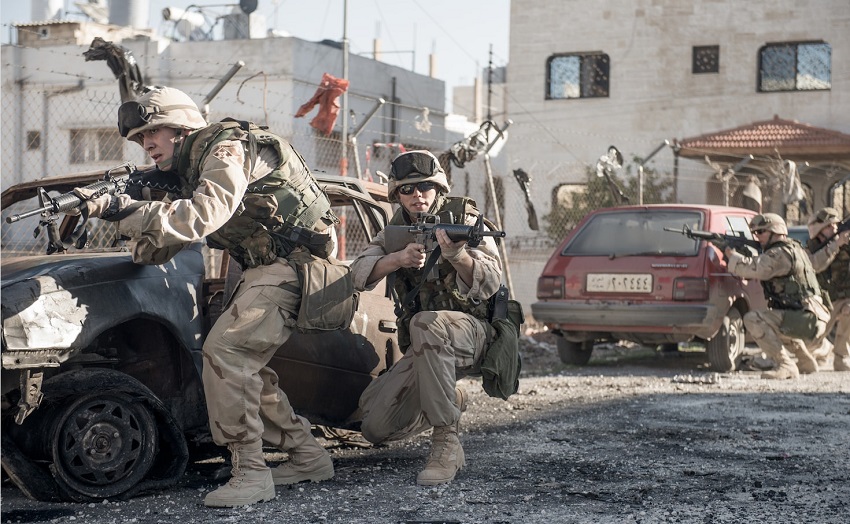 Sand Castle is the upcoming Iraq-set war drama from Netflix starring Nicholas Hoult and Henry Cavill. Hoult plays a naive young soldier who's assigned to a unit that's tasked with supplying water to the local Iraqi populace who do not welcome their presence.
It's a title I find really interesting while looking at the trailer. The sand reference to Iraq is obvious and a castle protects, but a sand castle is something a child builds that's vulnerable and easily damaged by the elements. It makes me wonder if the sand castle is actually referring to Hoult's character, or maybe I'm reading too much into it and they just thought it sounded cool. We'll never know!
The official plot synopsis is as follows:
Set in Iraq in 2003, Sand Castle follows a group of American soldiers in the early days of the second Gulf War. Bearing witness to the heat and the horror is the inexperienced Private Matt Ocre (Nicholas Hoult), who, together with several fellow soldiers, is ordered to the outskirts of Baqubah to repair a water pumping station damaged by U.S. bombs.

But, as Ocre discovers, in an atmosphere where resentment and anger fester, trying to win the hearts and minds of the locals is a task fraught with danger. It's here, in the streets, squares and schools that he discovers the true cost of war.
Let's take a look:
I enjoyed this trailer far more than I expected. It combines my shallow enjoyment of explosions and gunfire with what looks like a very intense character drama, something we don't really get all that often. The baby-faced Hoult is a reluctant "hero", and suffers a rude awakening when faced with the reality of the situation he finds himself in.
I think the movie benefits from having a Brazilian director, Fernando Coimbra (A Wolf at the Door), at the helm because he seems to bring a more nuanced viewpoint to the table that American directors often lack when it comes to movies about their military.
What do you think?
Sand Castle is due to go live on Netflix on 21 April. Directed by Fernando Coimbra, with the screenplay by Chris Roessner, it stars Nicholas Hoult, Henry Cavill, Glen Powell, Logan Marshall-Green, Tommy Flanagan and Beau Knapp.
Last Updated: March 7, 2017