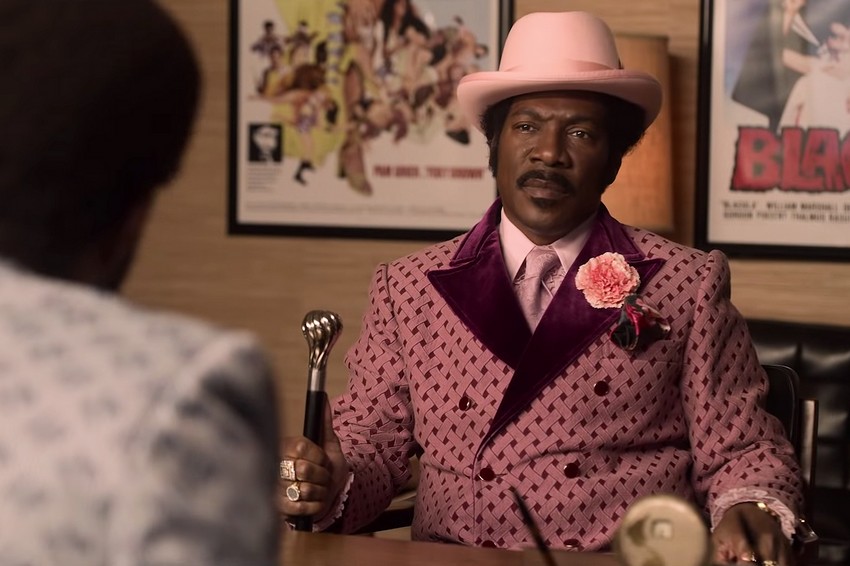 Despite how incredibly controversial it was with its bad stereotypes and gratuitous nudity and violence, the blaxploitation genre was also incredibly important. In the racially volatile United States of the 1970s, blaxploitation was the first real genre in Hollywood in which black characters and their urban communities were the respective heroes and settings of films and TV series. For most of us today though, the blaxploitation genre is nothing more than some Black Dynomite spoof films. Black Dynomite wasn't the first to highlight the inherent ridiculousness of these usually shoestring productions though. No, that honour belonged to one of the biggest heroes of blaxploitation: Dolemite!
Originally created by comedian Rudy Ray Moore as nothing more than a joke act for his already controversial comedy albums, Dolemite made his big-screen debut in 1975. The eponymous film introduced audiences to the pimp who is out for revenge on a rival after being falsely set up and sent to jail for 20 years. The obscene, womanising, kung fu-fighting character would become a cult favourite, spawning a number of sequel films and entering the lexicon of black American culture. Now the incredible story of how Moore went from struggling stand-up act to big-time movie star and cultural icon is being brought to life on the big screen in Dolemite is My Name.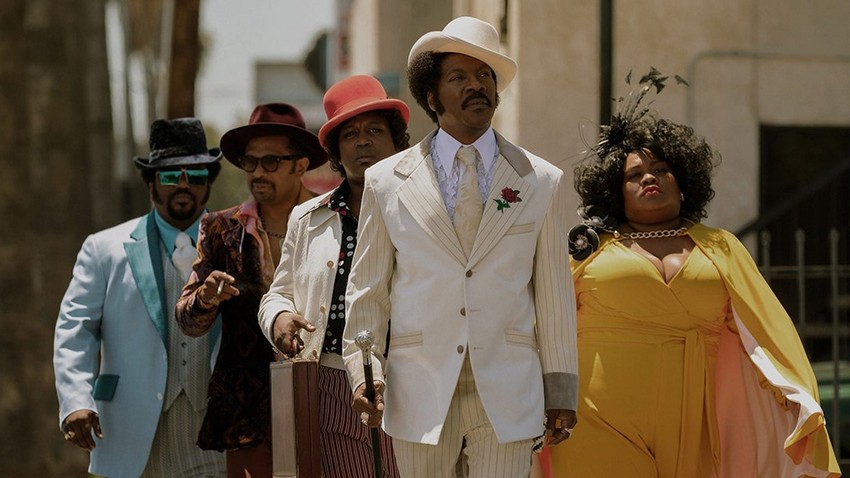 In a spot of inspired casting, Eddie Murphy – who himself went from foul-mouthed comic to movie star – is playing Moore, with this role being billed as his big return to Hollywood leading man status. Director Craig Brewer (Hustle & Flow) clearly has faith in his film and star's potential for accolades as the film is headed to the Toronto Internation Film Festival for its big international debut. It's getting a Netflix release as well though, and the streaming service has now dropped the first trailer giving us our first look at Murphy in the iconic role. Joining him is Keegan-Michael Key as Jerry Jones, the playwright Moore convinced to pen the film; and Wesley Snipes as D'Urville Martin, the actor Moore got to co-star and direct. Check it out below.
Dolemite is My Name was penned by Scott Alexander and Larry Karaszewski and also stars Titus Burgess, Mike Epps, Craig Robinson, and Da'Vine Joy Randolph. There's no release date yet for when it will drop on Netflix, but it's expected that following its TIFF premiere in September it will first land briefly in theatres – to make it eligible for the big industry awards – before hitting the streaming service shortly thereafter.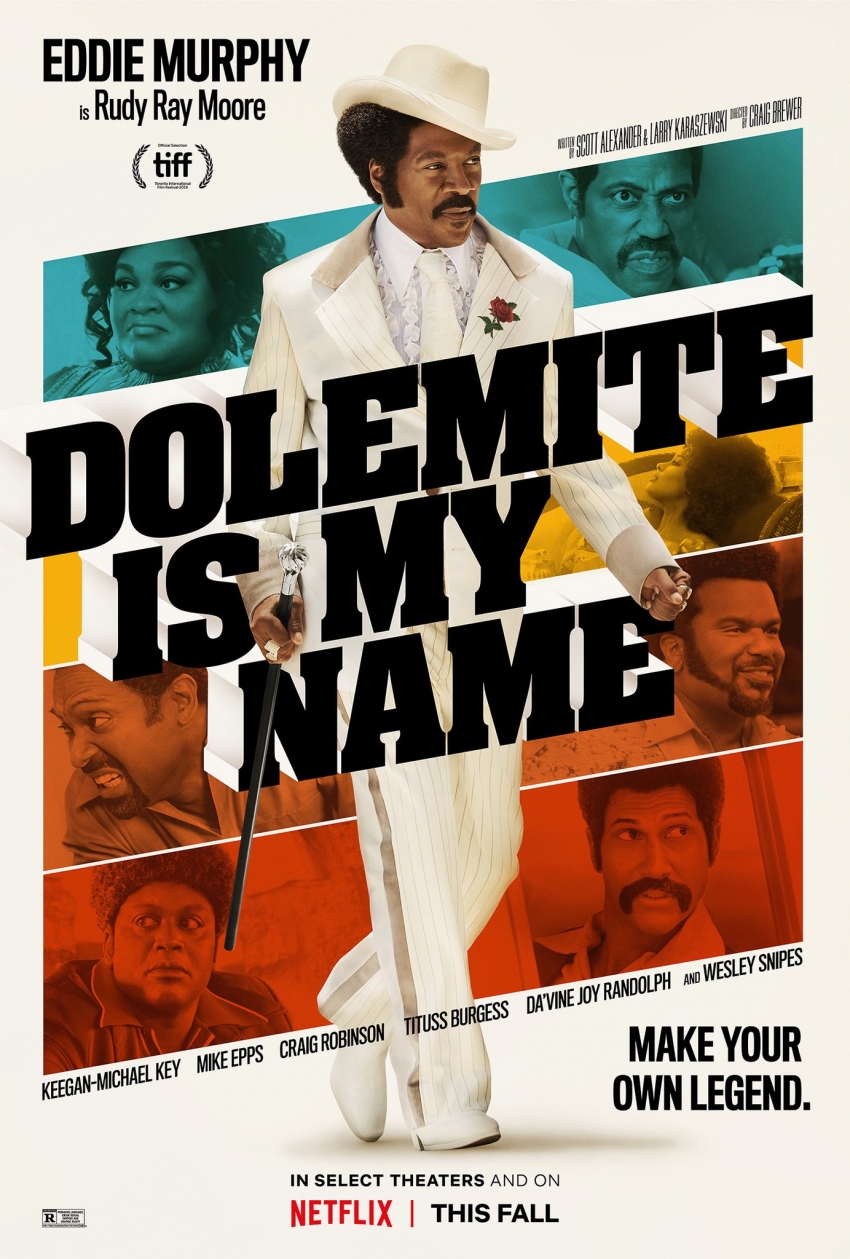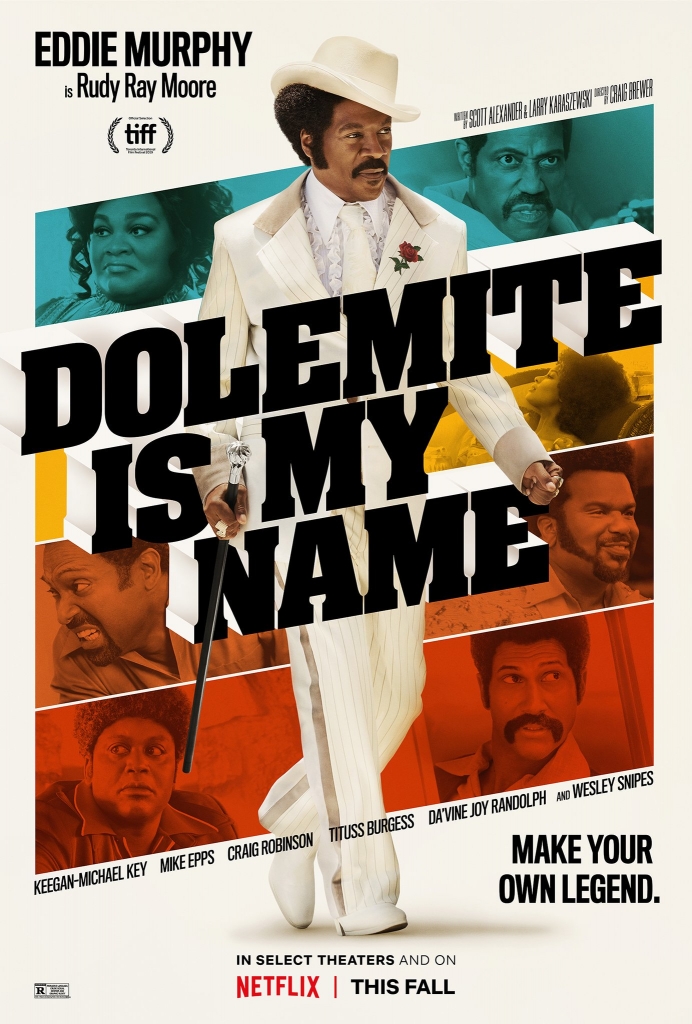 Last Updated: August 13, 2019