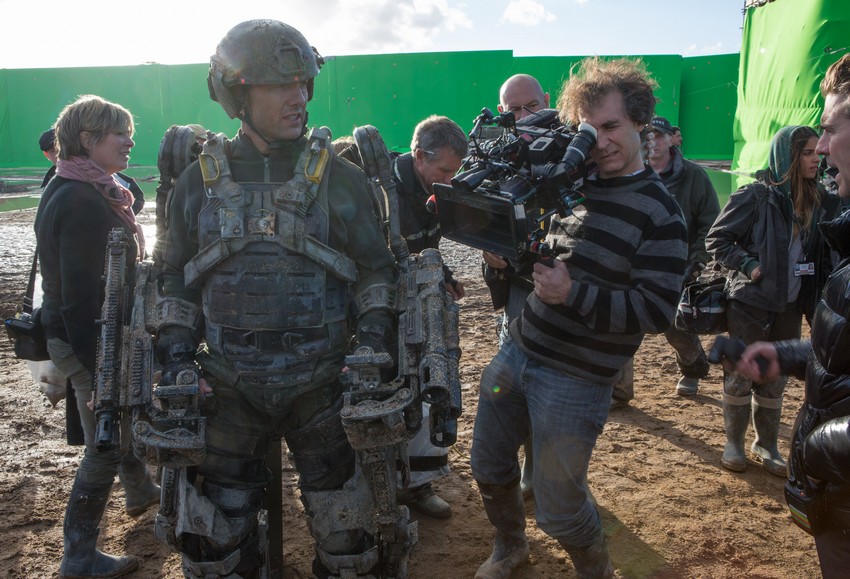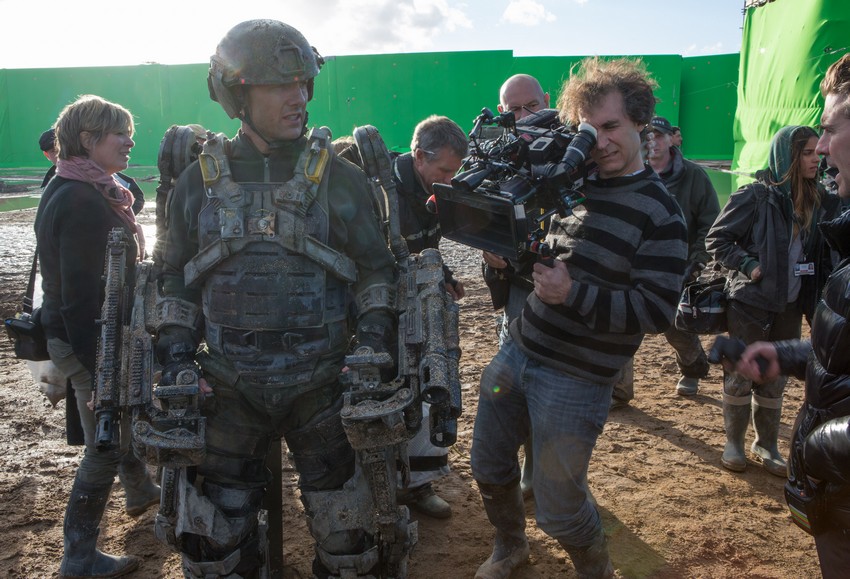 Despite its silly closing moments, 2014's Edge of Tomorrow was a fantastic sci-fi thriller that ended up being way better than most people expected. Unfortunately, it was also a movie that many people didn't see. There are two very strong probable causes for this, the first being that many folks just don't like Tom Cruise and his personal beliefs – which at the time was turning him into a bit of a social pariah – and so actively avoided it. The second reason is that people are dumb and need to have everything explained to them with baby steps.
The film about a cowardly soldier in the future who finds himself on the frontlines fighting against an alien invasion, only to get stuck in a time loop that ends with him dying over and over again, was originally titled All You Need Is Kill after the Japanese novel it was based on. Somebody must have thought that sounded too clumsy though, so they renamed it to Edge of Tomorrow, which I think is actually a rather solid title as it describes the premise without being too literal.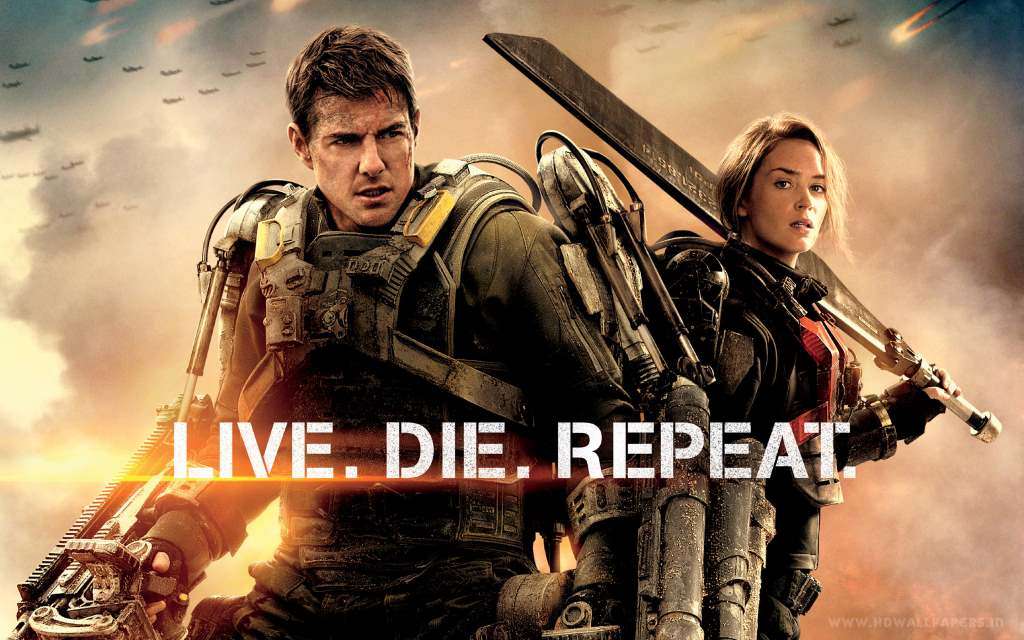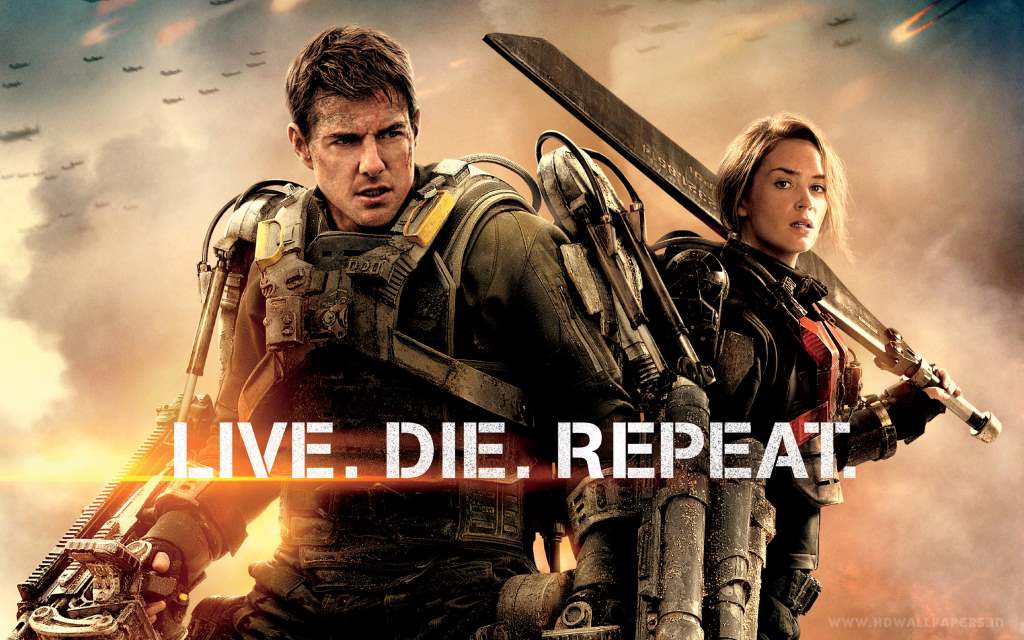 However, somebody over on the Warner Bros lot must clearly have been a fan of literal, as the movie started being marketed by its tagline of "Live. Die. Repeat." instead of its actual title. In fact, if you were to pick up a copy on DVD there would have been a good chance that you wouldn't even find the words Edge of Tomorrow on the cover. Officially, the home release was then billed as Edge of Tomorrow: Live Die Repeat, which is about as silly a title as you can get.
Or at least as you could have got before yesterday, when the facepalm-worthy title of the upcoming sequel was announced. The news was dropped rather nonchalantly by returning director Doug Liman in an interview with Collider, in which he revealed that Emily Blunt will also be reprising her role as Sergeant Rita "Angel of Verdun" Vrataski alongside Cruise's Major Bill Cage.
We have an amazing story! It's incredible! Way better than the first film, and I obviously loved the first film. It will be called Live Die Repeat and Repeat. Tom [Cruise] is excited about it, and Emily Blunt is excited about it. The big question is just when we'll do it. But it's not an if, it's a when.
Live Die Repeat and Repeat
Let me just reiterate: They're naming the movie Live Die Repeat and Repeat. LIVE DIE REPEAT AND REPEAT. This franchise just went full Die Hard sequel. You never go full Die Hard sequel.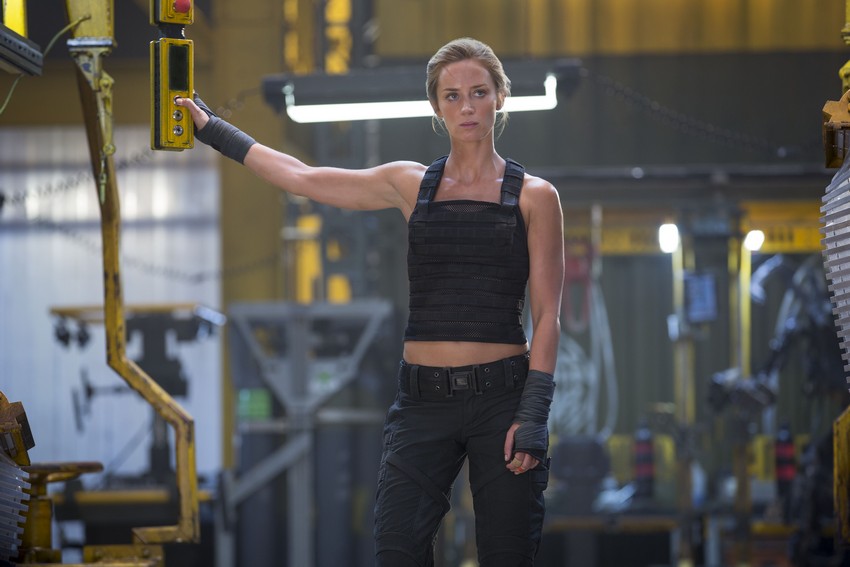 Dumb titles aside, I am rather stoked for this sequel, and especially seeing as Liman had previously stated that he wanted to "revolutionize how people make sequels."
That is the only sequel that I'm considering doing, and it's because first of all the story is so amazing—much better than the original film, and I loved and loved the original film—and second of all, it's a sequel that's a prequel.

I've had some radical ideas about how to make a sequel that would interest me, in the same way that I had ideas of how you make an independent film and then Swingers came along and it was like 'Aha, that's the perfect movie for me to test these ideas out on.' I had these intellectual ideas on how you should make a sequel that are unlike how anybody else makes a sequel, and this script and this idea fit perfectly into that idea. So it's gonna revolutionize how people make sequels.
There's no release date pegged for Live Die Repeat and Repeat (Urgh) yet, seeing as both Cruise and Blunt are rather busy actors and will need to find a gap in their hectic schedules. Hopefully by the time they do make it, somebody with some sense would have realized just how dumb this title sounds and fixed it.
Last Updated: May 9, 2017