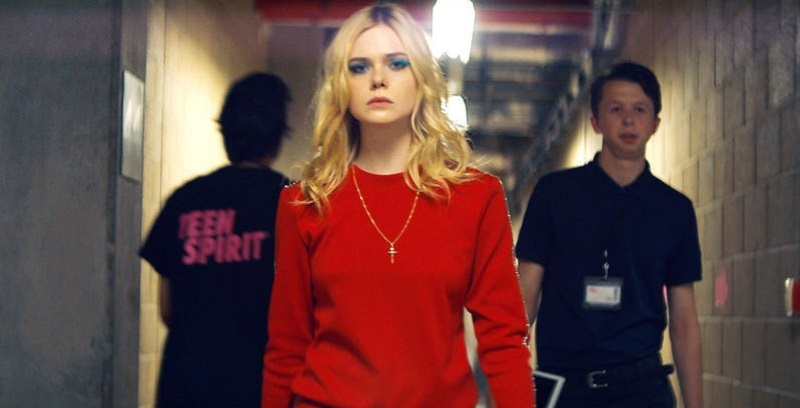 The past 20 years of television has seen rapid growth in the success of reality TV entertainment, with one of the biggest genres of shows being reality singing competitions like Idols and The Voice, etc. Not only have these types of shows given a platform for more people to try to catch a break in an oftentimes very ruthless industry, but has also shown that the world loves seeing new stars being created.
However, much like beauty pageants, there is a lot more that goes on behind the scenes that we often still don't get to see in the glamorisation of the entire affair, something which this new movie Teen Spirit wants to bring to the fore.  
Teen Spirit sees Elle Fanning stars as Violet, a shy teenager from the Isle of Wight who yearns to become a pop star and leave her broken family life behind. Following an unexpected encounter with a drunk fan – who ends up becoming her mentor (Zlatko Buric), Violet enters a singing competition called Teen Spirit. Violet soon realises though that the show is not just an opportunity to be in the spotlight and that it becomes a stern test of her character in what the film's synopsis describes as "a visceral and stylish spin on the Cinderella story".
Teen Sprit marks the directorial debut of Max Minghella (The Social Network, The Handmaid's Tale) based on a screenplay he wrote as well. While the film tells a fairly generic story, it does appear to contain a visual style that sets it apart from the rest. The film also looks like it will feature several big musical numbers, meaning that its success could also be based on how well these songs and performances are executed.
Thankfully, it appears that Fanning is more than up to the task with some remarkable singing and dancing and appears to have a lot of drama and heart to go along with its big musical productions. Teen Spirit is set to release in US theatres on April 5th and could serve as a nice film for those who love these big televised talent contests.
Last Updated: January 10, 2019