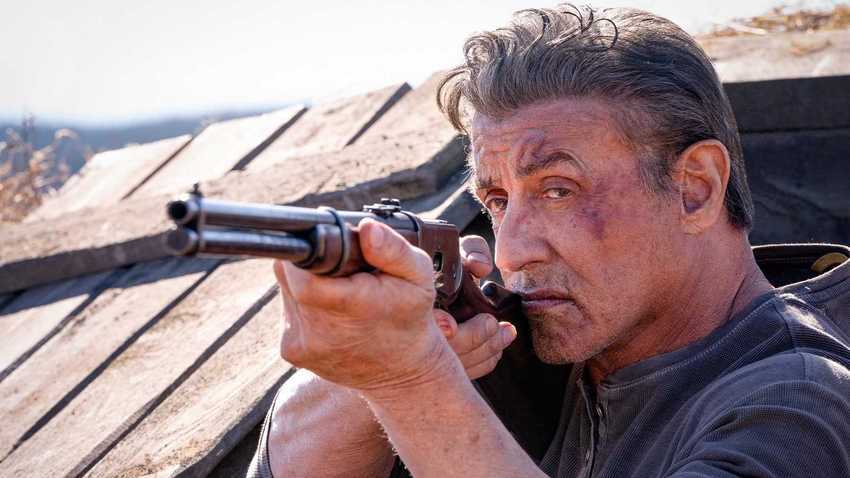 Rambo: Last Blood, the final chapter in Sylvester Stallone's iconic action franchise that began all the way back in 1982's First Blood, opened in cinemas this weekend past. And to say that it's received an unpleasant welcome from US critics is one hell of an understatement. At the time of writing, the film was sitting on a 28% Rotten rating on Rotten Tomatoes with an average score of just 3.9/10. Ouch.
Darryn and I actually watched the film together this weekend past, and while he thought it solid, I was less convinced. While I didn't quite feel the heavy criticism US critics leveled at the film's plot – which sees Rambo's niece kidnapped by a Mexican gang and forced into drug-addled prostitution – as being dangerously pro-Trump in its vilification of people south of the US border, I do agree with some of the other issues pointed out. Threadbare characterization, sloppy pacing, piss poor villains, too self-serious tone. And then there's the film's utterly ridiculous final 40 minutes. If you were to throw Looney Toons, Home Alone, and Mortal Kombat into a blender, this is what you would get and I'm still not sure if this is a good or bad thing.
One person who most definitely thinks it's the latter though, is David Morrell, the author of the 1972 novel of the same name on which First Blood is based. The author took to Twitter over the weekend to give his impressions of the film, and he didn't mince any words.
First Blood is a relatively bloodless, very introspective, character driven story about a man who still faces the horrors of war long after he's left the battlefield. It is, in my opinion, a maserful, timeless classic. Last Blood is most definitely not that. In fact, as Morrell continued in an email to Newsweek, the author stated that "I felt degraded and dehumanized after I left the theater"
Instead of being soulful, this new movie lacks one. I felt I was less a human being for having seen it, and today that's an unfortunate message.
Damn. That's harsh. But Morrell wasn' done, responding to anybody who asked, and even comparing Last Blood to infamous bomb Waterworld as well another badly received film with a similar plot.
Did you catch Rambo: Last Blood this weekend past? If so, do you agree with Morrell and the rest of the critics, or are you in the same camp as Darryn who thinks it's a good enough swan song for Stallone's Rambo? Sound off below.
Last Updated: September 22, 2019