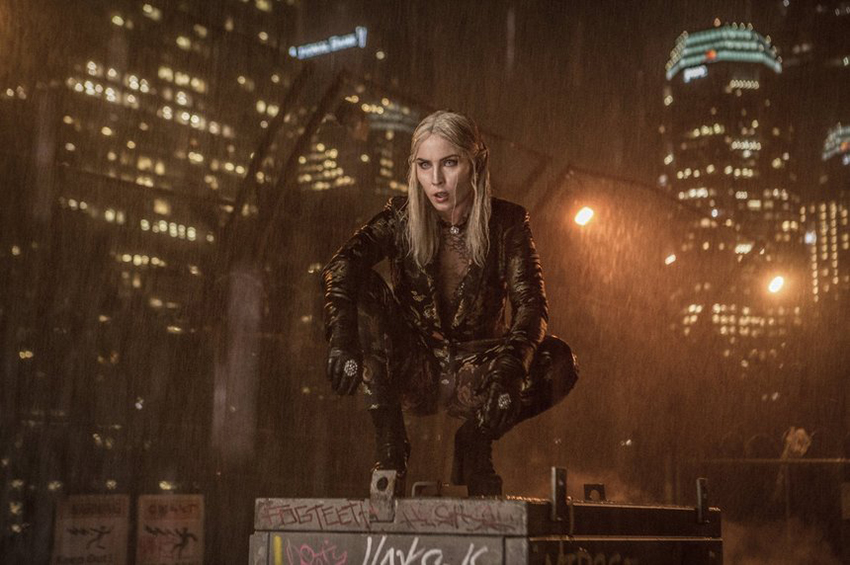 I'm not sure what's more unbelievable: That we're actually getting a gritty cop action-thriller from director David Ayer – a master of the genre with the likes of End of Watch and Training Day who took a recent diversion into comic book movies with Suicide Squad – that's also a high concept fantasy blockbuster complete with orcs and elves, or that it's just one more week before we actually get to see it. Blame it on Star Wars: The Last Jedi hype or Jumanji: Welcome to the Jungle shattering my expectations, but I had completely forgotten that sandwiched in the week between those two films, Netflix would be releasing their original movie Bright.
Luckily for me and my failing memory (getting old sucks, man!) a brand new trailer popped up online last night to remind us of Ayer's upcoming gonzo-looking blockbuster which sees Will Smith as a cynical LA cop partnered up with the first qualified Orc policeman played by Joel Edgerton. This new trailer definitely does a great job at teasing the solid odd-couple chemistry between Smith's Daryl Ward and Edgerton's Nick Jakoby (What? Orcs can have normal names. Not everybody has to be named Groknog Bootlicker or something!). It also gives us a bit more of the story as we see Noomi Rapace's elf Leilah laying the smack down in her pursuit of a super powerful, wish-granting wand that will tip the balance of power among the races and which has been stolen by another young elf in Lucy Fry's Tikka.
Check it out below.
Set in an alternate present-day where humans, orcs, elves, and fairies have been co-existing since the beginning of time. Bright is genre-bending action movie that follows two cops from very different backgrounds. Ward (Will Smith) and Jakoby (Joel Edgerton), embark on a routine patrol night and encounter a darkness that will ultimately alter the future and their world as they know it.
Bright was penned by Max Landis (Chronicle, American Ultra) and also stars Jay Hernandez, Edgar Ramirez, and Ike Barinholtz. It will premiere on Netflix next week Friday, 22 December.
Last Updated: December 13, 2017