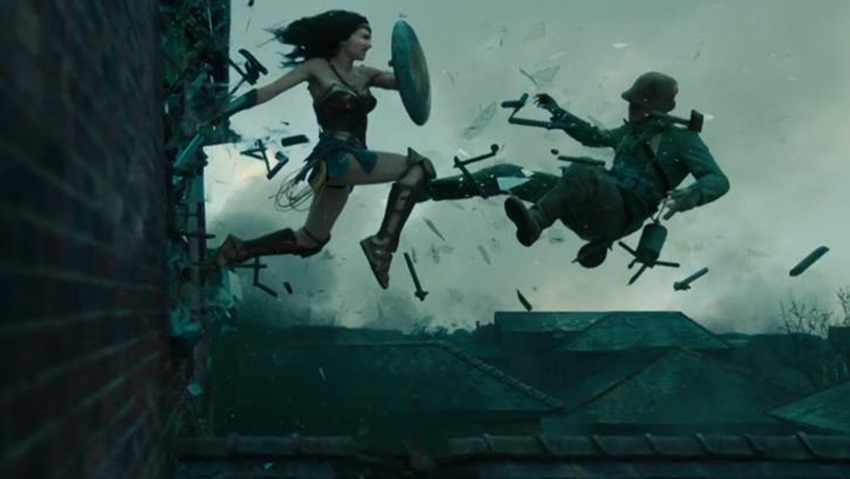 Superhero fatigue? Please. Good vs evil, high stakes and a budget that can solve a food crisis in an African nation always combine to form magic I say (while kicking DVDs of the Ryan Reynolds Green Lantern movie under my bed)! Next month's Wonder Woman feels important for a number of reasons however. It's not just the first female-led movie in many a year since Marvel reignited the genre in 2008, but also a make or break movie for Warner Bros. and DC Comics.
Wonder Woman has to succeed. A movie can make plenty of cash like Batman V Superman or Suicide Squad, but you can't buy (non-YouTube) good reviews. DC Comics needs a film that's a smash-hit with both critics and the bank. I've got faith in Wonder Woman, perhaps even blind faith at this point because everything I've seen looks gorgeous, exciting and charming so far. Especially this final trailer:
Before she was Wonder Woman, she was Diana, princess of the Amazons, trained to be an unconquerable warrior. Raised on a sheltered island paradise, when an American pilot crashes on their shores and tells of a massive conflict raging in the outside world, Diana leaves her home, convinced she can stop the threat. Fighting alongside man in a war to end all wars, Diana will discover her full powers…and her true destiny.
That isn't just an amazing trailer, it's breathtakingly epic. Point is, that's just the trailer, a mere two-minute highlight reel of the film compressed into something worth marketing. Hopefully, the final film, manages to carry all of that energy and momentum with it throughout the entire length of the Patty Jenkins directed adventure starring Gal Gadot.
Wonder Woman also stars Chris Pine, Robin Wright, Connie Nielsen, Lucy Davis, Danny Huston, Elena Anaya, Ewen Bremner and Saïd Taghmaoui. June 2 can't get here soon enough.
Last Updated: May 8, 2017