This article was sponsored. The editorial and content is entirely created in-house, unless otherwise specified.
February is the month of love, and this is especially true if you love to binge watch series and movies! And starting this month, Showmax SA has made that even easier as all their new international series additions will be made available on the first of the month. Oh, wait. That was yesterday! I guess that means you already have some catching up to do this weekend!
And don't fear when you see the daunting amount of catching you need to do, as we're here to give you some guidance on where to start first with some recommendations. On top of the TV series pile would definitely be the two-time Golden Globe-winning The Handmaid's Tale, the brilliant adaptation of Margaret Atwood's dystopian novel of a near future America ruled by conservative religious extremists in the midst of a fertility crisis who have relegated fertile women to the role of brood mares for the wealthy and powerful. It's powerfully acted, masterfully directed and packs one hell of an emotional punch.
Want something on TV that's a bit more lighthearted, then check out the first season of Killjoy's, the swashbuckling sci-fi adventures about a group of bounty hunters caught in the middle of an interplanetary class war. Maybe your tastes run a bit more down to Earth, so to speak, then the Benjamin Bratt-led Sleeper Cell will keep you glued with its anti-terrorism action.
On the movies side, Twihards will get to sparkle it up as the full five-film Twilight saga is available so that you can binge on Bella and Edwards supernatural romance. Keeping things otherworldly, there's Guillermo Del Toro's magnificent adult fairy tale Pan's Labyrinth, which would be just the thing you're looking for if you recently watched his recent 10-time Oscar-nominee The Shape of Water.
On the other side of the spectrum, there's also the infinitely charming and whimsical Chocolat – a personal favourite of Geoff's even though he's a grump who hates everything – or maybe the goobfall odd-couple action-comedy Bulletproof with Damon Wayans and Adam Sandler. If you like things more serious though there's the Ben Affleck-directed harrowing urban drama Gone Baby Gone, or the five-time Oscar-nominated religious drama Doubt led by the always incredible Meryl Streep. You can find even more Oscar-worthy movies in Forrest Gump and Cast Away, both featuring one of the most respected and revered actors of our time in Tom Hanks.
This is also a good month for musical lovers, as February brings with it two beloved all-time classics in the form of Grease and West Side Story. Showmax even adds some local musical flavour with the bebopping 1950s set Pretville! If you prefer watching people dancing to the music instead of singing it though, then be sure to check out Beat the World. Or maybe you just want the kids to sing along to the adventures of best buds Woozle and Pip?
There's still a whole lot more than these recommendations though, with something for every genre taste and age group, so you better get started on the bingeing!
Series
The Handmaid's Tale S1
Once, June had a husband, a job, a life. Now she's Offred, enslaved as a walking womb in a country where the only thing rarer than pregnancy is escape.
Planned release date: 01/02
Emily Owens MD S1
Emily was a geek in school, so she hoped her surgery career would be different. But that might've been too much to ask for in this cute romantic drama.
Planned release date: 01/02
The Collection S1 (BBC) 
Scandal, drama, feuds and romance power the halls of an illustrious fashion house as two brothers try to raise it from the ashes. But can they avoid destroying each other?
Planned release date: 01/02
The Cleaner S1 – S2 

An award-winning series about an addict who makes a promise to turn his life around and help other addicts – even if it takes extreme tactics to save them.
Planned release date: 01/02
Thirteen S1 (BBC)

Ivy escapes from a house 13 years after she was first abducted. Soon she is reunited with her family, but not everything is what it seems in this mysterious drama.
Planned release date: 01/02
No Tomorrow S1 
Evie's life is super ordered – and going nowhere. Then she meets the hunky Xavier, who might be perfect… except he thinks the world will end in a few months.
Planned release date: 01/02
American Crime S1 – S2 

A simple crime can cause worlds to collide in this brilliant, award-winning crime drama anthology, where good intentions can be as dangerous as bad acts…
Planned release date: 01/02
Under the Dome S1 – S3 

Local residents wake up to find their town covered by a transparent dome. Can they escape before they destroy each other? Based on a Stephen King novel.
Planned release date: 01/02
Killjoys S1 

Killjoys hunt dangerous criminals in the worst parts of space in this action-packed series. No job is too tough or dangerous, not with these three bounty hunters on the job.
Planned release date: 01/02
The L-Word S1 – S6 

Enjoy this long-running and award-winning drama about the lives and loves of a group of women in LA, with all the hookups, breakups… and everything in between.
Planned release date: 01/02
Sleeper Cell S1 – S2

When you're deep undercover in the middle of a terrorist cell planning an attack on homegrown soil, who can you trust? Don't miss this intense and nail-biting series.
Planned release date: 01/02
Movies
Twilight Saga Collection
Calling all Twilighters, Fanpires, and Twihards! From Twilight to Breaking Dawn, all five films in the gripping Twilight saga are now available.
Planned release date: 01/02
The Immigrant

A stranger in a strange land, with no help, and her sister in quarantine, a nurse is forced to become a prostitute in this searing period drama.
Planned release date: 01/02
Gone Baby Gone

Things are not what they seem in this tense and brilliant thriller about a kidnapped girl and the only person who seems interested in finding her.
Planned release date: 05/02
Chocolat

Vianne has a special gift for making chocolate that will tempt anyone, a challenge for the conservative village she moves to in this delightful and heart-warming drama.
Planned release date: 05/02
Women Who Flirt

When a woman decides to win back the love of her life, she realises she'll have to ask her friends for help in becoming what she despises most – a woman who flirts.
Planned release date: 08/02
West Side Story

Two lovers must face the odds and choose between themselves and their gangs, because the groups are at the verge of all-out war in this musical classic.
Planned release date: 08/02
The Borrowers

The tiny borrowers live in harmony with humans, until an evil lawyer takes over the house. Well, he never reckoned on the tiny people fighting back.
Planned release date: 08/02
Grease

High school isn't easy, especially when your holiday crush shows up. But if you have a few songs and some friends, everything will work out in this toe-tapping classic.
Planned release date: 12/02
The 40-Year-Old Virgin

Andy loves spending time with his friends. But he's never been in a relationship or even had sex, despite being 40 years old. Then he meets Trish…
Planned release date: 12/02
Something New

Kenya has two men charming her, one is the type she's always dreamed of and the other is totally different. But sometimes life doesn't turn out as expected…
Planned release date: 12/02
Shall We Dance?

Despite having a full life, John yearns for more. Then he sees a woman dancing and decides to dance too. But his new pleasure might cost him his family…
Planned release date: 12/02
Other End Of The Line

Priya dreams of America, never thinking she would get there… until she meets Granger over the phone and the sparks fly. But will life get in the way of love?
Planned release date: 15/02
The Paperboy

Featuring a star-studded cast, this is the tale of a lawyer trying to free a man on death row. But not everyone cares if he is innocent…
Planned release date: 15/02
Carjacked

The suspense is non-stop in this thriller about a bank robber who tries to escape, then makes things worse when he hijacks a car containing a mother and her child.
Planned release date: 15/02
Freestyle

She's headed for an Ivy League college and he's just a street hood. But when they discover a common love for street basketball, the sparks begin to fly.
Planned release date: 15/02
Beat The World

It's time to hit the dancefloor! The best moves are all that will win at an edgy dance competition where only the winner gets the glory.
Planned release date: 15/02
The Resident

A doctor finds the perfect apartment. Unfortunately she didn't bank on the landlord, who starts forming a dangerous obsession with her that spirals out of control…
Planned release date: 19/02
Pan's Labyrinth

Beauty and horror come together in this adult fairytale about a girl who finds a special and terrifying secret in the garden, where she has a chance to become immortal.
Planned release date: 19/02
Doubt

Change comes to a strict catholic school. Yet when the head nun suspects the reforming priest is abusing students, nobody believes her and she has to fight for them.
Planned release date: 19/02
Drag Me To Hell

Christine has everything: a loving boyfriend and a great career. But then she is cursed by a gypsy and her life literally turns into hell in this amazing horror film.
Planned release date: 22/02
The Mighty Macs

Based on a true story about human triumph, a chance job at coaching a women's basketball team leads to a sensation, even when the school's own mistress was against them.
Planned release date: 22/02
Paranormal Activity

There is something wrong with their new house, so a couple puts up cameras to see what happens at night. They will wish they didn't…
Planned release date: 22/02
Adventures Of Priscilla Queen Of The Desert

Hit the road in this cult classic spectacular! Three drag queens take to the road and tour the outback of Australia, whether the locals are ready for it or not!
Planned release date: 22/02
Forrest Gump

The slow-witted Forrest may seem disadvantaged, but his life story, full of triumphs and friends, will inspire you in this much-loved Steven Spielberg masterpiece starring Tom Hanks.
Planned release date: 26/02
Cast Away

Survival is only a small part of life, as a man learns when he is stranded on a remote island. Starring Tom Hanks.
Planned release date: 26/02
Ride

An overprotective mother races to California when her son drops out of college to take up surfing. Then she gets drawn into his world, the waves, and a new life
.
Planned release date: 26/02
Bulletproof

Moses isn't a smart criminal and undercover cop Jack wants him testify against his bosses, but he underestimates just how stupid Moses can be.
Planned release date: 26/02
Kids' Shows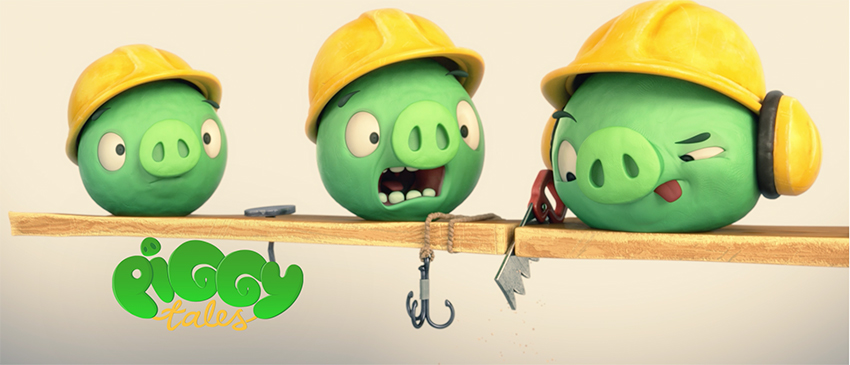 Piggy Tales

The naughty pigs from Angry Birds are at it again: building stuff! But pigs are not the best builders and they spend more time getting out of trouble.
Planned release date: 01/02
Timmy's Seaside Rescue

Oh no! Teddy and Bumpy have stranded themselves, so it's up to Timmy and Osbourne to rescue them in their little boat. Join them on this exciting adventure.
Planned release date: 05/02
Space Racers S2

The adventurers of the Stardust Space Academy are prepared for anything, and science is there to help them. From haunted asteroids to academy contests, they are ready for it all.
Planned release date: 08/02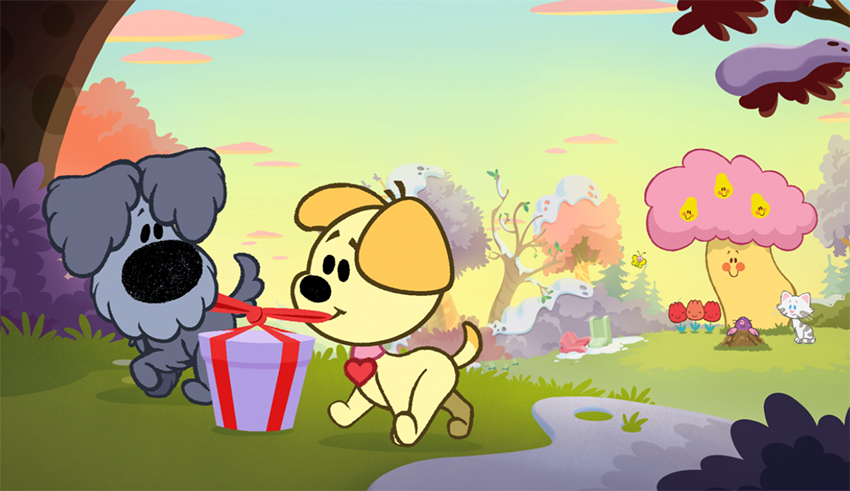 Woozle & Pip S1

Woozle and Pip are best friends. Together the two lovable dogs go on adventures, discovering new experiences and learning that getting along means everyone wins.
Planned release date: 12/02
So Awkward! S1-3

It sucks being socially awkward, especially at school. But at least Lily, Jas and Martha have each other as they try to figure out life, boys and themselves.
Planned release date: 15/02
Trunk Train S1

A forgetful elephant, a vegetarian anteater, and termites that think they are aliens – that's a strange group. But put them on a train and you have an adventure.
Planned release date: 22/02
Documentary
Naked SNCTM

Get to know the most exclusive, high-end erotic club, SNCTM, and the people who inhabit it in this eye-opening documentary series.
Planned release date: 12/02
The Truth About E97-100

The sporting world attracts myths and conspiracies. But what's fact and what's fiction? Inverleigh explores a range of stories that give a new perspective to your favourite sports.
Planned release date: 08/02
All Star Comedy Jam

Rounding up some of the best and most sought-after standup comedians, you'll laugh so hard you might not be able to get through this hilarious show in one sitting.
Planned release date: 12/02
Special Forces: Ultimate Hell Week S1 (BBC)

How tough and fit are you? Tough enough to attempt special forces training? The contestants of this show think so, but not all of them are going to make it.
Planned release date: 22/02
We Are Many

In 2003, millions across the world gathered to protest against the Iraq War. This documentary tells the story of the largest protest event in human history, when many became one.
Planned release date: 15/02
A Girl In the River: The Price of Forgiveness (HBO)

A Pakistani woman didn't know falling in love would mean death. But she survived and now takes us into the dark world of honour killings in this unmissable documentary.
Planned release date: 19/02
South African Additions
Pretville

In the 1950s town of Pretville, anything is possible! This exciting and vibrant musical delivers dozens of toe-tapping hits and beautiful performers. Just sit back and sing along!
Planned release date: 08/02
Radio Raps TV Show S1 E4-8 (Weekly episodes)

Watch the Afrikaans internet sensation, Radio Raps, fail epically in this reality program.
Planned release date: 01/02
Small Town Called Descent

Investigators flock to a small town shattered by xenophobic attacks in this gripping movie that reveals harsh truths. Featuring an all-star cast, it pulls no punches.
Planned release date: 08/02
Point of Order S1 E5-8 (Weekly episodes)

A light-hearted parody of a parliamentary set up TV show, with comedians taking the law into their own hands.
Planned release date: 05/02
The Forgotten Kingdom

Atang returns to his mountain village to bury his father. Intent on going back to the city, he instead encounters his past through an unlikely friendship with a herder.
Planned release date: 12/02
Elders: Die Camino S1 E4-8 (Weekly episodes)

Based on the book by the journalist Erns Grundling. Follow his epic journey on one of the most iconic trails in the world!
Planned release date: 01/02
Die Ontwaking

A serial killer is stalking women and killing them for their tattoos. But only one cop, a new rookie, is getting close to the truth in this gripping thriller.
Planned release date: 19/02
Jou Show S8-10
Renowned funnyman Emo Adams is back to host SA's favourite talk show, bringing with him all the fun and games, not to mention fantastic guests and spellbinding performances.
Planned release date: 22/02
And remember, a full Showmax SA subscription is now included with your DSTV Premium bundle. Don't have DSTV? No problem, as you can try out Showmax for yourself with a free 14-day trial.
Last Updated: February 2, 2018