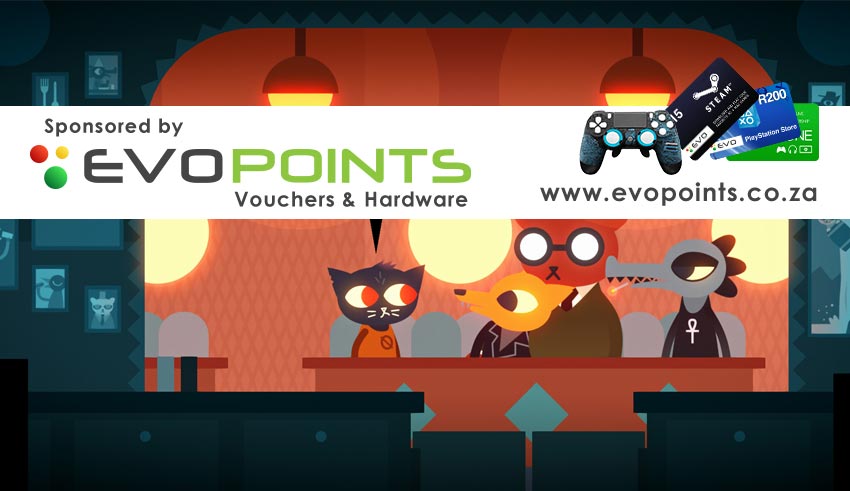 Welcome back to our weekly post of featured downloadable content available for different gaming platforms sponsored by www.evopoints.co.za. Here's this week's list of fresh downloadable games and content.
If you would like to purchase vouchers, you can click the category headers to go straight to the appropriate page on evopoints.co.za
————————————-
PC Gaming — [Steam Vouchers Available]
Night in the Woods
Shift Happens
Halo Wars 2
Weekend/Daily Sales and Promos:
Free Weekend – NARUTO SHIPPUDEN: Ultimate Ninja STORM 4
Weekend Deal – Tyranny, up to 33% Off!
Free Weekend – Call of Duty : Infinite Warfare
PlayStation — [ PSN Vouchers & Subs Available ]
PS4
A Pixel Story
ACA NeoGeo Neo Turf Masters
Beserk and the Band of the Hawk
Chime Sharp
Clouds & Sheep 2
Malicious Fallen
Mervils: A VR Adventure – PSVR
Night in the Woods
Psychonauts in the Rhombus of Ruin – PSVR
Typoman
Vaccine
Warhammer 40K: Deathwatch
Warhammer Quest
Ys Origin
To see all of the latest PlayStation content posts this week, click here for EU and US or check out the Online Sony Store.
Xbox — [ Xbox Live Vouchers & Subs Available ]
Xbox One
Halo Wars 2
BOKOSUKA WARS II
Riptide GP: Renegade
We Are The Dwarves
Trulon: The Shadow Engine
Warhammer Quest
Chime Sharp
A Pixel Story
Zombie Vikings
Shift Happens
Vaccine
Typoman
Xbox Live Deals With Gold – Check it out here
Xbox One – Forza 5/6, Kings Quest, Attack on Titan and More
Xbox 360 – Call of Duty: World at War, Blue Dragon and More
iTunes App Store
World of Warcraft
For all your codes, vouchers and subscription needs head on over to www.evopoints.co.za to get whatever you need.
Last Updated: February 24, 2017