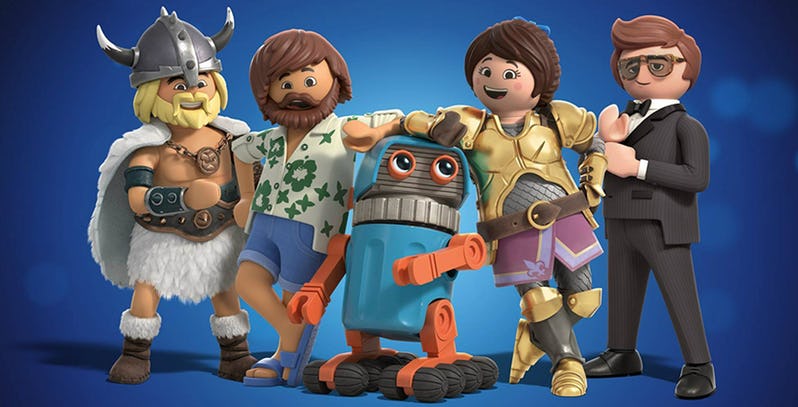 LEGO might be the brand that is foremost in our minds when it comes to a toyline that allows you to build new worlds, but the truth is that there are other toy brands out there and Playmobil has been around since 1974, that offers much of the same experience for kids who want to let their imaginations shine and parents who want to see their wallets break a little less than they would on LEGO blocks.
The Brandstätter Group, which owns the Playmobil toy line-up, wants to remind people that they too are a force to be reckoned with and so much like their American counterparts, are going to leverage the world of movies to promote their brand and hopefully give cinemagoers some excitement in the process. Although Playmobil has a strong presence in Europe with an animated TV show and various theme parks, it is not as popular in the US and perhaps a hit move might be able to change things.
The company is partnering with On Animation Studios to bring this new project to life, which will see stars Anya Taylor-Joy and Gabriel Bateman sucked into a magical world of Playmobil where anything can, and probably does happen. As can be seen in this first trailer for the upcoming movie directed by Lino Salvo, who makes his directorial debut after working as an animation supervisor on films such as Bolt, Tangled and Frozen:
To be honest – that is a little disappointing. While this trailer is definitely filled with humour, it feels like its trying to play too much into the hands of LEGO and has taken the exact same approach in their storytelling as those movies. There is obviously not a lot of that story revealed in this trailer though, so it's a little too early to judge if it will be as clever as the first LEGO movie was. With brands like Habro continuing to push new movies for their respective toy properties and the likes of LEGO and Trolls movies proving popular, it appears Hollywood strongly believes that toys and movies are a match made in heaven. Hopefully for Playmobil, this will be the case and not just a matter of arriving too late to an already crowded party.
Playmobil: The Movie also stars the voice talents of Jim Gaffigan, Daniel Radcliffe and Meghan Trainor and is expected to release in the UK on August 9, 2019 with a local release date not yet set.
Last Updated: December 14, 2018