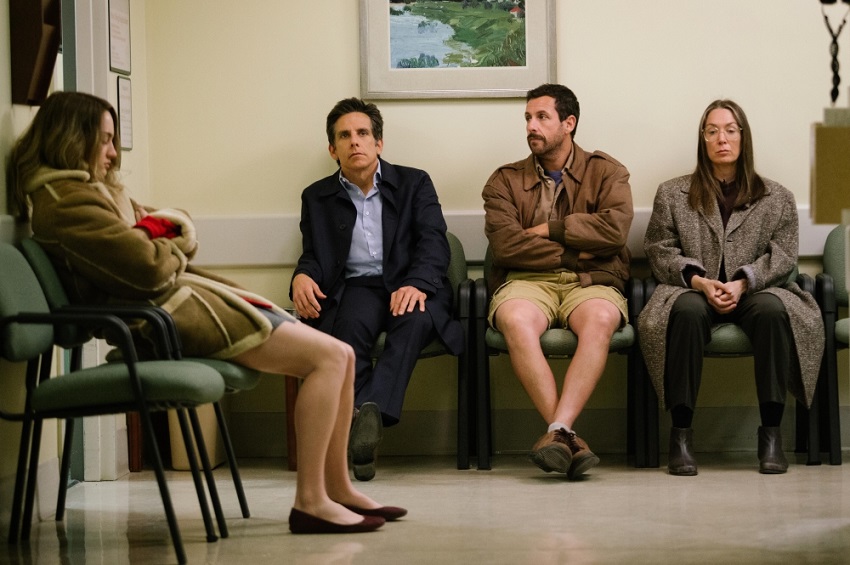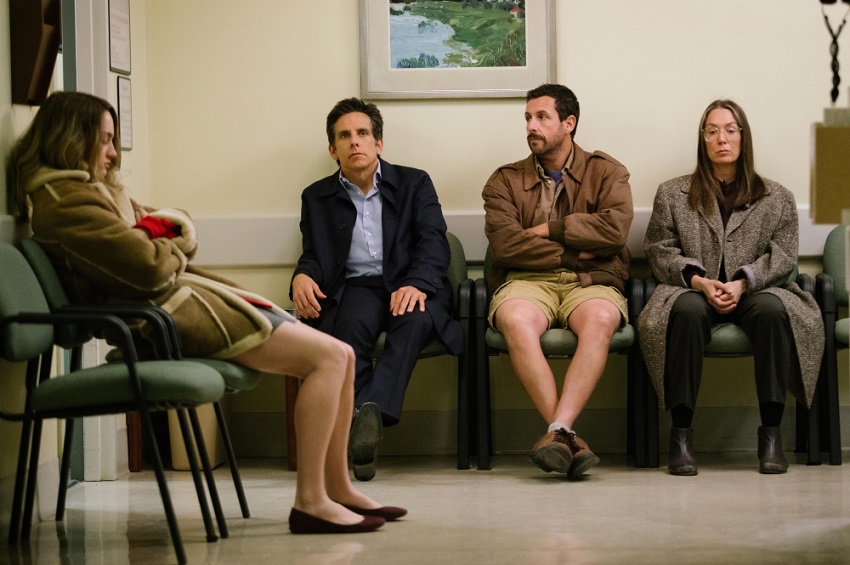 There are a few things I say with regularity when it comes to movies. One of them is that Adam Sandler can act (if you've ever seen movies like Spanglish or Punch-Drunk Love you know this is true), he just doesn't want to because he enjoys making his silly comedies more. Well, it looks like he felt like it again – and he's in the midst of a very impressive cast for Netflix's upcoming The Meyerowitz Stories (New and Selected) from writer/director Noah Baumbach (The Squid and The Whale).
Sandler, Ben Stiller and Elizabeth Marvel play three very different adult siblings who're reunited at an event to celebrate their eccentric father, played by Dustin Hoffman. And just in case those names aren't enough for you, it also stars Emma Thompson, Grace Van Patten, Adam Driver, Candice Bergen, Judd Hirsch, and Rebecca Miller.
The official plot synopsis is as follows:
The Meyerowitz Stories (New and Selected) is the emotional, and comic inter-generational tale of adult siblings contending with the long shadow their strong-willed father has cast over their lives.
Let's take a look:
This looks like it could be fun. I'm a bit hesitant to give it an unconditional stamp of approval because we don't see a lot in this teaser trailer, and what we do see can be best described as "quirky" as it comes across as very light and fluffy. Hopefully we see a full trailer released sooner rather than later that shows whether or not the movie has a bit more gravitas to it to balance out the quirkiness.
That said, I am impressed by the cast that's been assembled and it did receive quite positive reactions following its screening at the recent Cannes Film Festival (where it was nominated for the Palme d'Or).
What do you think?
Oh, and speaking of fluffy – Einstein the dog won the Palm Dog for best canine performance.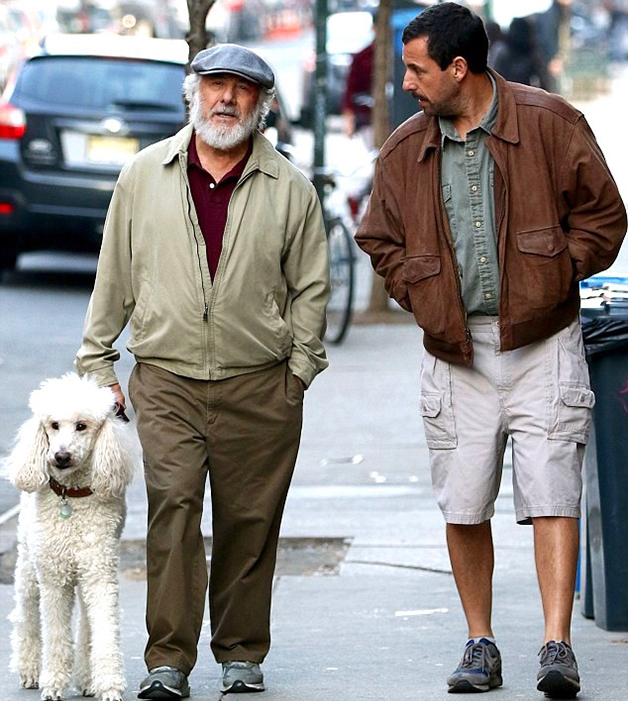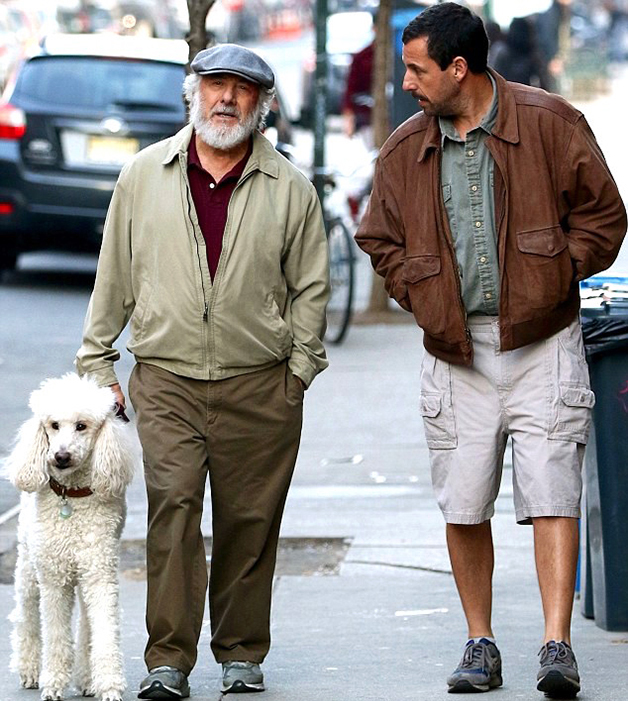 The Meyerowitz Stories (New and Selected) is due to premiere on Netflix on 13 October.
Last Updated: August 16, 2017