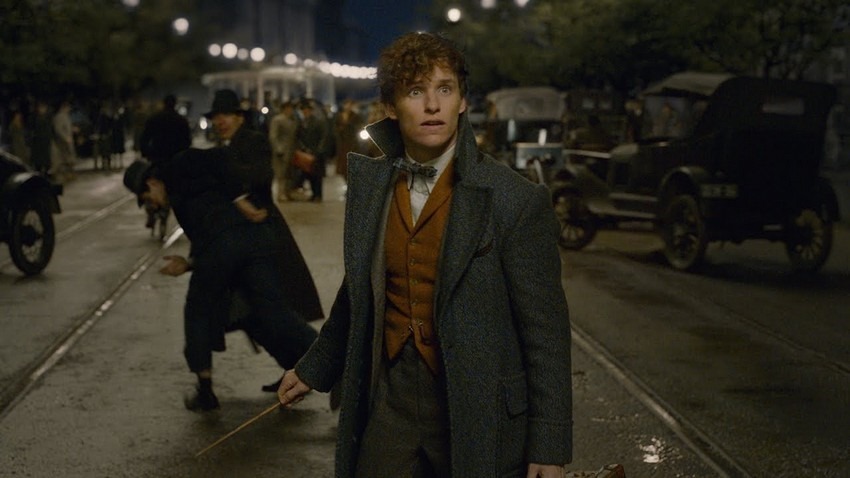 "You've never met a monster you couldn't love", Leta Lestrange (Zoë Kravitz) remarks to ex-teenage-crush-turned-internationally-renowned-magizoologist Newt Scamander (Eddie Redmayne) during a touching moment in Fantastic Beasts: The Crimes of Grindelwald. Similarly, the hardcore Harry Potter fanbase (FYI, "Potheads" is not the preferred nomenclature for devout fans of creator JK Rowling's Wizarding World universe, despite how fun it is to use it) will find a lot to love in this precursor sequel. However, it's hard to deny that it's also an unruly beast possessed of an uncomfortably higher number of appendages than it appears to need.
Ironically, the most significant cause of The Crimes of Grindelwald's untamed bearing is, in fact, the addition of something many of those same fans – and I will include myself here – actually called for in most of the Harry Potter movies: More stuff. The old movie adaptations about the Boy Who Lived regularly obliviated huge portions of Rowling's original book text containing side plots and characters to leave just a central narrative core. But now, with Rowling scripting herself, a lot of those extraneous beats and characters find themselves still hanging around, making for a bit of an overstuffed experienced. It does also mean that explaining the premise of this film would take some serious magic (anybody got a time-turner?) since there's just so much that happens in the film's 2 hour-plus running time. I'll try though.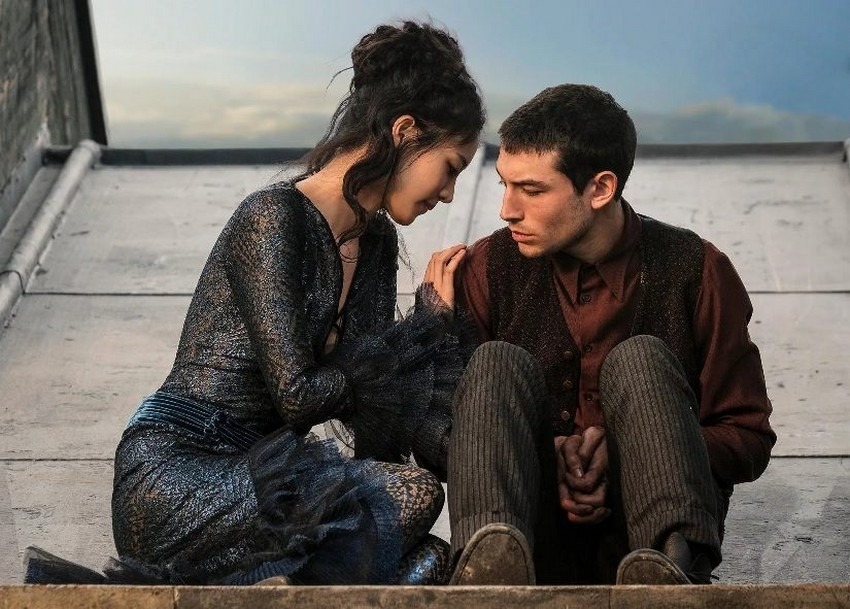 It's been a year since Newt helped to uncover and capture dark wizard Gellert Grindelwald (Johnny Depp) in New York in the late 1920s-set Fantastic Beasts and Where to Find Them. Newt has gained acclaim by publishing the famous titular book from the previous film, but also drawn the ire of the British Ministry of Magic for his involvement in all the pursuing destruction. Most of said destruction was actually caused by Grindelwald's attempt to corrupt and coerce Credence Barebone (Ezra Miller), a troubled orphaned young man hosting an insanely powerful magical parasite fueled by the suppression of magical abilities known as an obscurus.
Newt believed Credence to have died in that battle, but he has actually survived and now finds himself in a travelling circus in Europe trying to discover the secrets of who he really is. When Grindelwald escapes captivity – in a SPECTACULAR rain-swept, aerial chase opening sequence that showcases veteran franchise director David Yates' peak visual flair – and starts gathering his forces, it prompts a young Professor Albus Dumbledore (Jude Law) to reach out to his erstwhile student Newt and get him to find the powerful Credence before Grindelwald does.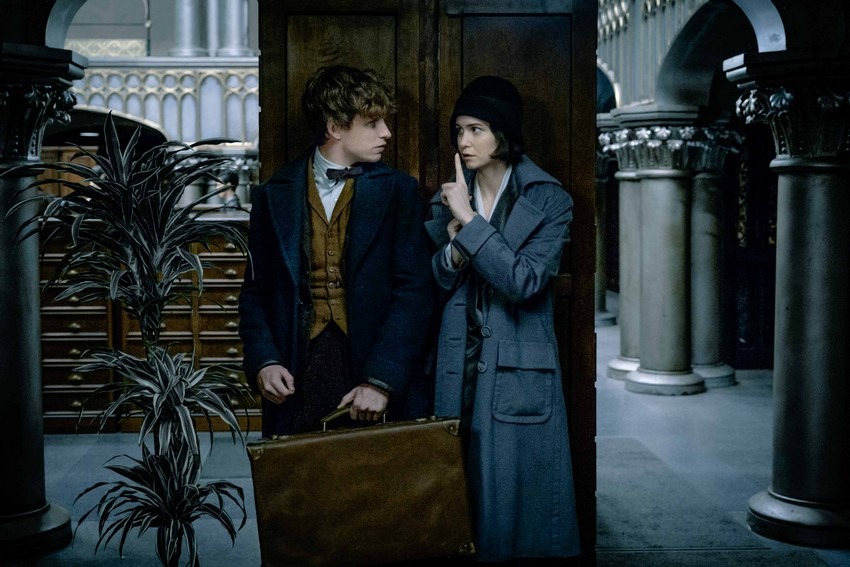 That's a simple enough setup, but Rowling and Yates also add in beats about returning sisters Tina (Katherine Waterston) and Queenie Goldstein (Alison Sudol) and their convoluted romantic ambitions towards Newt and no-maj Jacob Kowalski (Dan Fogler) respectively. There's also Newt's by-the-book auror brother Theseus (Callum Turner) who is now engaged to the aforementioned Leta, the mysterious Yusuf Kama (William Nadylam) also out to find Credence, Credence's fellow circus performer and love interest Nagini (Claudia Kim) whose name should get the Potterheads intrigued, and much more.
To make that menagerie even more complicated is the fact that Rowling goes through some serious scripting gymnastics to get all these people to interact and relate to each other. And most of it only appears to be in service of setting up the next chapter in this planned 5-part series.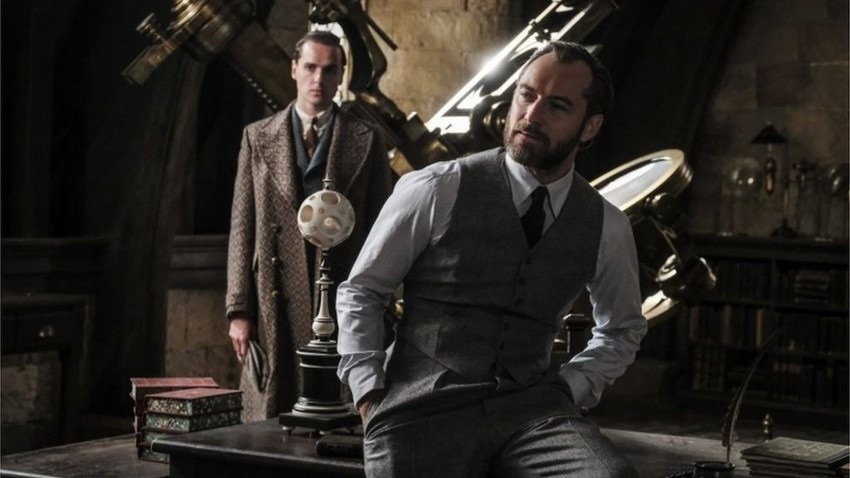 This narrative fumbling is especially disappointing as Rowling and co nail so much else. There's some amazing worldbuilding happening here, and Yates realises Rowling's beastly creations and fantastical backdrops in jaw-dropping fashion – I have to point out the filmmaker's really effective and clever use of IMAX 3D which makes this the best-looking entry in the entire Harry Potter franchise by far. As for the characters in this world, Redmayne is still a delight with his fop of unruly hair and charming awkwardness, and there's great chemistry between him and both Kravitz and Waterston. Sudol also stands out with that lovable quirkiness. Law does a great job as the dapper young Dumbledore, hitting that combo of dramatic gravitas and eye-twinkling mischief we would eventually love the old headmaster for.
As his counterpart, Depp also chews scenery with highly-enjoyable gusto as Grindelwald, but there's more than just moustache-twirling cartoon villainy here (well, besides for the thinly alluded to relationship between the young Grindelwald and Dumbledore). Rowling peppers the film with barely veiled comparisons between the dark wizard's rise to power and controversial modern-day American politics as Grindelwald orates at rallies about the "others" stealing their wizarding way of life. The fact that Depp's immensely dangerous Grindelwald, with his bone-bleached features, is the literal embodiment of white power does not go unnoticed.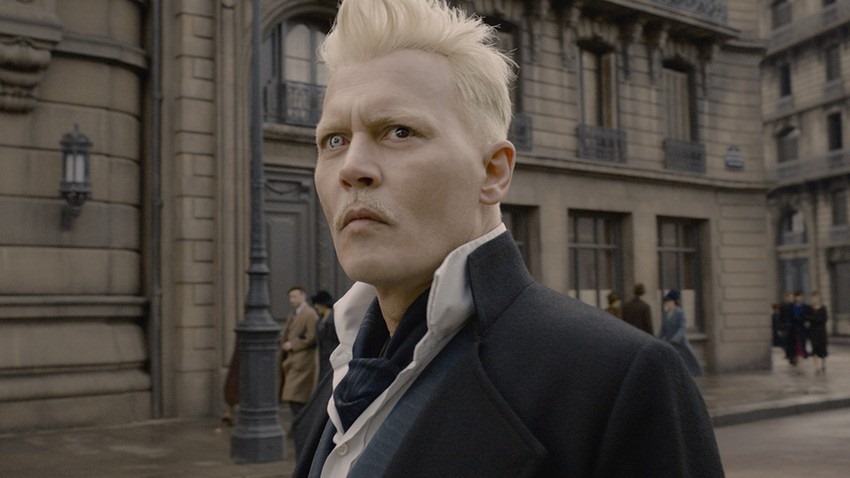 In fact, there's overall a darker flavour here, but Yates doesn't let this bog the film down. The Crimes of Grindelwald barrels along with blistering impetus, far more so than its predecessor. But even with that intensity, the filmmakers still take time to drop some big nuggets for hardcore fans as we get to meet characters we've only ever heard about, see some past-favourites popping up in unexpected places, and get a few firmament-rattling reveals that is sure to get people dissecting the how and why of it all until the next film gets released. And that latter bit is clearly what Rowling and Yates are aiming for, even if it is to the detriment of the storytelling of this film.
The result is a slightly messy film that doesn't cater quite as strongly to the muggles out there, but which – thanks to the enduring charms of Rowling's Wizarding World and its inhabitants – still has enough magical prowess to entertain and bewitch.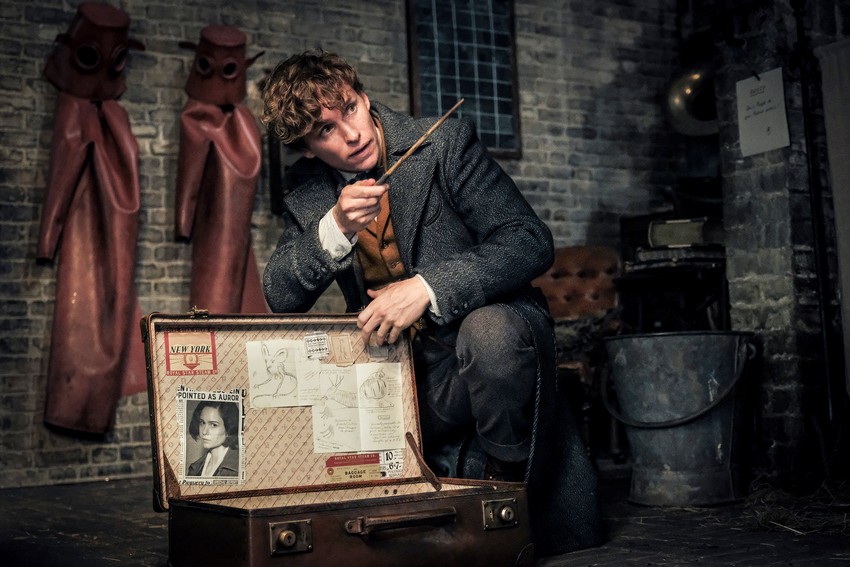 Last Updated: November 16, 2018
Fantastic Beasts: The Crimes of Grindelwald

There's a lot going on in Fantastic Beasts: The Crimes of Grindelwald. Most of it mainly in service of setting up the next movie. But thanks to solid performances and stellar visual direction, this prequel-sequel still boasts enough magical charms - and some intriguing revelations - to satisfy Potterheads.