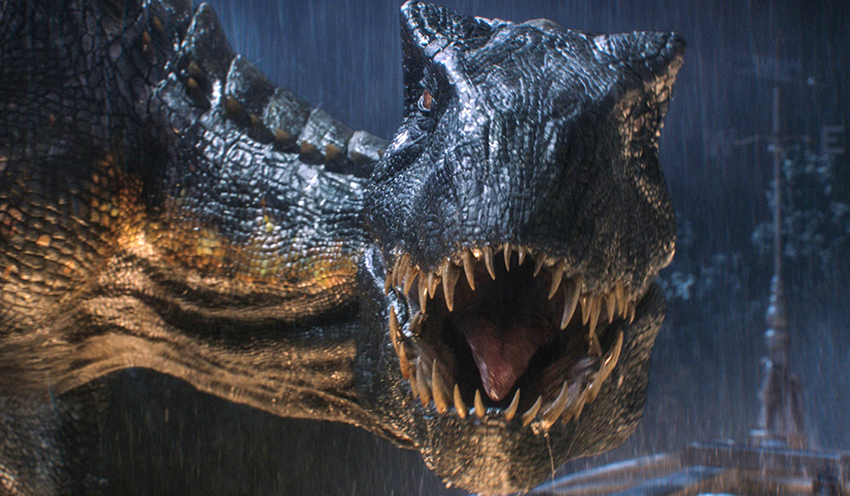 It doesn't always happen, but far too often there comes an almost inevitable point in the pre-release lifetime of a big Hollywood blockbuster where the studio – for lack of a better term – simply says "Screw it!". That's when absolutely all pretence of trying to keep the film's plot secret goes out the window. Usually, this is around the release of the third or so trailer.
It may have taken a bit longer than normal to get there but now we're officially at that point with Jurassic World: Fallen Kingdom thanks to the film's final trailer released last night. Don't get me wrong though, this latest preview is jam-packed full of great dino action courtesy of the brand new Indoraptor, as well as the charms of stars Chris Pratt and Bryce Dallas Howard. The problem is that it also wastes absolutely no time in completely revealing huge plot elements we had not even heard hints of before now. Hell, I would go so far as to say that these even spoil what is possibly a big plot twist regarding what's actually going on in the film, which clearly might be a problem
However, if you have absolutely no qualms about knowing plot details, and you're just here for the threat of thunder lizards chomping down on puny humans, then by all means go ahead and check out this final trailer below. It's definitely thrilling and makes Fallen Kingdom actually look like a superior film to the original. Whether this sequel matches the record-setting box office success of that 2015 film though will have to be seen.
It's been four years since theme park and luxury resort Jurassic World was destroyed by dinosaurs out of containment. Isla Nublar now sits abandoned by humans while the surviving dinosaurs fend for themselves in the jungles.

When the island's dormant volcano begins roaring to life, Owen (Chris Pratt) and Claire (Bryce Dallas Howard) mount a campaign to rescue the remaining dinosaurs from this extinction-level event. Owen is driven to find Blue, his lead raptor who's still missing in the wild, and Claire has grown a respect for these creatures she now makes her mission. Arriving on the unstable island as lava begins raining down, their expedition uncovers a conspiracy that could return our entire planet to a perilous order not seen since prehistoric times.

With all of the wonder, adventure and thrills synonymous with one of the most popular and successful series in cinema history, this all-new motion-picture event sees the return of favorite characters and dinosaurs—along with new breeds more awe-inspiring and terrifying than ever before. Welcome to Jurassic World: Fallen Kingdom.
Jurassic World: Fallen Kingdom is directed by Juan Antonio Bayona (The Impossible, The Orphanage) and also stars James Cromwell, Ted Levine, Justice Smith, Geraldine Chaplin, Daniella Pineda, Toby Jones, Rafe Spall, Isabella Sermon, BD Wong, and Jeff Goldblum. It is scheduled for release on 22 June 2018.
Last Updated: April 19, 2018