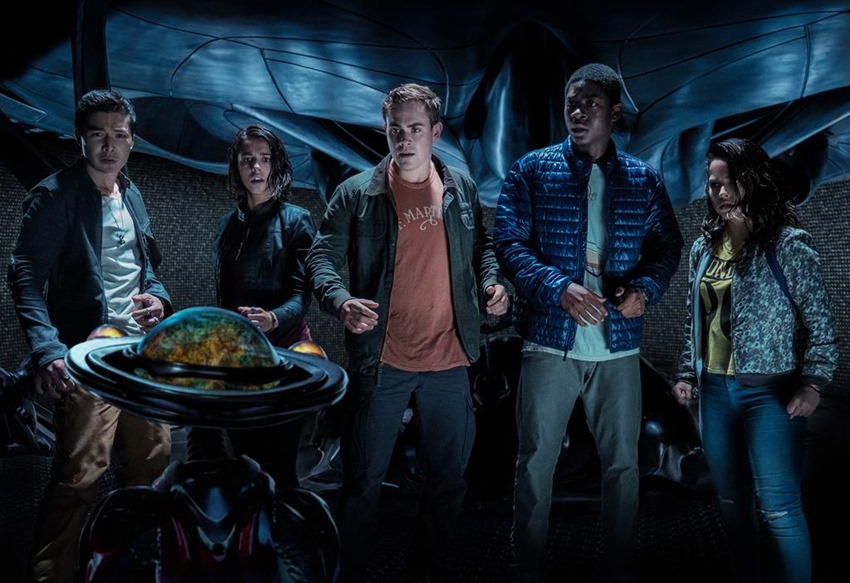 I'm drinking hard of the nostalgia kool-aid lately. With Power Rangers on the way, that glass has ballooned in size to a king-sized big gulp edition with extra Alpha-5 ice cubes on it for good measure. And that's kind of weird, because the footage seen for Power Rangers so far has been a bit sking on all the best bits of that series.
Zords, colour-co-ordinated costumes and a kaiju threat that could give Godzilla a run for his money? Nope, we haven't seen a whisper of that stuff yet. Until today that is, as the latest trailer for Power Rangers drops all of that and a look at Bryan Cranston's floaty-head mentor Zordon. Check it out below:
SABAN'S POWER RANGERS follows five ordinary teens who must become something extraordinary when they learn that their small town of Angel Grove — and the world — is on the verge of being obliterated by an alien threat. Chosen by destiny, our heroes quickly discover they are the only ones who can save the planet. But to do so, they will have to overcome their real-life issues and before it's too late, band together as the Power Rangers.
SWEET DRAGON ZORD, did you see the size of Goldar? It's about time the big brute finally got to actually knock some skulls together. Hopefully enough of the budget was saved for that big-ass fight, as this film is slowly looking more and more like a sequel to Chronicle…but with attitude. Power Rangers is out on March 24 and stars some fresh new ranger blood in the forms of Dacre Montgomery, RJ Cyler, Naomi Scott, Becky G and Ludi Lin as they face off against Elizabeth Banks' Rita Repulsa.
Last Updated: January 19, 2017