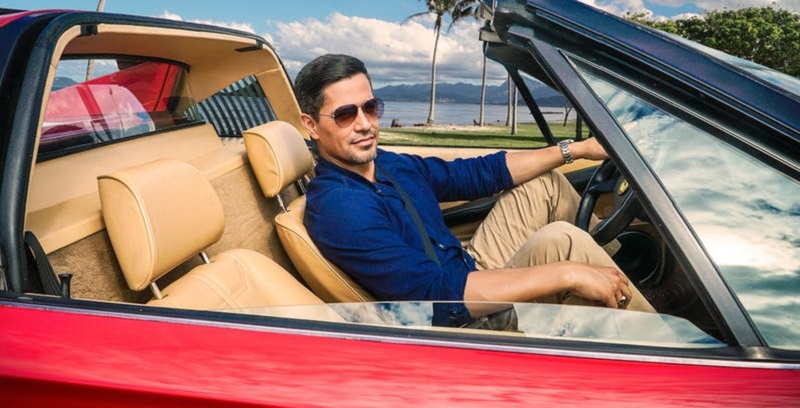 Tis the season to get excited about new TV series. Or alternatively, time to see loads of a character shows I am unlikely to ever watch because quite honestly, who has the time? Over the past two days, both Fox and ABC have unveiled their respective line-up of new shows, and so I guess it's only fair that CBS gets into the mix with new shows they are going to be premiering over the coming year (which we will likely be getting at some point).
And unfortunately, much like its network counterparts, it doesn't look like CBS' new line-up is all that good either. They have also strangely taken the approach of revealing what looks like major plot-lines in their trailers, which has not only bloated the length of some of these previews but makes me even less interested in watching them (be warned).
Perhaps the most high-profile of their new series is the upcoming Magnum P.I reboot, which may also be the best thing the studio has to offer. The reboot which no one wanted or asked for looks like pure adrenaline, which I guess shouldn't surprise anyone considering the pilot was directed by Justin Lin (Fast and the Furious). What is disappointing though is that Jay Hernandez has decided to forego the moustache on this one and so just instantly seems less cool than original 1980s star Tom Selleck. Especially disappointing considering that the moustache was arguably the best thing about that series outside of the iconic Ferrari.
[EDIT: Since writing this article, it appears that CBS has pulled the trailers from their Youtube page. We've nabbed alternatives where we could]
Magnum, P.I. returns with all-new sun-drenched adventures as our hero takes jobs no one else will with the help of fellow vets T.C. Calvin and Rick Wright and the former MI:6 agent with a familiar last name (but now a female)— Higgins. Based on the 1980s series.
Then next is a revival of Murphy Brown. Which seems to focus mostly on catching everybody up with what their characters have been up to since the original series ended in 1988, but otherwise plays out exactly as you would expect.
Multiple Emmy Award winners Candice Bergen and series creator Diane English reunite for Murphy Brown, the revival of the ground-breaking comedy about the eponymous broadcast news legend and her biting take on current events, now in a world of 24-hour cable, social media, "fake news," and a vastly different political climate.
The other big series CBS is piloting is F.B.I, which is created by Law & Order's Dick Wolf. If you've loved that show then you will more than likely love this as it seems to be built around the same sort of crime solving antics as those shows, this time with a lot less courtroom antics and more crime scene exploration, which should also appeal to fans of CSI or NCIS.
From Dick Wolf and the team behind the Law & Order franchise comes an eye-opening new procedural about the inner workings of the New York office of the FBI, bringing to bear all the Bureau's skills, intellect and mind-blowing technology to keep New York and the country safe
The rest of the shows don't seem to offer too much. Neighbourhood explores the life of a typical Midwestern white guy who moves into a predominately African American neighbourhood and appears to be built on all the racial stereotyping you would expect. Happy Together stars Damon Wayans Jr. playing a characters that you would expect a Wayans' brother to play while God Friended Me is perhaps the most interesting, but has a strong faith-based approach which might not appeal to everyone, but should still reel people in with its relatability.
The nicest guy in the Midwest moves his family into a tough neighborhood in Los Angeles where not everyone appreciates his extreme neighborliness
A thirty-something couple, tired of their mundane life, starts to reconnect with their younger, cooler selves when an emerging pop star, who is drawn to their super-normal suburban life, moves in.
A podcast-hosting, self-proclaimed "pesky atheist who wants to make you think" (Brandon Micheal Hall) isn't so sure what to think when he's friended by God on Facebook and then poked to help strangers for reasons that aren't immediately clear. The truth is there's more to this story than our hero or anyone else knows
Overall, not a strong slate of shows in my opinion and over-stuffed trailers that don't do a good job at selling these shows at all. You would think with all their years of experience CBS would know how to reel in its audiences to watch these shows. They are either losing their touch with these or know their target market well and what will appeal to them. If it's the latter, then I am not their target market.
Last Updated: May 17, 2018