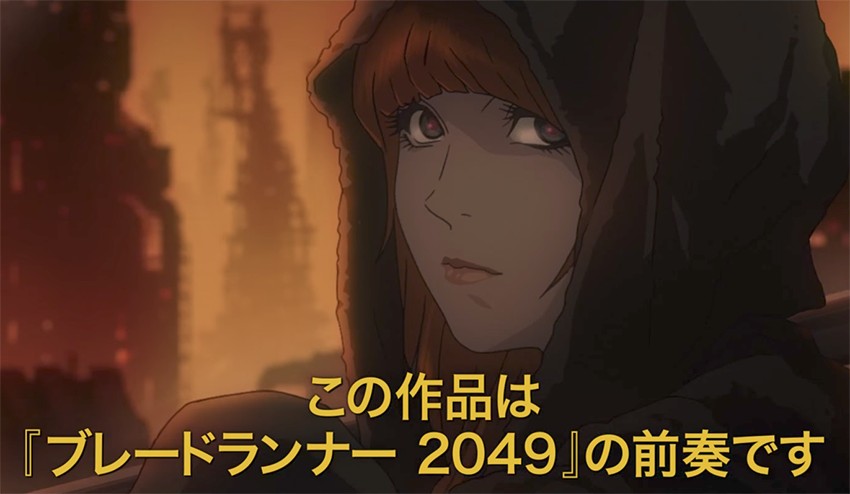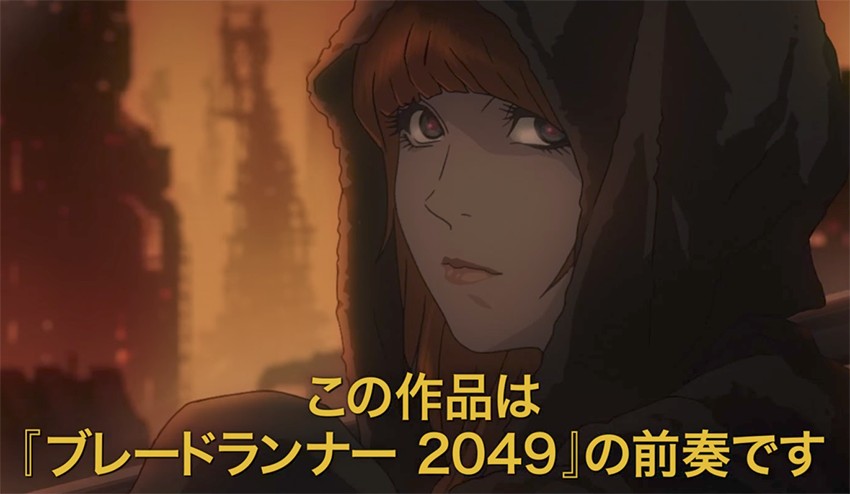 Seminal: adjective – (of a work, event, moment, or figure) strongly influencing later developments. There are few pieces of entertainment media where that term is more applicable than director Ridley Scott's 1982 sci-fi masterpiece Blade Runner. The influence of the dystopian future film is immense, including it would seem, acclaimed anime director Shinichiro Watanabe. And the helmer of such anime greats as Cowboy Bebop and Samurai Champloo is getting to play in the world that inspired him.
In anticipation of director Denis Villeneuve's upcoming sequel Blade Runner 2049, three short films have been commissioned to fill in the 30-year gap in the timeline since the events of the first film. Earlier today we saw the second of these films introduce us to Dave Bautista's Sapper Morton, a new type of replicant seemingly on the run. The first short film released two weeks ago revolved around Jared Leto's replicant creator Niander Wallace – specifically around him trying to get permission to build a new generation of replicant after an event involving the humanoid artificial beings that changed the course of the world. It's this event, which Watanabe will now get to show off in an upcoming anime short film titled Blade Runner: Black Out 2022.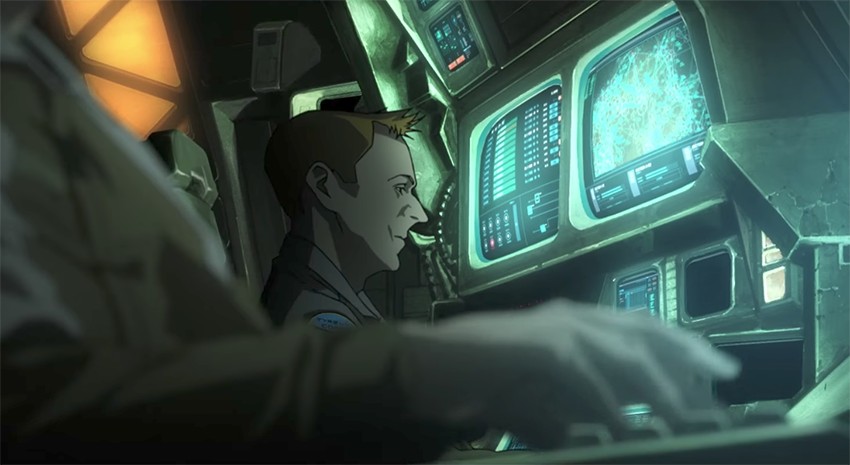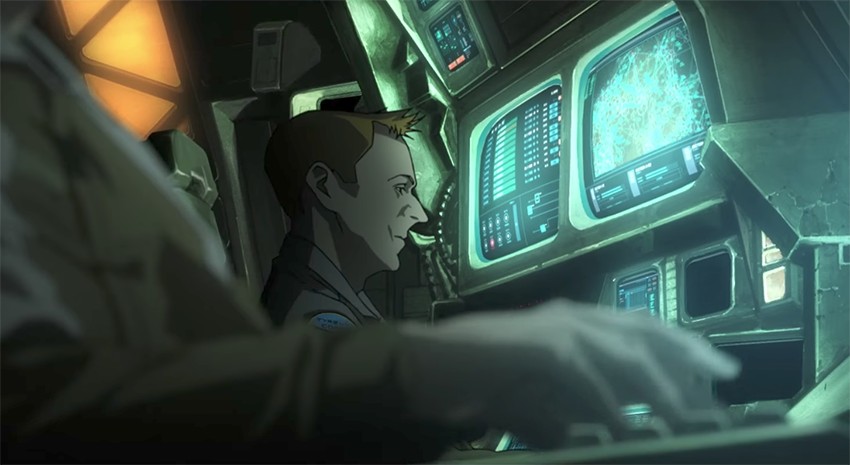 Watanabe will both direct and write the script for this short film, set just three years after the events of Ridley Scott's original film. According to the official Blade Runner timeline, this will involve a massive power outage in futuristic Los Angeles reportedly caused by an EMP which throws the city into chaos as crucial electronic data is corrupted and lost forever. It's been theorized that this will somehow tie into the important info that new star Ryan Gosling's LA detective K has to get from Harrison Ford's returning original lead Rick Deckard.
Sony Picture Japan has now released a teaser video for Blade Runner: Black Out 2022, which gives a behind the scenes look at the upcoming anime movie, showing off concept art and animation tests as Watanabe offers insight. It is unfortunately in Japanese, but according to Kotaku's translation the anime filmmaker indicates that "The work that has influenced me the most in my anime profession would be, of course, Blade Runner," while also stating that "in making this short, he's keeping two things in mind: paying maximum respect to the original Blade Runner and trying not to create an imitation."
I have to say that even in these brief work-in-progress shots, the anime looks gorgeous. This is the perfect medium to explore further stories set in the Blade Runner universe and I can't wait to see what Watanabe gives us. We won't even have to wait long, as Sony has scheduled the release of this short film on the Sony Japan Youtube page for 26 September.
Blade Runner 2049 also stars Ana de Armas, Robin Wright, Barkhad Abdi, Lennie James, Mackenzie Davis and Sylvia Hoeks. It is scheduled for release on 6 October.
Last Updated: September 19, 2017