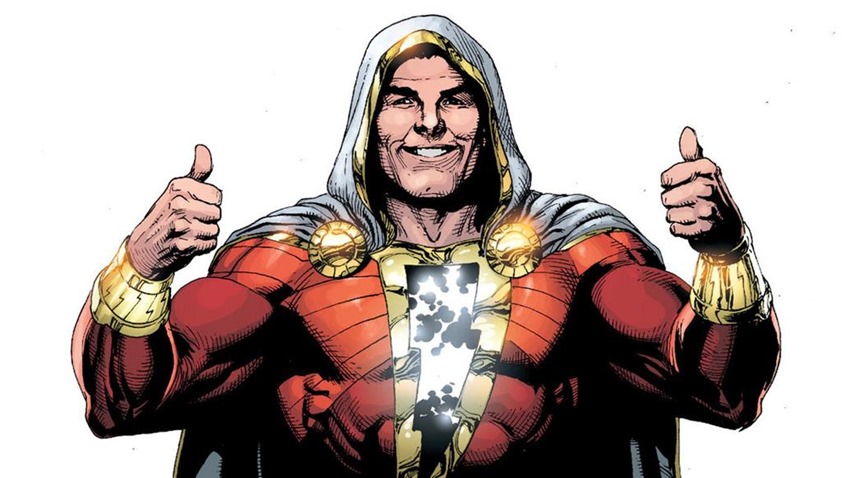 You've seen noisy set photos of it! Badly-framed Instagram photos that you can't unsee. Now prepare to see the mighty Shazam himself in an official light! Warner Bros. and DC Comics have finally lifted the lid on the Shazam pot, and what have they been cooking? Something that looks…marvellous. Here's the first official photo of big red cheese himself, from Entertainment Weekly: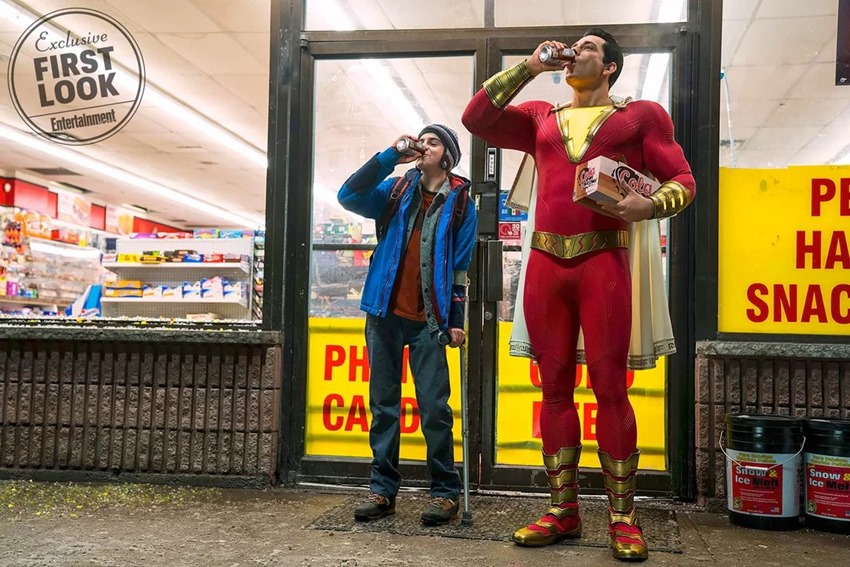 I love it. I absolutely love it almost as much as I love Leah Remini's ongoing documentary series that exposes Scientology as a dangerous cult that regularly ruins lives. It's an amazingly faithful look, one that combines several decades worth of influences into one outfit. You've got the more recent hoodie on the cape from the New 52 era of DC Comics, the golden age short cape and the golden gauntlets that were introduced at a later stage.
It's also weird, because the suit is both simple and detailed. That striking red colour, juxtaposed with bright white and a snazzy yellow is easy on the eyes, while a closer look reveals a subtle texture to the whole ensemble. I also love that muscle suits are now beginning to find their place in the DC Cinematic Universe.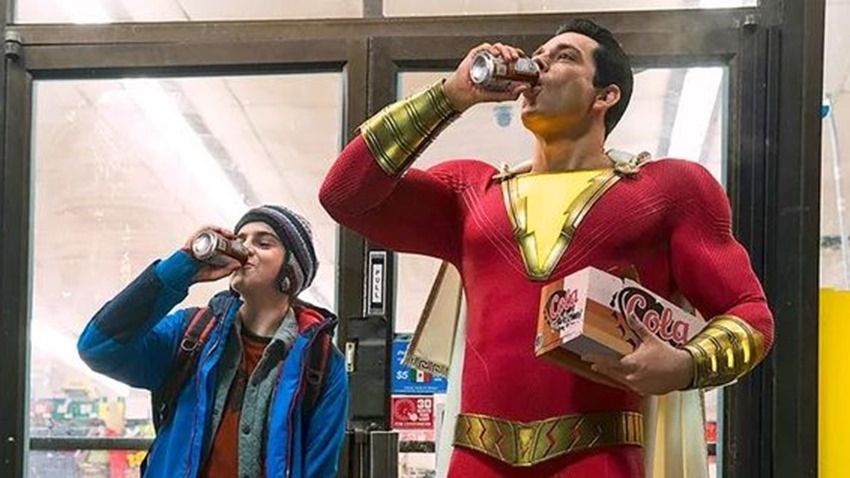 Ben Affleck and Henry Cavill wore them underneath their costumes in various film appearances, because the honest truth is that no matter how much you work out, spandex is going to rob you of all the definition that you have on your body. Anyway, something else I love about that image? It looks fun. There's a charm to the costume, Zachary Levi's character and the core idea behind Shazam, that tasks one worthy kid with the power of the gods and the responsibility to use them wisely.
If Wonder Woman was a sign of a new DC Cinematic Universe taking steps to embrace its source material instead of making dour murder porn, then I'm all for it. Captain Marvel is out next year April, and stars Zachary Levi as the titular hero, Asher Angel as Billy Batson, Djimon Hounsou as the Wizard and Mark Strong as Shazam's nemesis Dr Sivana.
Last Updated: July 12, 2018