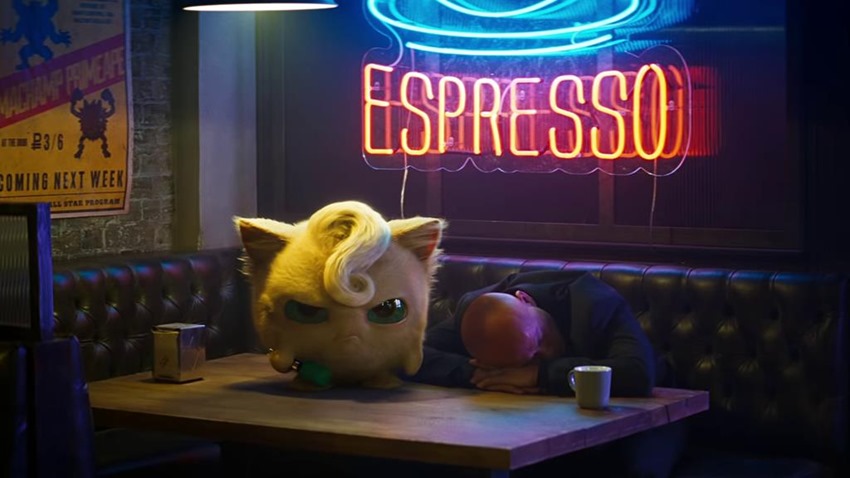 Pokémon fans have always wondered what their favourite pocket monsters would look like in the real world. Would a Magcargo burn everything down in front of it? Would Jigglypuff be metal as f***? Would that Snorlax over there mind if I took a nap on its soft belly? These are the questions we've all wanted to know the answer to, or at least, I have.
And now I know. I also can't unlearn what it is that I've just seen, which is a film that looks both charming and nightmarish in its use of CGI to render Pokémon with more realistic proportions, texture and fur. The end result? A film that looks amazing in its ability to unashamedly dip into the well of its source material and go all in, while also having the potential to be the purest form of nightmare fuel since The Neverending Story scarred me with the appearance of Gmork. See for yourself, in the trailer below:
The world of Pokémon comes to life!

The story begins when ace private eye Harry Goodman goes mysteriously missing, prompting his 21-year-old son Tim to find out what happened. Aiding in the investigation is Harry's former Pokémon partner, Detective Pikachu: a hilariously wise-cracking, adorable super-sleuth who is a puzzlement even to himself. Finding that they are uniquely equipped to communicate with one another, Tim and Pikachu join forces on a thrilling adventure to unravel the tangled mystery.

Chasing clues together through the neon-lit streets of Ryme City—a sprawling, modern metropolis where humans and Pokémon live side by side in a hyper-realistic live-action world—they encounter a diverse cast of Pokémon characters and uncover a shocking plot that could destroy this peaceful co-existence and threaten the whole Pokémon universe.
Well…that's certainly something. Detective Pikachu stars Justice Smith (Jurassic World: Fallen Kingdom) as Tim, Kathryn Newton (Lady Bird) as Lucy, and Ken Watanabe (Godzilla) as Lt. Yoshida. Oh, and also a certain foul-mouthed merc with a mouth by the name of Ryan Reynolds, as the voice of Detective Pikachu. It'll be out on May 10 next year. Pika!
Last Updated: November 13, 2018